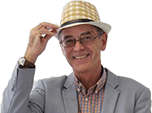 Citroen DS4 2011 Range Road Test

You'ver heard of 'designer' clothes and 'designer' handbags. This is a test of a 'designer' car. The new Citroen DS4.
I think it was Matt Prior of Autocar who came up with the term 'trinkety'.
He used it to describe the Citroen C3, Citroen's fashionable remake of its C3, designed to take on Audi's A1.
'Trinkety' isn't the same a 'bling'. Bling is a crude, even obscene display of wealth and tastelessness. 23" wheels on cars and heavy gold chains round their owners necks are a couple of examples. 'Trinkety' is jewellery or accessories that are fashionable but have no intrinsic value. 'Haute Couture' designer handbags come into this category.
With the Citroen DS4, Citroen has taken trinkety a stage further. The interior with stitched leather option looks and feels like the Hermes concession in a department store.
This isn't a disparaging comment. No one defends its brand as forcefully as Hermes. It's the one designer handbag of which you won't find a knock-off on display along Sukhumvit in Bangkok because the police come looking for them. The stitched leather interior of the DS4 is classy. The 'Havana' brown seat leather is soft and supple. The combination of that and the massage seat option conjures up possibilities best left to the imagination. (This is a family website.)
Whereas the DS3 modestly beguiles, then charms with its delightful character, the DS4 is self-consciously stylish and this was very apparent in the presentation, appropriately delivered in a hall of mirrors.
We were told the DS4 had been voted 'The Most Beautiful Car of the Year'. But you cannot tell people that. They have to decide for themselves.  You cannot appeal to emotion with a statement or a logical argument. You need to stir their souls. Send prickly feelings down their backs. Instead I, for one, felt left curiously flat. I didn't know how to react to the car.
Then, examining it closely, one our throng discovered that the 'coupe-like' rear doors (a straight lift of Walter d'Silva's design of the Alfa 156) meant that the rear windows could not wind down. To enable this to happen would have spoiled the look. Style had triumphed over substance. And the pointed backs of the doors are sharp enough to cause injury, as I discovered when I clouted myself in the cheek with one.
It wasn't looking good for the good looking DS4. I was seriously wondering how to be positive about the car. And, next day, out on the road, the car itself didn't help.
In theory it should have been a stormer. Intricate alloy wheels with 225/40 R19 tyres. Suspension and steering tweaked over that of the C4. A 200PS 1.6 variable vane turbo engine lifted from the Peugeot RCZ and John Cooper MINI Works. 
It went well, steered decently and, with very little understeer, the front went where I pointed it. And with 275Nm torque from 1,700 to 4,500rpm, acceleration was okay too. But in trying to achieve "Comfortable Noise Levels" from the exhaust system, all Citroen had managed was an annoying, mournful drone. The car should have surprised and delighted (as the DS3 can do). But it didn't surprise and delight me.
All was not lost, however, because the 160PS 2.0HDI worked rather better. Longer gearing, more torque, and softer 225/45 R18 tyres made the car feel like a more complete package.
It's shorter, wider and taller than the C4, like the Toyota Auris the Suzuki SX4 and (whisper it) the Mini Countryman.  The height is to try to grab a bit of the Qashqai market. To lighten the darkness within, there's a panoramic windscreen extending into the roof, with two stage sunvisors. You can get five inside, though piggy in the middle in the back seat will have to splay his or her legs over a high transmission tunnel. (Citroen denies there will be a four-wheel drive version.)
It has coupe looks, providing four doors for four or five occupants, so drivers with kids doesn't have to break their backs strapping the little monsters into their child seats.
The curvy, haunched body is at least interesting, even if "beautiful" is not a word I'd have chosen to describe it. There is a premium feel to the stitched leather interior, if not to the standard cockpit. There is no doubt in my mind it's a far better looking car than the MINI Countryman.
And that, rather then the Audi A3 Sportback, is probably its true competitor. No one will buy it for its sporting heritage, as they might an Alfa Giulietta.
But if they're up for designer handbags, they might well be up for a designer car.
More at Citroen