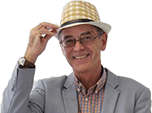 Citroen DS3 2010 First Drive
Mon, 25 Jan 2010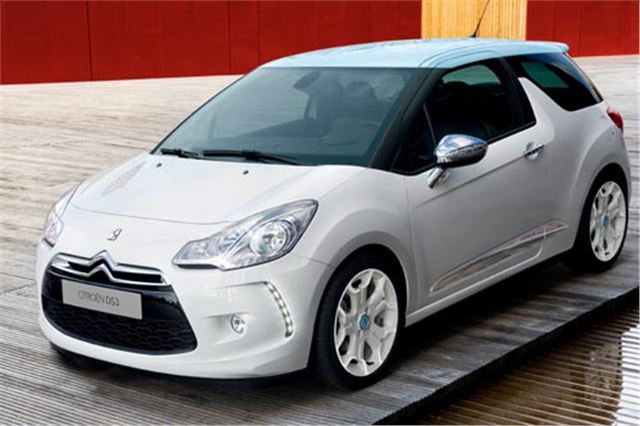 This is one hotly anticipated car.

So much so that 100 people have already placed an order without so much as opening a door; Citroen's website has also been deluged with enquiries. Dealers are itching to get hold of it, too, in the belief that it'll have the same impact as the MINI has had over the past nine years. It's just as well, as Citroen has a lot riding on it. DS3 is more than just a new small car, it's the first in a new line of DS models – DS4 and DS5 will follow 2011.

If this three-door hatch is anything to go by, Citroen should be onto a winner with its entire DS line. The DS3 is quirky, stylish, good to drive, well equipped and yet still affordable to run – there's even a 99g/km road tax-free version on offer. It embodies all that is good about Citroen.

The firm has been carefully watching how the likes of Alfa Romeo, Fiat and MINI have gone about developing must-have small hatches and pinched the best bits. They've made it stylish without going down the retro route (if you ignore the fact that the DS name dates back to 1955) and added a few touches – like the LED lights embedded into the front bumper – that you would expect to find on more expensive cars. There's also an upmarket interior. Although much of it is shared with the five-door C3, the materials used are better quality and there's a feeling that you're behind the wheel of something more special than a workaday hatchback. You can specify the dash in black, white, blue, red or carbon fibre with a matching gearknob. Outside, Citroen has taken a leaf out of MINI's book by making it customisable. Buyers can make it look as stunning – or stunningly bad – as they like. As well as a wide choice of colours (you can have it in yellow or white if you're feeling brave), you can have the roof painted in a contrasting colour and even add decals - leopard print and polkadots are just two - to the roof.

From the moment you open the door, the DS3 starts to impress. On the top DSport model there's a generous level of equipment and a wide range of options. The dashboard looks good with plenty of colour, splashes of chrome and tactile plastics. The built-in sat nav and sporty leather sports seats add a touch of luxury. Turn the key (which is colour-coded to the car) and the needles on the dials spin round before returning to zero and all the buttons and switches have a solid and reassuring feel to them. There's also a built-in air freshener, which is becoming a Citroen trademark. That said we've only tried versions with the DSport specification, so it remains to be seen whether DSign and DStyle models manage to capture that same special feel inside.

All cars have clever soundproofing that means that you hear the engine when you're pressing hard and – in 1.6 THP form at least – it sounds good. But on the motorway it's impressively quiet and although there is a little wind rustle, road and engine noise is well suppressed.

In the back, there's a decent amount of room and certainly more than some of DS3's three-door rivals. Unlike the MINI, the DS3 will seat three. It also trounces the MINI on bootspace with 285 litres on offer compared to 160 litres.

Buyers get the choice of a 1.6-litre HDI diesel with 90 or 110bhp, while petrols are a 1.4-litre VTi with 95bhp, a 1.6 VTi with 120bhp and a cracking turbocharged 1.6-litre THP with 150bhp. This engine – which it shares with its main rival the MINI Cooper – places the DS3 firmly into warm hatch territory. This hasn't always been a recipe for success with Citroen. Too many models have offered much on paper only to be left wanting once on the road. It simply isn't the case with the DS3 – it's great to drive. The 1.6 THP has an excellent six-speed gearbox that's slick, precise and feels good to use at speed. The engine is at its best at the top end, but will pull throughout the range and make a pleasing sound whilst doing it. The steering is also good, well weighted and accurate. The ride manages to strike a balance between being sportily firm and comfortably supple. It's far more controlled than the softer C3 and as a result offers a better – and arguably more comfortable – drive.

Hotter versions will follow, bringing with it the possibility of more than 200bhp and MINI Cooper S JCW levels of performance. That shouldn't be a surprise – they'll use the same engine.