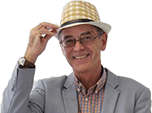 Citroen C6 2006 Road Test
Sun, 28 May 2006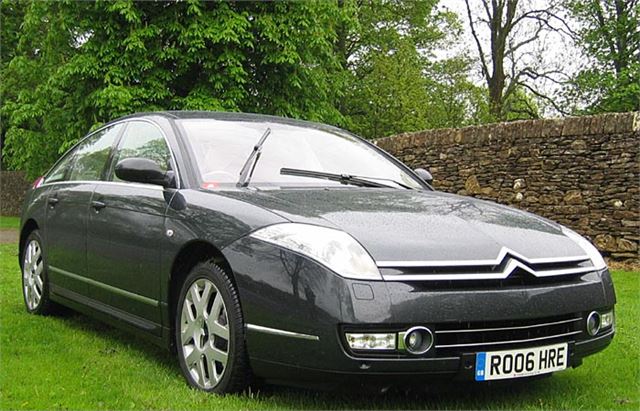 Until Citroen launched the C6, if you wanted a prestigious £30,000 - £40,000 saloon car you could choose between an Audi, a BMW or a Mercedes.

Or a Jaguar or a Lexus if you didn't want to give your money to the Germans.

Now Citroen offers the sort of genuine alternative that only Citroen ever could. A big car in the tradition of the DS, the SM, the CX, and the XM, so authentically Citroen that if they weren't into numbers (and Renault hadn't nicked the name) they could have called it the 'Authentique'.

It's long and low with Citroen's unique 'Hydractive' suspension and offers a completely different driving experience from anything with 'fourspring coil technique'. (There's a rather rude joke about that.)

It's actually more like a modern DS or an SM than a CX or an XM. You don't turn into a corner as you would in a BMW. Instead you turn the wheel and wait a fraction of a second while the car responds. It then tackles the corner reasonably competently with decent steering 'feel' and grip, but isn't too happy about a second change of direction. Attempting to drive it as you imagine a rally driver would isn't really on and will probably make your passengers sick. The car is actually much better at 'wafting', when it isolates both you and your passengers from the cruelly potholed outside world, and the complete absence of wind noise makes it especially good on motorways.

Like the Peugeot 407 Coupe that shares the same floorpan, engines and transmissions, there simply isn't any point in bothering with the slower, thirstier petrol version so I didn't. (I had driven the 407 3.0iV6 coupe, so I knew for sure.)

The car has the best pedestrian protection of any car in the world. Run someone over and the bonnet pops up to collect them and cushion the blow. As well as 4 NCAP stars for pedestrian protection it also scored 5 for occupant protection and 4 for child protection.

You'd expect a few Citroen gimmicks, and the C6 has them. Directional Xenon headlights that see their way round corners. Optional electric semi-reclining rear seats. Lane departure warning system. Automatic hazard warning lights if you brake hard. Self raising and lowering Hydractive suspension. Laminated side windows. Voice control. Head up speed display. Huge opening door pockets. Automatic wipers and headlamps. Cruise control with speed limiter. Electric parking brake. Active anti whiplash front head restraints.

Citroen doesn't expect to sell many C6s. Apart from dealer demonstrators, cars are only available to factory order. So discounts are only likely on ex-demos and rare cancelled orders. Citroen sees the car as the choice of an advertising agency creative director rather than an account director or financial director. People who think as individuals, don't follow convention and appreciate that with the C6 Citroen offers them something genuinely different.