Citroen C3 Aircross 2017 Road Test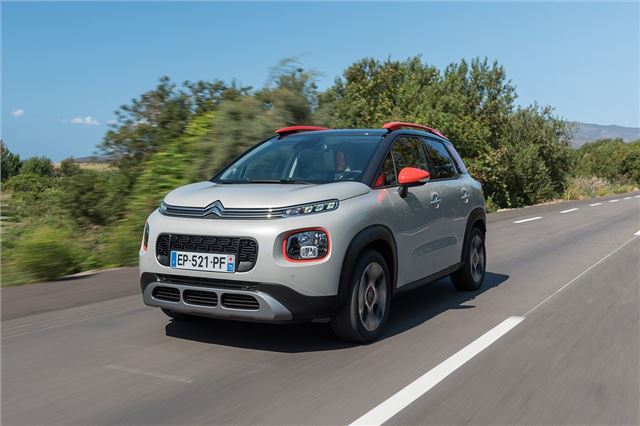 Citroen has replaced the old C3 Picasso compact MPV with the C3 Aircross. Don't think that the MPV versatility has been lost here though, as although it's chunkier and funkier, the Aircross loses out nothing in its family-friendliness, offering a cabin that's bigger than most rivals and just as flexible as the compact MPV it replaces.
Yep, the C3 Aircross is Citroen's new small crossover (B SUV, if you want to use industry speak). Get used to the idea of seeing even more of them, as the C3 Aircross is one of many new, tiny SUV models entering this burgeoning new market segment. Think Volkswagen Polo, Ford Fiesta and Citroen's own C3 only high-riding, with off-road looks despite relatively compact dimensions.
There are a few crossovers already, the Nissan Juke kicking off the genre, with cars like the Peugeot 2008 and Renault Captur being obvious existing rivals. Such is the rush to get cars in this growing segment the C3 Aircross will be joined by stylish, mini-SUV rivals from Volkswagen, Hyundai and Kia soon, with more to follow.
Fortunately, MPV usefulness is intact here. That's especially true if you opt for the £490 (£350 on Flair trim level) family package. It brings with it, among other things, a folding front passenger seat for massive 2.4m through loading potential, as well as sliding rear seats, to choose between ultimate legroom or load space. Pick it and the bootspace increases from 410 litres to 520 litres, while folding all the 60/40 split back seats to the floor gives an ultimate luggage capacity of 1289 litres.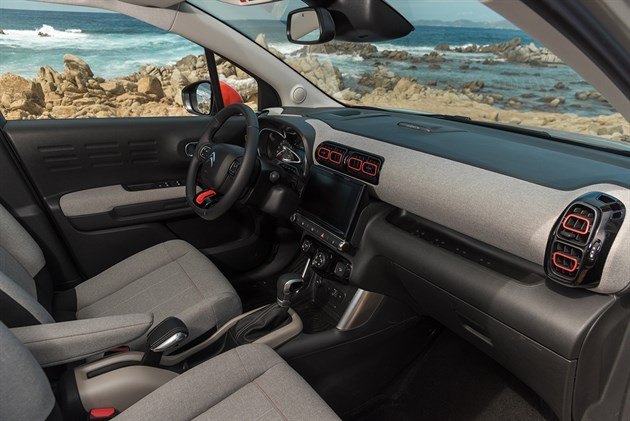 Other notable options include Grip Control, a £400 addition that gives the C3 Aircross a bit of off-road ability to match its SUV-lite looks. With it you get Hill Descent Assist, all-season tyres and an ESP system that offers differing modes for driving on sand, all-road or snow, though it only works on the front wheels - no C3 Aircross offered with four-wheel drive. As the average Aircross is unlikely to encounter anything more challenging than the sand spilled from a toddler's play area, it's probably not worth bothering with.
The engine choices largely follow the offering with the C3 hatchback, so there's a spread of outputs from 82PS to 130PS, via a selection of 1.2-litre three-cylinder petrols, plus a four-cylinder 1.6-litre turbodiesel. Petrol engines are badged PureTech, with the diesels being BlueHDi. The 110PS Puretech is likely to make up the bulk of sales. It's the only model offered with an automatic transmission, too, Citroen adding a proper torque convertor automatic to it rather than the clumsy automated manual that it offers elsewhere in its model range.
There are three trim choices of Touch, Feel and Flair - Touch being specified highly enough. DAB radio, Bluetooth connectivity, alloy wheels and manual air conditioning are standard. Feel adds some additional connectivity via Mirror Screen and your smartphone, whether you're in the Android or Apple camps.
Like everything in this class the C3 Aircross is fairly unremarkable to drive, but that's not really a complaint. It does everything with such a degree of competence that you'll be perfectly happy with how it drives and instead enjoy the space and versatility on offer.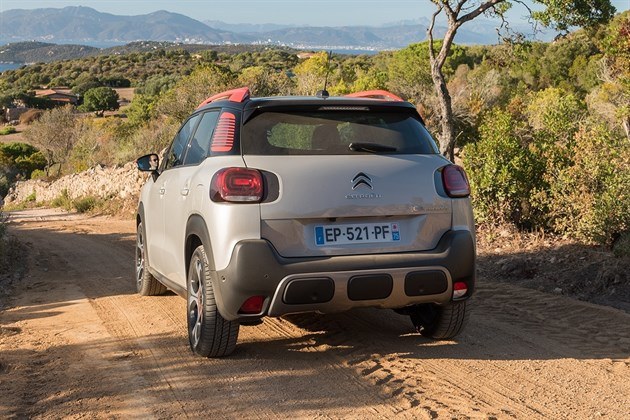 Of the two engines we drove on the launch the 1.2-litre turbocharged 110PS PureTech petrol with the automatic transmission was the pick, being smooth, willing and brisk enough. The automatic works well, too, with slick shifts, though the price for convenience is a dent economy and emissions over the manual choice - from 56.5mpg/115g/km to 50.4mpg/126g/km.
The BlueHDi 120 diesel might better all the petrol choices for economy, but the petrol engines are more compelling to drive, being smoother, quieter and lighter - to the benefit of steering response. Not that anyone's going to tackle mountain routes with vigour, but the C3 Aircross remains satisfyingly controlled in bends, without the bounciness and body roll that you'll get in its hatchback relation - impressive given it's loftier height.
It's that height that defines it, as well as the space inside - the interior light and airy. The cabin has more plastic types and textures than a toy shop, while the colour choices and possible mixture inside and out, rival that of a ball pit in a kid's soft play area. The materials themselves might lack the upmarket feel of some of its rivals, but they're pleasing enough to look at. Choose the touchscreen models - from Feel up - and you've got the frustration of sub menus to get to simple things like heater and fan controls, but that's nothing unusual these days.
Elsewhere it's difficult to criticise. Yes, it's unremarkable to drive, but the C3 Aircross is neatly designed, well equipped and competetively priced, while safety equipment across all models is impressive, too. More importantly for many is that it's usefully packaged, with plenty of space inside for both passengers and luggage, even if you have to pay a bit more for it to be at its most versatile.
The C3 Aircross goes on sale in November 2017