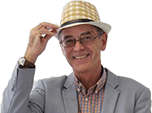 Citroen C3 2017 Road Test

The 2017 Citroen C3 'Flair' is the first car in the World to be fitted with a standard screen-cam.
Called ConnectedCAM, it's also a £380 option on mid-range C3 'Feel' models. You hook it up wirelessly to your smartphone using a free App from the App Store or Google Play. It has a 120-degree wide-angle lens and a 128Gb memory and is located centre screen in the rear view mirror housing.
A short push of a button underneath takes a single photo. A long push makes a video recording. A bump or impact in the car automatically stores video of 30 seconds before the bump and 60 seconds after and identifies the location and time.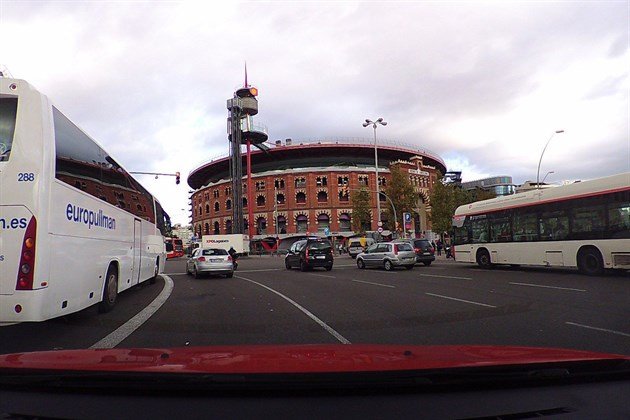 It's not compatible with older smartphones. Though it will work with an iPhone 4S, it won't with an iPhone 4. The App automatically downloads all the photos and videos you have taken to the photo library in your phone, but if you have taken a lot this can take some time, so best to check you have everything on your phone before leaving the car. Pressing both buttons under the camera reboots it, losing all the photos and videos it has stored and leaving space for more.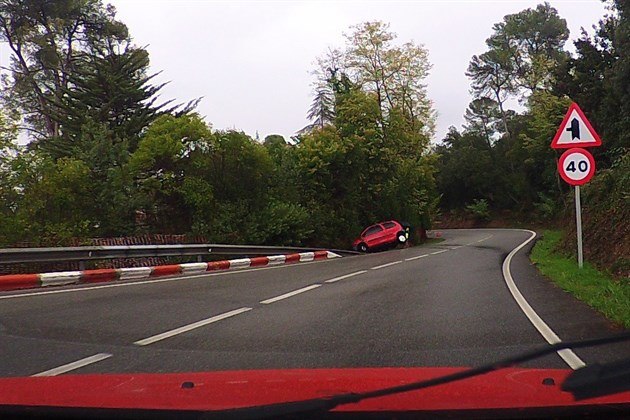 Being new to ConnectedCAM, we naturally encountered some teething troubles, one of which was that someone on the previous day had completely filled its memory with photos and videos, so we had to delete some before we could save our own. But we got there, and anyone owning the car would soon find it perfectly natural to snap or video dangerous drivers pulling stunts on the road ahead, and anything else they fancied.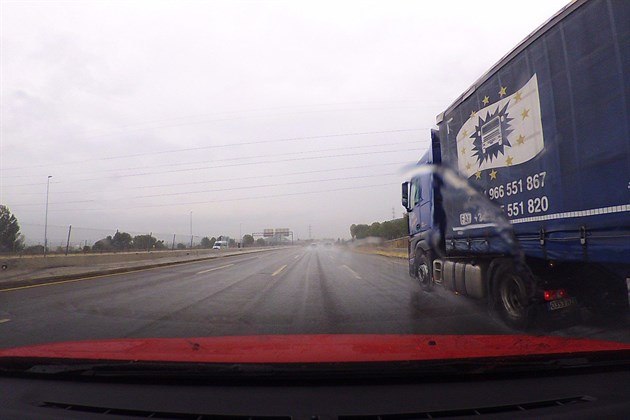 The tech doesn't stop with ConnectedCAM. All new C3s have a switchable lane departure warning system, a speed limit sign recognition system and a driver fatigue alert. 'Feel' and 'Flair' models have a 7-inch colour touchscreen that operate the heating, ventilation and air-conditioning as well as the optional TomTom Traffic based satnav. I wasn't convinced by the touchscreen for heating and ventilation in the Peugeot 308, but in the new C3 it's improved and is readily accessible just by touching the fan icon.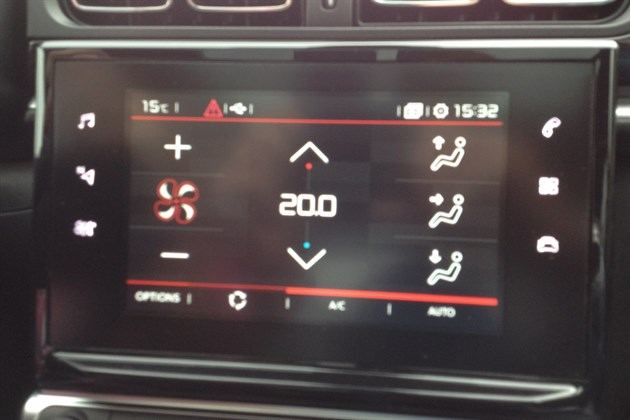 The rest of the inside is well thought out, attractive and can be personalised with different upholsteries and trim strips. I particularly liked the 'Metropolitan' Grey Ambience soft textile dash trim in the second C3 we drove.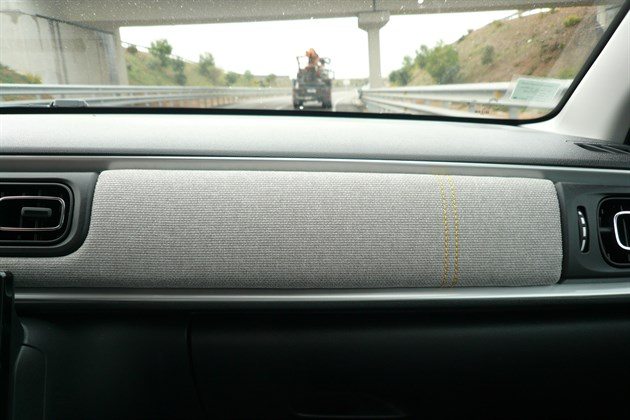 The seats are very sensibly shaped and comfortable, with height adjustment for the driver in all versions. The steering wheel is height and reach adjustable. Between the seats we find our old friend, a handbrake, rather than a button. And the cupholders are to the rear of the console where they are reachable by rear seat passengers and don't get in the way when changing gear. The glove locker and door pockets are huge.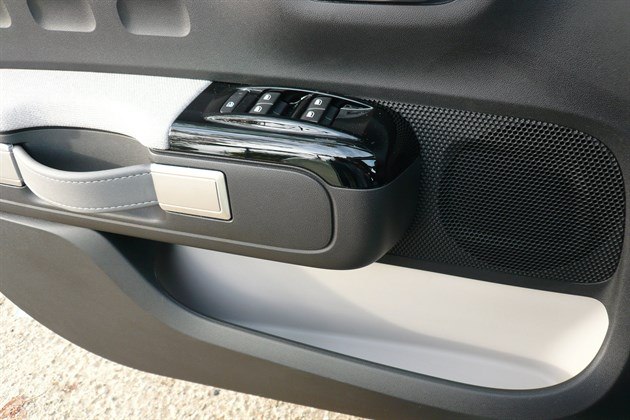 The car comes in a range of nine body colours, with a white, black, red or body colour roof of your choice at no extra cost. That results in a total of 36 colour combinations. And all new C3s come on alloy wheels.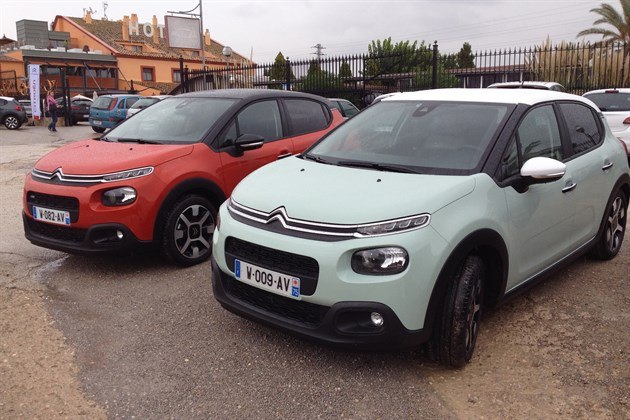 We drove an Almond C3 PureTech 82 Flair manual with a white roof and a Power Orange metallic C3 PureTech 110 EAT6 automatic with a black roof. I particularly liked the Almond and white and, if they didn't come as standard, I'd add optional airbumps to stop it getting dinged in the flanks.
Out on the road, torrential rain meant appalling conditions for our drive in the EAT6 automatic, so it wasn't a fair test. Left in 'Drive' it would sometimes hesitate between changes and, on wet uphill hairpin bends, the traction control sometimes engaged. It was better to drive manually. No paddleshifters, but the lever worked the intuitive way round: forward to change down; back to change up, so that was okay. I couldn't help comparing it to the Suzuki Baleno 1.0 BoosterJet auto I drove last year and in a straight 'which was best', I'd say the Suzuki. However I know the more powerful, more torquey PureTech 130 works brilliantly with the EAT6 in the Citroen C4 Picasso, so it could just be we had a bad car on a particularly bad day.
Happily, we drove the PureTech 82 manual in warm, sunny conditions and it was fine. The gearchange was better than I remember it in Peugeot 208s with the same drivetrain. The power output was just about adequate. But the car relied on quite low gearing of around 20mph per 1,000rpm to get a move on. That means 3,500rpm cruising at 70, which are unfashionably high revs these days, though at least the engine, tyre and wind noise were subdued.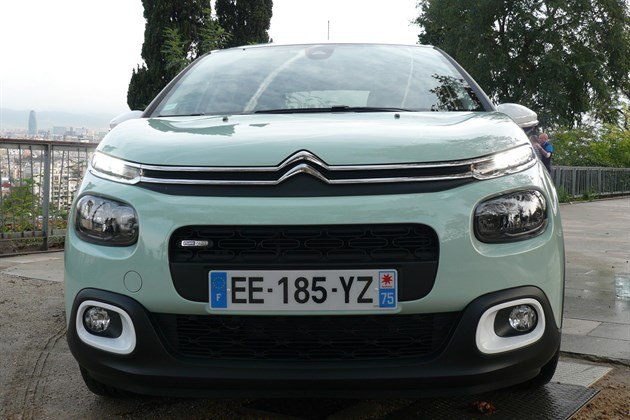 Citroen has taken the bold step of publishing its own 'real life' combined fuel economy figures of 47mpg for the PureTech 82 and 41mpg for the 110 EAT6. We weren't able to drive any of the diesels.
Prices kick off at £10,995 for a PureTech 68 'Touch', rising to £17,195 for the PureTech 110 EAT6 'Flair', to which you need to add £500 for TomTom satnav and £380 to get the ConnectedCAM on 'Feel' models (standard on a 'Flair' but you can't have it on a 'Touch'). And Airbumps (+ foglights) are £290 extra on trim levels below 'Flair'.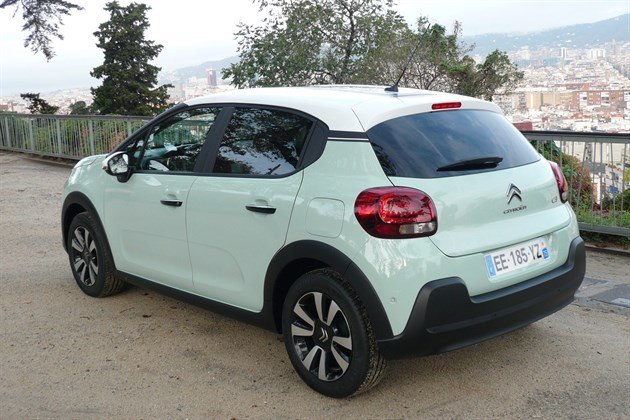 The new C3 works on a lot of levels. It's interesting and different to look at. It can be personalised. It's very comfortable. It's reasonably spacious. The interior is sensibly thought out. It has the PureTech 'Engine of the Year'. It's the first car in the World with a built in screen cam. And you can get a 6-speed EAT6 torque converter automatic, so no worries about DSG or Powershift clutch packs failing. First impressions of the automatic were a little disappointing so we'll have to revisit that in better weather once it goes on sale in the UK.
More at Citroen