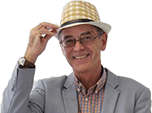 Chevrolet Matiz 2005 Brief Test
Sat, 09 Jul 2005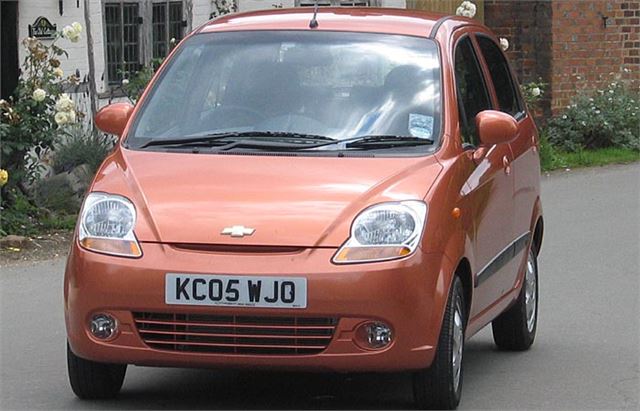 Sponsor of Celebrity Love Island and Chevrolet's smallest car, the Matiz puts its gloves on against the Panda, the Picanto, the Charade and the newly born Czech triplets C1, 107 and Aygo.

To have a fighting chance it has to offer things the others don't.

Headroom is one of them. There's plenty of it, back and front, even for people of 6' 6". There are three lap and diagonal seatbelts in the back and while three across is a squash for adults, it isn't for kids, which makes the Matiz excellent transport for the school run. There are four doors, of course, each with wind-down windows (electric in the front).

The back seats fold down fully, if a bit untidily, without removing the neat headrests. And you have a choice of folding both squab and backrest 60 or 40, so could carry four with enough luggage for four. Though the hatchback only key-locks from outside, there's a release lever on the driver's floor.

The dash is quite neat with a big central speedometer and rev counter in line of sight rather than tucked behind the steering wheel rim. (Though this doesn't seem to free the wheel itself for up and down adjustment.) The seats are comfortable enough with squab tilt as well as backrest adjustment. The clutch is feather-light. You soon get used to the slightly rubbery gearshift. There's enough power (from the 1.0 four cylinder version, at least). And the handling is neat and tidy at the sort of speeds you'd ever want to drive a car like this.

Compared to the C1/107/Aygo the Matiz is a surprising four inches longer, but five inches narrower, which gives it quite a lot more bootspace and makes it easier to park. Disadvantage are not as sporty to drive, Group 2 rather than Group 1 insurance for the 1.0 litre and £30 more a year VED. However, where it scores is by providing a lot more head and legroom, especially in the back.

So as a second car to be used for shopping, as a runabout and for the school run it's excellent. As a one and only car for an elderly couple, the light controls, small size and easy access make it very good too. It's cute, as well. And though it doesn't have the character of the FIAT Panda Active, it does have features the Panda doesn't, like fully folding rear seats. So if you're looking for a £6,500 runabout with bags of space and minimal environmental impact, it's well worth taking a test drive.