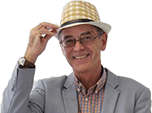 BMW X5 3.0D Sport 2002 Road Test
Thu, 14 Mar 2002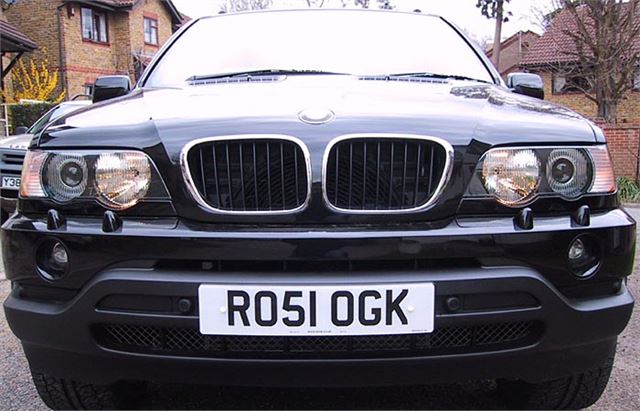 BMW shouldn't have messed around naming this the X5. They should have come straight out and called it the Intimidator. Painted solid black, with black glass, a big V8 petrol engine and a set of four drainpipe exhausts, it's the ultimate in motorway muscle. The sides are even sculpted to look as if it's been swallowing steroids and working out on weights. There's no messing with the man in this machine.

So is it any less of a beast with the 184bhp 3.0-litre diesel engine?

The answer is, in a less aggressive colour such as silver and with standard wheels and tyres it might be. But mine came in Mafia black with the full-on Sport spec 19-inch alloy wheels and road-rolling 285/45 tyres. So it still looked the part even though it didn't empty oilwells quite as quickly as the 4.4i. Mine also had beige leather, a satnav TV and a jaw-dropping price tag of £41,660. Very nearly new Range Rover money.

So is it worth it? The answer to that depends on what you buy it for.

If you're expecting to off-road, forget it. The 285/45 rear rubber will simply slither and slide. If you want to use the very inviting rear seat to be chauffeured around in the lap of luxury, forget that too. Those 45-section rear tyres not only don't absorb pot holes and road humps, they won't stop the FT index jumping up and down either. If you want to off-road, road-hump or simply enjoy a comfortable ride, go for the standard spec 7.5J 17-inch wheels with 235/65 R17 tyres.

However, if you're looking for a sporty drive, I can tell you that the Sports suspension and tyres do hang on. This is probably the best handling six-foot high vehicle you can buy. Just don't expect performance to match its looks. The 4.4 and 4.6i X5s may be powerful beasts, but the 184bhp diesel, despite truck-like torque, isn't quite grunty enough to haul its 2,190kg with any sort of alacrity. And, on top of that, the usually excellent 5-speed Steptronic automatic becomes very slurred, constantly slithering up and down the box like a pole dancer.

Because of all the torque converter slippage it's very hard to get figures out of the engine that even remotely approach economy. When the car was delivered, the computer showed that previous drivers had averaged 21.5mpg. I re-set to see how I'd do and was alarmed to register less than 14mpg through my local town centre. Things improved a bit on the motorway and, by feather-footing, I managed to pull the average up to 28.3. But then, as soon as we hit town again, we were back sharply to 25. And that's driving the thing like a wimp when everyone expects an aggressive bastard behind the wheel. (But at least I did my bit for BMW road relations.)

The diesel doesn't get the QE2 quad pipe exhaust funnel treatment. Instead, its pair of pipes sneak out centrally under the back and point downwards, possibly so clouds of nasty black smoke aren't so obvious on hard acceleration. So what you lose on impact you gain for the trees.

The Navigation system comes complete with traffic light television. As long as you pull the parking brake you can watch 'Driven' while the lights are red. But, though the knobs are intuitive and easily learned, they don't work as well as the touch screen controls of the Lexus RX300.

So where does the X5 3.0D Sport automatic sit in the scheme of things? The answer is, I dunno. I'd expect Premier Division football players, movie stars and City of London moneymakers to go straight for the 4.4 or 4.6i Sport, like most of the people in my area. Even the bloke who runs the pine shop round the corner got himself a 3.0i petrol Sport. And I'm left here sitting wondering why anyone would pay £42,000 for a vehicle if they wanted to save money on fuel.

But then, there's nowt as queer as folks.