BMW X3 xDrive 30d 2018 Road Test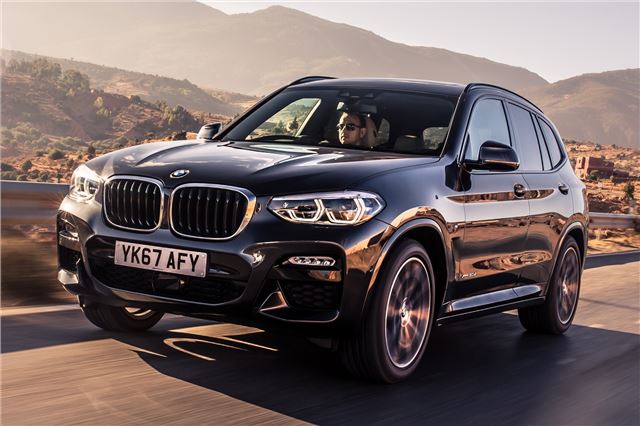 The biggest question posed by the excellent new BMW X3 G01 is why would you need the slightly bigger X5?
The new X3 is almost extraordinarily good, as if BMW engineers have used a check-list of every fault and criticism of the F25 X3 and corrected all of them.
More rear legroom? Yes, of course, made it 6 inches longer. More cargo space? Tick that off. Much nicer dash with all the latest tech? Goes without saying. Litre size bottle holders in the doors. As you wish. Less road noise and better ride? Not easy, but we've done it. Petrol engines if you're worried about diesel? Leave it to us, sir (discreet cough).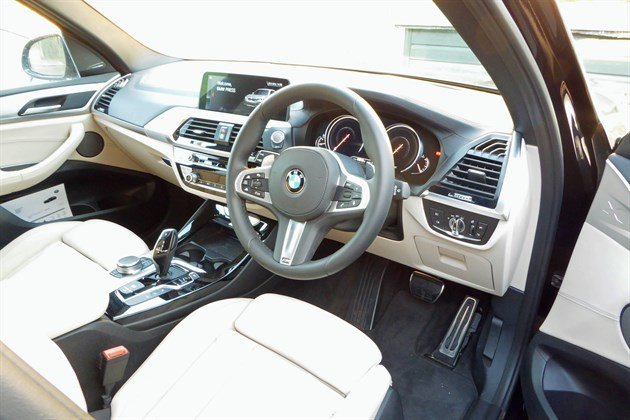 The result is a sort of G31 5-Series in which you ride higher and more comfortably, sacrificing a degree of high speed handling for the ability to step out at the end of each day without suffering from Sciatica. Even the 19-inch wheels have 50 profile tyres.
For 1,458 miles from Malaga to Heathrow, despite an unintentional two-hour stopover in Bordeaux, we toured in the grand style.
Day 1 was a straightforward 7-hour drive from Malaga to Burgos on toll-free Autovias, circumnavigating Madrid. This was mostly in the dark because, after French air traffic controller delays, we didn't set off until 15.15. So really not much to report about the first day, except 37.6mpg overall.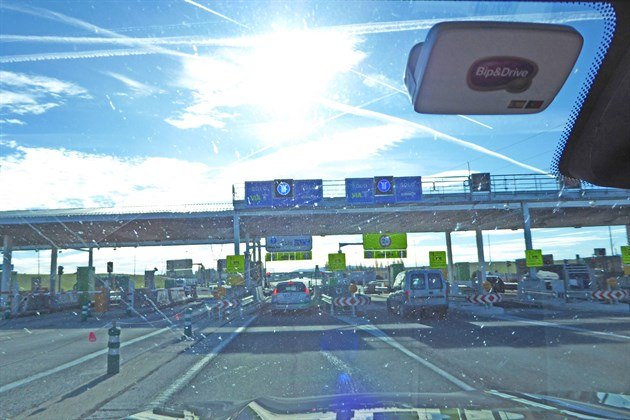 The next day gave us a chance to use sanef's new 'Bip&Drive' Autopista toll payer (that also works in Portugal). This is a very useful time-saver during busy periods of the year. We followed the instructions and it worked perfectly on the stretch from Burgos to Vitoria Gasteiz. After that, once again, the Autovias were free, but if you travel up or down the east coast route, it's nearly all pay-as-you-go so a 'Bip&Drive' is essential. Not only that, to launch it, SANEF is offering a 7 cent fuel discount card for Spain and Portugal. More at www.saneftolling.co.uk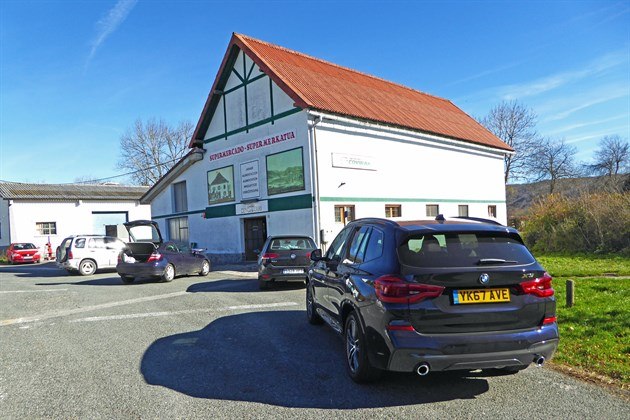 After Pamplona, Spain became much more interesting. We stopped for provisions (wine and brandy) at the friendly supermercado of Auritz / Burguette (the only one we could find that was open).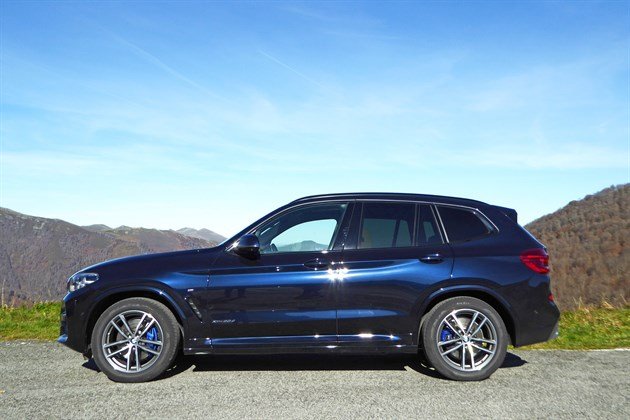 We took some pictures at a nice horizon carpark that we'd visited before on the launch of the F10 5-Series. Then proceeded through the borderless crossing into France. The only sign we were there was a text from Vodafone, welcoming us to that esteemed country. A useful reminder to pack up the 'Bip&Go' in a lead-lined pouch and replace it with sanef's liber-t autoroute toll-payer for France.
The original plan had been to head via Mont de Marsan -Marmand – Perigeux – Limoge - Poitiers to Tours. But time was ticking, so we made the unintentional effor of re-routing via Bordeaux.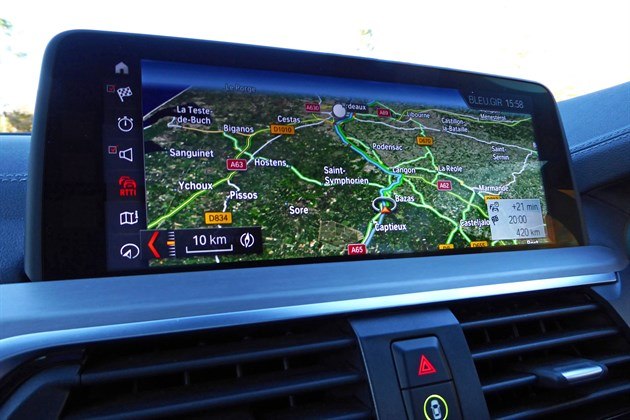 Unfortunately, there had been a crash somewhere in the vicinity and the place was gridlocked. Even worse, the nice lady inside our BMW Professional satnav kept offering to re-route us, which, inevitably in a gridlock situation, merely took us into another jam. We didn't clear the place until around 5pm, meaning another long night drive to get to Tours in time for a second late dinner. Heavy traffic also brought another irritation. Despite £16,000 worth of options, our X3 did not have those little flashing lights in its mirrors that warn you something is in your blind-spot. That's a £160 extra.
Sanef's liber-t worked like a charm at every peage. I obviously haven't seen the bill yet, but it won't be any different from the tolls I'd have had to pay anyway and a lot more convenient with no scrunched wheelrims or stretching out of windows at the ticket machines.
For our final day the weather changed from sunshine and cloudless skies to driving through a waterfall. But the car took it all in its stride. Happily, by now we're familiar with i-drive so checking things and re-setting is more or less instinctive, including re-setting from kmh to mph (menu – i-drive settings – units – km to mi). Piece of cake when you known how. Total nightmare when you don't.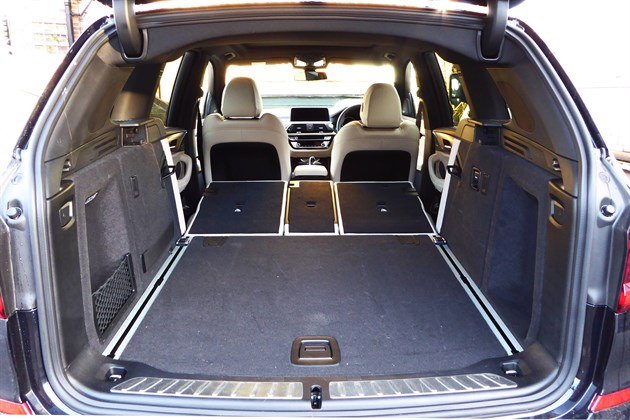 Finally, we reached Calais (Vins) and stocked up with the French liquid and superb batons rustiques (best bread in France).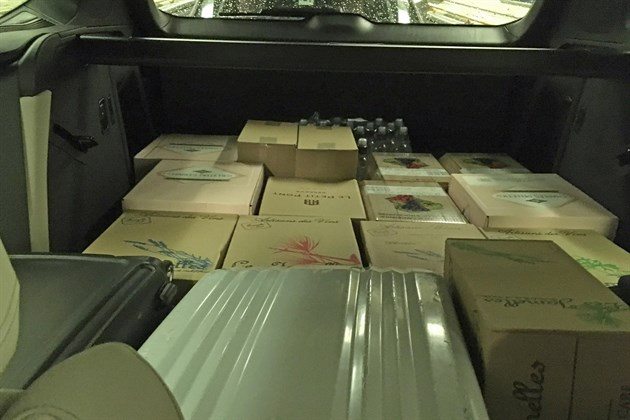 Malaga to Heathrow was I,458 miles at an average of 37.1mpg, which still makes a case for diesel in a big, powerful 4WD SUV.
Our car listed at £45,900 including standard xDrive, Carbon Black paint that seemed to shimmer with a bluish tinge and very nice 'Oyster Vernasca Leather with extended contents'.
However, someone had been given an extra £10,000 to spend and had specced it up with goodies such as 'Technology Package' at £1,545, 'Comfort Package' at £995, 'Electronic Damper Control' at £460, an Electrically folding towbar at £765, a panoramic opening sunroof with sun protection glass at £1,480, active cruise control at £620 and plenty more. What it didn't have that would have helped was blind spot protection because low cars can sneak under the mirrors of high SUVs like X3s.
But the main thing is that the G01 X3 is significantly bigger and better than the F25 X3 it replaces and answers every sensible criticism of its predecessor.
They did a proper job.
More at BMW