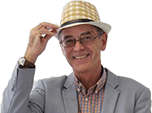 BMW G31 5-Series Touring 2017 Road Test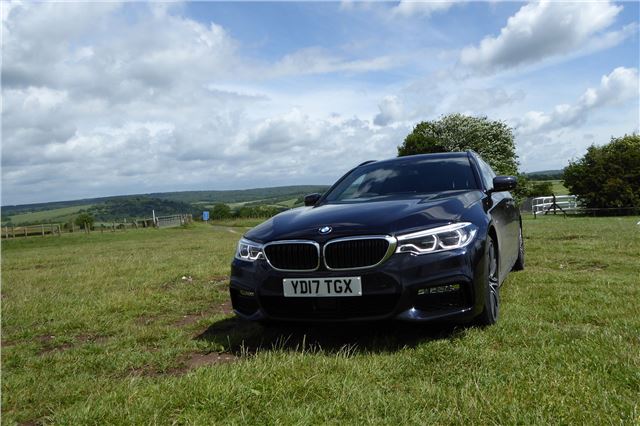 The 2017 BMW 5-Series Touring is here, and the good news is that prices start at £38,385, neatly avoiding the extra £310 a year 'luxury tax' for years two to five of ownership.
For that not inconsiderable amount of money you get a reasonably fully equipped 190HP/400Nm torque 520d 8-speed automatic with paddle shifts, satnav, 17-inch wheels, self-levelling rear air suspension, 2,000kg towing capacity, opening hatchback window and the ability to take three child seats across the back seat.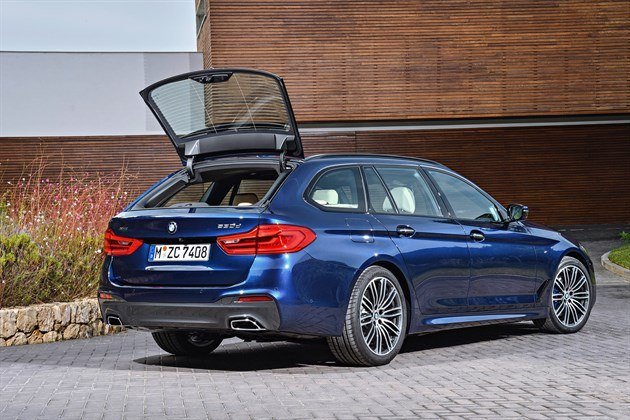 Pull the rear headrests out and the rear seats fold flat giving an impressive, level load deck 1,960mm long and 1,110mm wide at its narrowest point between the wheelarches. This can be done from back of the car using the 'Karakuri' style catches first seen on the 2002 Mazda 6 estate.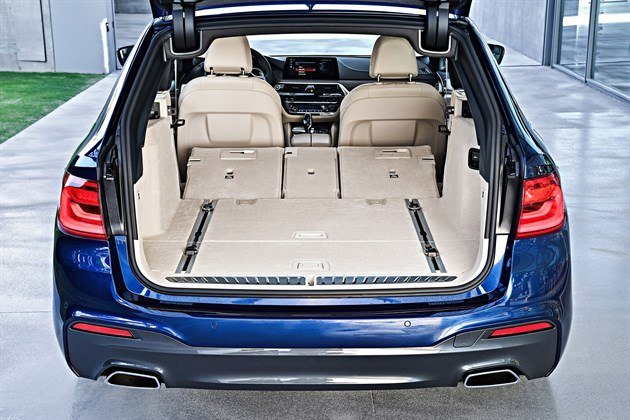 Engines start with the 4-cylinder 1,998cc 184PS/290Nm B48 520i that gives a 0-60 of 7.6 seconds and a top speed of 155mph, yet still managing 52.3mpg and 124g/km on the NEDC combined cycle. This arrives later priced from £38,075.
Still well under £40,000 at £38,385, the 4-cylinder 1,995cc B47 520d puts out 190HP and 400Nm torque resulting in a 0-60 of 7.6 seconds and a top speed of 146mph, with 65.6mpg NEDC combined, CO2 emissions of 114g/km and NOx of 0.01341g/km.
Full details of the other engines and their performance in the relevant sections. And impressions of a 1,600-mile drive in a G30 530d xDrive saloon from Estepona in Southern Spain via Ciudad Real, Aranjuez, Siguenza and Poitiers are to be found here.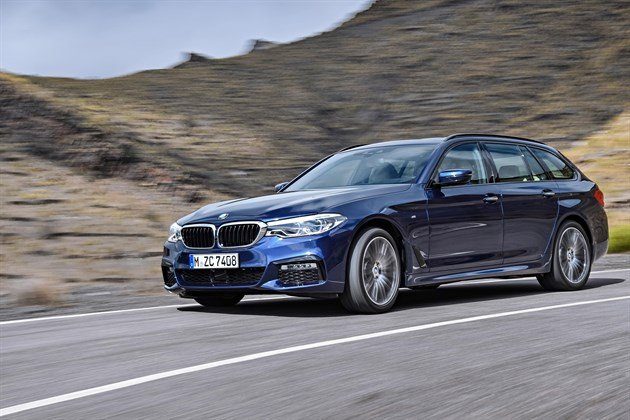 On this occasion we drove both the 530d xDrive Touring and the 520d Touring around Hampshire. This is obviously completely different from the 3-day run during which driver and passenger gradually get to grips with every function of the car.
The G31 Tourings were on slightly more forgiving 19-inch wheels with a little more rubber between the rims and the road than the G30 we drove back from Spain. In the congested traffic conditions we couldn't find out much about the performance, except that there was obviously less of it from the 520d.
Of the two, it was the 520d that felt the most limo-like, but more inclined to drop a couple of gears when rounding a corner without setting the car up on the paddles. It isn't a 'sporty' car.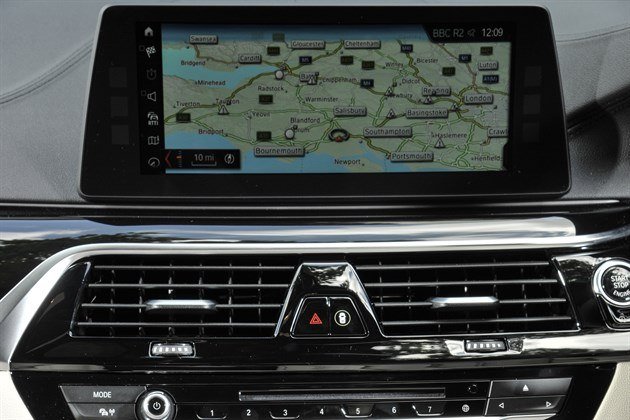 The 'Professional' satnav lady tended to give instructions far too early initially, and then too late, with no visual count-down on the screen, so we found ourselves either inadvertently driving down various private driveways or missing a turn. I guess, given time, we'd have got used to it, but on initial impressions it was pants compared to the factory fitted TomToms in last week's FIAT 500Ls.
However, we're going to get our chance of making a better acquaintance of the G31 Touring on a 1,000-mile drive from Marseilles back to the UK via the Millau Viaduct later in the month.
We'll also put the self-levelling load deck to a torture test after a visit to Calais Vins.
So there's more to come.
More at BMW