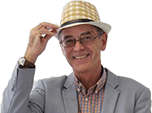 BMW 640iGT 2017 Road Test

The 2018 BMW 6-Series GT replaces the old F07 5-Series GT as part of BMW's new range nomenclature.
Like the 5-Series GT, it's a big, luxurious and expensive hatchback.
Slightly heavier than the G30 5-Series saloon, it's down on 0-60 times by around half a second (not that you'd notice) and it uses a few drops more fuel.
Happily, having driven the G30 530d xDrive saloon, G31 520d estate and G32 530d xDrive estate, the G32 we took for a run was a 640i xDrive, with BMW's beautifully balanced 340HP turbocharged straight six under the engine cover.
Like the G31 5 Series estate, the G32 has rear air ride and adaptive suspension that you can set to your own preferences whether they be Sport, Comfort, Eco-Pro or left in Adaptive to sort itself out.
For a run-down of the extraordinary array of control systems, take a look at our 1,500-mile tests of the G30 Saloon , G31 estate and 530e PHEV.
On English country roads the big G32 GT seemed to shrink to a manageable size and everything felt right. It's obviously quick, but not in-your-face, shake-it-all-about 'sporty', so a decent chauffeur could convey his boss at considerable speed without any internal evidence of it.
xDrive makes it as sure-footed as the G30 or G31 so you don't have to worry about encountering a train of tractor mud half way round a corner. The car simply grips.
Where it scores over the saloon and estate is in accommodation. A few more inches of headroom and legroom in the back make it a more luxurious place in which to travel (and answers a criticism of the G30 saloon).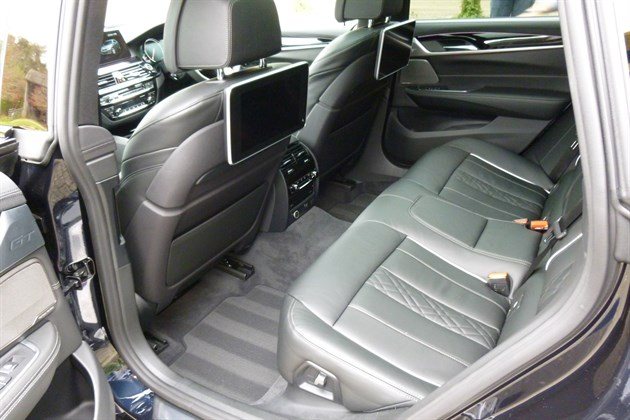 Then there's the enormous load area. At 610 litres, it's 40 litres more capacious under the cover than even the G31 estate.
So, like the 5-Series GT before it, the G32 is a car for crossing continents in luxury, loaded up with everything you need.
But, of course, a generation on, it drives better, rides better, handles better and contains eight years of advances in tech.
You can drive it or you can set it to semi-autonomously follow the road markings.
But a word of warning about that. If the road ahead is clear apart from a solitary cyclist, you do need to signal to overtake him, otherwise the steering wheel will fight you and you could pass him uncomfortably close.
More at BMW