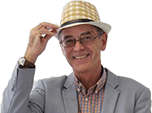 BMW 520iSE E60 2003 Road Test
Sun, 14 Dec 2003
I suppose I asked for it, really. As with the Citroen C2 1.1L also tested on this site, I reasoned that all the other road tests you read will be for top spec BMW E60 5 Series. So I thought I'd fill the gap with my impressions of the most basic model of the range.

There has been a lot of debate about the disjointed styling of new BMWs, from the 7-Series, through the Z4, the new E60 5-Series, and now the new 6-Series.

I have no problem with it. I actually like the car, appreciate that it's different and don't mind trying to justify the benefits of the way it looks.

For a start, I haven't driven a car with so much headroom since the Citroen Berlingo. In the new 5-Series I felt like a dwarf. And 5' 9" used to be an average sort of height. The back seat is just as good, with such huge head and legroom it makes some other cars (W211 E Class included) seem cramped in comparison.

The boot is vast and well-shaped, only creating a bit of lower spine worry because of its length. Yet I still managed to dispose of a few thousand magazines that had been choking my office without suffering what back-quacks term 'disc involvement'.

And it's quiet. The E39 has low wind noise, but the E60 is almost eerie. All the better to hear the joyful whooping yowl of its beautifully smooth 170bhp straight-six engine.

You get a six-speed gearbox too, with a lever that feels floppy yet is actually so wonderfully precise that police-taught 'block changes' are problem-free.

Second is good for just on 60 on the clock, but you hit the limiter almost immediately afterwards. The fly by wire throttle feels unresponsive if you ask too much of the engine/body combination. It's a big, heavy car with not a lot of torque. But, as they say, familiarity breeds content and as you get used to the clutch, gearchange and throttle action you start to feel pleasure from getting it right rather than irritation at getting it wrong.

The steering is sublime: the perfect reminder that's how steering can be when you're not steering driven wheels. The ride quality on the standard 225/55 R16 tyres is superb, soaking up potholes and traffic-harming measures almost as well as a balloon-tyred 4x4. Handling is fine, with plenty of grip and all the information you need fed directly back to you through the steering wheel. (Remember that before you order huge alloys with painted on strips of rubber instead of tyres.) It's very comfortable once you've got to grips with a seat adjustment that curiously marries electric height and backrest rake adjustment with manual fore and aft and a simple lock on the rocking squab.

The standard seats are upholstered in very nice cloth, a bit akin to posh office chairs or perhaps something out of a G Plan catalogue. To my mind, much better than leather.

You're confronted with what you can see of a conventional instrument cluster, but bits of it can easily be obscured by adjusting the wheel to the height and reach that suits you best.

The I-Drive system is frustrating at first, but you soon fall into its quirks, a bit like a Mac computer (Macs used to be intuitive, but aren't any more). The radio reception is top quality. But the best bit is the expensive optional pictographic park-distance control which is both accurate and exceptionally clear (see the photo). The satnav is intuitive and so quick and easy to use you could conceivably set it on the move without being distracted. Its instructions are clear, precise and visually big so there's not much chance of taking a wrong turn.

The indicators take a bit of getting used to, because they're the new switch type and you have to switch them fully otherwise they don't easily cancel. There are no irritating gongs reminding you that you forgot to put on your seatbelt. And the 'lights-on' or ice warning sound is the most soothing I've ever heard. What I'm trying to get to is that this isn't a mass of high technology arrogantly flung at you on a take-it-or-leave-it basis. A lot of thought has gone into almost every aspect of the car to surprise, delight and warm you to it.

Should you go for it instead of an E Class, or a Jaguar S Type?

Well, perhaps not the 520i. The extra £1,400 for the greater power and torque of the 525i has to be money very well spent. That said, smaller six cylinder engines are much smoother than the supercharged four and the 2.6 litre six in the Merc. And the BMW is better value for money than the 2.5 litre Jag V6.

Upscale, the fight against the W211 E Class gets harder. And I still reckon the E 320 CDI estate is the best station wagon in the world. If you had £35k and could only have one car, then that would be the car to have.

But in £25k territory, with introductory discounts available, the 520i and 525i make an excellent account of themselves. And, believe me, the looks will grow on you.