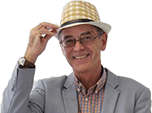 BMW 5-Series F10 2010 Road Test
Tue, 16 Mar 2010

Every 7 years we get a new Mercedes E Class, new BMW 5 Series and new Audi A6. In that order.  The W212 E Class arrived last year. So now it's the turn of the F10 5-Series. (BMW ran out of E numbers with the current 3 Series.) The new A6 arrives in 2011.
The first UK F10s, that go on sale on 20th March, will all be SE spec, which includes the luxury of Dakota leather upholstery, BMW Professional Radio/CD, Bluetooth hands-free phone preparation, Dynamic Stability Control, front and rear pictogram Park Distance Control, Cruise Control and Climate Control air-conditioning.
They haven't quite got the 520dSE under 130g/km, which would have been a near miracle. It comes in at 132g/km. But what they have done is managed to certify both the 204PS 525dSE and the 245PS 530dSE at 160g/km, which is absolutely crucial for company write down purposes.
This means that a company driver can be in a large saloon that does 0-60 in 6 seconds and goes on to a speed limited 155 without suffering the over 160g/km company write down penalty.
Prices start at £28,165 for the 184PS 520dSE, rising through £37,100 for the 535dSE to £50,520 for the 407PS, 0-60 in 4.8 seconds 550iSE 4.4 litre V8.
Petrol engines are a 204PS '523i', a 258PS '528i' and a 306PS '535i', that get to 60 in 7.3, 6.3 and 5.7 seconds and emit 177, 182 and 192g/km CO2.
Depending on model, you can spec your F10 5-Series up with an 8 speed standard or 'Sport' automatic transmission, integral active steering, surround view camera system, head-up speed display, night vision with pedestrian recognition, lane departure warning, lane change warning and speed limit info.
Further goodies include BMW's 'Professional' multimedia package comprising hard disc navigation with a wonderful panoramic screen at £1,960. A 'Dynamic' package of 19" alloy wheels, sports seats, anthracite headlining, sport leather a steering wheel and high gloss exterior trim. And a 'Visibility' pack of adaptive headlights, high beam assist and headlight wash.
Steering is now fully electric, not electro hydraulic, and if you specify active steering you get rear wheels that steer the opposite direction to the fronts to get you neatly through tight turns in town, but which steer the same way as the fronts for added stability on fast corners.
Standard F10s come on 17" non-runflat tyres with an inflation kit in the boot that may be able to inflate a punctured tyre but won't be much help with a shredded one. Optional 18" and 19" wheels come with the latest generation runflats.
The first car we drove, a specced up 530dSE with about £10,000 of extras worked really well. It combined gutsy performance from 550Nm torque with lovely feel-through steering, great handling and excellent ride quality from the new style runflats.  A company director may now be told his firm's car has to be 160g/km or less, and that is no hardship at all with the 530dSE. He'll get all the performance and handling he craves, while there won't be any complaints from his passengers about the hard ride. He'll also find he can sit three adults across the back seat in reasonable comfort, with plenty of headroom for six footers.
So, a very well liked car, and just as well as 90% of 5-Series sales are diesels and in its first full year BMW hopes to sell an ambitious 15,000 F10 5-Series.
Our second ride was in a loaded-to-the-gills 306PS 535i petrol turbo that came with a full £14,000 worth of extra kit, including active steering and adaptive damping. That gives the driver a lot more choice of how he wants the car to behave: Comfortably, normally, in a sporting manner or in 'Sport +', which switches off the DSC and allows lurid tail slides. The 'Sport' 8-speed automatic comes with paddleshifts enabling the driver to select and hold the gear he wants for a particular corner.
So more scope for fun and hearing the sonorous straight six transform into a hard-edged, almost solid-liftered howl at high revs. An awe-inspiring sound.  And the wider, lower profiled 19" tyres definitely grip longer on the bends. But the price to pay is a more fidgety ride at low speed, even in comfort mode. You still get great steering. That doesn't lose its feel like some other wide tyred BMWs of the recent past. But the 535i is a car for a more hard core enthusiast, buying it for himself, whatever the wife says, or unconcerned of its effect on his company's balance sheet and his Benefit in Kind tax bill.
The obvious F10 to go for is the 530d 8-speed auto on 18" wheels. It's more sporting and more fun to drive than a W212 E-Class. And it rides better than a Jaguar XF on 19" wheels.
Now that's a hard choice to make for similar money: an XF 3.0d 275 against a 530d 245. Unfortunately, like the E350CDI, the Jag comes in way over the 160g/km CO2 limit. So I suspect that quite a lot of those who might have gone for the Jag will be told by their financial directors they have to have a 530d instead.
Not as good for the image, perhaps. And not quite such an exciting drive. But with better ride quality, lovely steering, excellent handling, good looks and the halo of 160g/km CO2.
BMW 520dSE manual £28,165, 132g/km, 56.5mpg com
BMW 525dSE manual £33,095, 162g/km (auto 160g/km), 45.6mpg com
BMW 530dSE manual £37,100, 166g/km (auto 160g/km), 44.8mpg com
BMW 523iSE manual £31,235, 177g/km, 37.2mpg com
BMW 528iSE manual £32,915, 182g/km, 36.2mpg com
BMW 535iSE manual £37,900, 199g/km, 33.2mpg com
BMW 550iSE 8-speed auto £50,520, 243g/km, 27.2mpg com