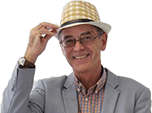 BMW 320td Compact 2002 Road Test
Thu, 21 Feb 2002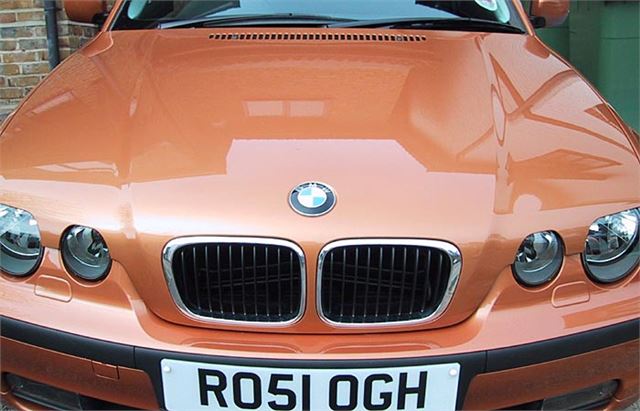 The BMW 320td Compact is a bit of an oddball.
Sometimes you just fall in love with a car. You didn't expect to. You thought you'd judge it dispassionately, like everything else. And, from what you'd already seen of it, you weren't even particularly keen on its looks.

But there was something about RO51 OGH. Could it have been the Ambra Ochre pearlescent paint that seemed to change colour in the light? Could have been the way the chunky 16in alloys filled the wheel arches so perfectly? Could it have been the quality of the fit and finish? And when you looked at it again, could it have been the shape of its face? What is it with the Germans these days that makes them so keen to give a car eyes that seem to implore you to fall for it?

Get in, turn the key and, oops, shouldn't have done that because this is a diesel. Should have waited. No sweat, though. I'm off and discovering that, though light, the clutch doesn't take prisoners, so starting in second needs getting used to.

This is a diesel that pulls nearly 50 in second. Third is good for around 20 to 85. Fourth is the most you ever need in town. And fifth gives you 32mph per 1,000rpm on the motorway.

But it's the way the thing responds in every way that gets to you. The rear-drive handling and roadholding are sensational. Whatever traction control it's supposed to have to spoil your fun, it doesn't spoil your fun. The front grips like mad, and eventually you can push the back to oversteer, but the limit is so high you hardly ever will. And you feel totally, joyously in control all the time.

Couple this to a diesel engine with more punch than Mike Tyson and you're having a ball. Not to mention worrying the owner of an Escort Cosworth that can't seem to shake you off on the straights or through the corners.

Yet this is a 'sensible' diesel. Simplex chain cam, so no timing belt to worry about; 150bhp; 330Nm (243 lb ft) torque; 0–60 in 8.6 seconds; 133mph. Yet 51.4 mpg on the combined cycle. And just 148g/km CO2 chugging out of the exhaust pipe. It's even in the £110-a-year VED bracket, which is the lowest you can go with a diesel.

I didn't get 51.4mpg. Pressure of work meant I only managed to drive the thing about 100 miles and couldn't do an accurate brim-to-brim. But 45 to 50 has to be a distinct possibility for most drivers, and some will see closer to 60mpg.

Not much else to report, really. Despite its truncation there's more room in the back than in a Volvo S60. The trunk itself is plenty big enough, and truly massive compared to the hole in the back of an Alfa GTV. The only big disadvantage is the price, because £20,865 plus £495 for metallic paint is a lot of womba for an economy car. Even if it's an economy sports car.