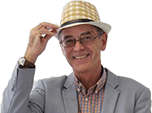 BMW 318d Gran Turismo Road Test

The BMW 3-Series Gran Turismo answers a lot of people's criticism of BMWs generally. It's softer.
Even with the M-Sport pack and on 225/40 R19 tyres it rides comfortably, absorbing minor bumps, ridges and undulations very well indeed.
The F34 Gran Turismo is 20 centimetres longer than the F30 saloon and Touring, and all of these 20 centimetres are in the wheelbase.
Consequently, it has 20 centimetres more legroom for front and rear passengers to share out between them.
It's also a little bit wider, so a tad more hip and shoulder room too.
Pull the Mazda 'Karakuri'- like handles and the 40/20/40 split rear seat backrests flop down to reveal a long and pleasingly flat load deck capable of absorbing 1,600 litres of luggage. That's more than the 3-Series Touring, more than an Audi A4 Avant, and more than a Mercedes C-Class estate. Rear seats up, it swallows 520 litres, which is 25 litres more than the 3-Series saloon.
So this is a 3-Series that not only rides better, it carries more and probably offers enough load capacity to meet the needs of most families.
Other niceties of the 3-Series Gran Turismo are coupe-like frameless side windows, neat trim touches, on our car involving a red accentuating strip that carried through from the dash to the door panels, a luggage tie down system and part-reclining rear seats.
Expensive, though: £1,300 - £1,600 more than the F30 Touring, which, in turn, is £1,300 more than the F30 saloon.
Driving position, cockpit, i-Drive and satnav are all pure F30 3-Series. Very familiar territory to me.
What wasn't was the handling. While F30s have some degree of built in understeer, the E34 Gran Turismo understeers more like a front-drive car than one with rear-drive.
It's all containable when you get used to it. And when the car is driven in anger it's easier to drive quickly because you're never in any fear of the back end coming unstuck.
And I did get to drive it in some considerable anger when I discovered that the occupants of the white FIAT Punto that had stopped beside my roadside camcorder had stolen the camcorder.
I took off after them, giving the Gran Turismo far more stick than I had during the test drive. And it responded perfectly. It would have been huge fun had I not been so furious at losing £1,500 worth of gear.
I was hot on their tail when they gave me the slip at a place locally known as 'Dead Man's Junction'. I couldn't see which way they'd gone and thought I must have chosen the wrong way.
Then I spotted a white FIAT Punto heading to the main road from a side track. So I blocked its path. The driver drove around my car. I went after him again and pulled him over. But as soon as I stepped out, he drove off again and, because I'd lost sight of the white Punto before, I could not be 100% certain he was the thief.
Common sense dictated no option except to give up, report the loss to the local Carabinieri, and lick my wounds.
But that wasn't the end of the story. Two days later I received an email from the hotel telling me the camcorder had been returned. Apparently the bandits had handed it in to the police in the next town.
Maybe they'd tried to fence it and found it was only worth buttons. Maybe they figured I'd got their car's number. But one thing they had done is deleted the evidence against them. The clip that showed 'my' BMW driving past aznd must have showed their FIAT Punto stopping beside the camcorder. Someone knew their Sonys.
But they very considerately left the rest of the clips alone, for which I thank them, and perhaps I'll even buy them a drink next time I'm in Tuscany.
It's worth noting, though, that the 318d I'd been driving has nothing like the low-down punch of the 320d. Torque is supposed to be 320Nm, rather than the 380Nm of the 320. But there's a lot less of it lower down in the rev range, so, despite being the only 3 GT to come in under 120g/km CO2 (and hence £30 annual tax), the 318d is harder to drive economically.
Before my incident. I'd been seeing mid 40s fuel economy, well below the 63 I averaged in 'my' 320dED over 8,000 miles.
So if choosing a diesel 3-Series, whether saloon, Touring or Gran Turismo, the engine to go for is the full 380Nm 320d rather than the 318d.
More at BMW