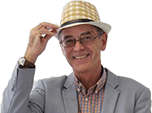 BMW 3 Series F30 2012 Road Test

Warning: You are in severe danger of reading a rave review. Not, though, of the first F30 3-Series we drove. This was a 320d 184PS Sport model, list price £29,000, accessorised up to £39,000 (basically to demo to us as many extras as possible).
It's a lovely car with fine, precise handling and a surprisingly good ride on its 225/45 R18 tyres.
Quick, as you can see from the figures (0-60 7.2 seconds; top speed 146 mph). Economical (we got 44.8mpg). Low CO2 at 120g/km, so low VED and low BIK. (The 320d Efficient Dynamics is even lower at 109g/km).
Nice to drive. Well finished. A feeling of genuine quality rather than a veneer of it. Good 'Sports' seats that grip your waist without pinching your back, and a massive range of adjustment.
The extra length of the new car is almost all to the benefit of rear seat passengers who now get decent legroom even behind a six-footer.
The trunk is a bit bigger at 480 litres (same as an A4 or C Class). The rear seats split fold in three, like an X1, so you could poke skis through the centre while four of you motor off to the slopes.
The Dynamic Drive allows you to select Eco Plus, Comfort, Sport or Sport Plus, and for most of our drive we stayed in Sport because it did not come with the penalty of a rock hard ride.
Head into a bend too quickly and the front lets go first, so it's spectacularly easy for a dunderhead to just lift and collect the car, then continue without a nasty scare.
All told, about the best a middle manager could hope to be rewarded with by a benevolent company. Certainly a better driver's car than the equivalent A4 or C Class.
So why the hesitancy? Why aren't you getting two smoking barrels of praise for the best 320 diesel yet?
The answer is, because the 328i is so much better.
With this car, and its engine, BMW has seemingly pulled off the impossible.
It uses a twin scroll variable vane turbo to squeeze 245PS out of a 2.0 litre 4-cylinder engine. And 350Nm torque.
That's a lot. 0-60 in 5.6 seconds. Top speed 155mph.
But, coupled to the excellent 8-speed torque converter autobox with paddleshifts, it only emits 147g/km CO2. So it's in the same tax bracket as some of the best diesels.
Yet it's a joyous petrol engine that just loves to be revved to 6,800rpm, and, because it weighs less than the diesel, it gives the car much more front end bite and the delicious prospect of being able to provoke the rear out of line, if you really want to.
That sort of behaviour will earn the penalty of around 28mpg.  But in the UK it would also lose you your licence if indulged in too often. Drive the car normally and you can expect a genuine 40mpg plus, and I reckon, on a regular 300 mile run that I have to make, I could be seeing 43 – 45mpg.
I have just two criticisms, that fade in to insignificance against the sheer joy of driving this car. If you set the steering wheel low, it obscures the top of the instruments. But you don't need to set the wheel that low anyway.
And the 'Modern' trim of our car (base price £30,000, but £42,000 fully kitted out) might not be to everyone's taste.  The finish across the dash looks like a bleached and gnarly old piece of driftwood made out of plastic.  I liked it, but I can't tell you to.
In every other respect the car works perfectly. The i-Drive has now become intuitive. The professional satnav gives you a panoramic screen and takes UK 7 digit postcodes. The huge door pockets swallow bottles, video cameras and just about anything you care to dump in them. Behind the wheel, you're simply happy.
It's the closest you can get to perfection in a medium sized saloon car.
And you don't have to pay a silly price in taxes.
More at BMW