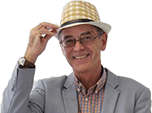 BMW 1 Series F20 125d M Sport 2012 Road Test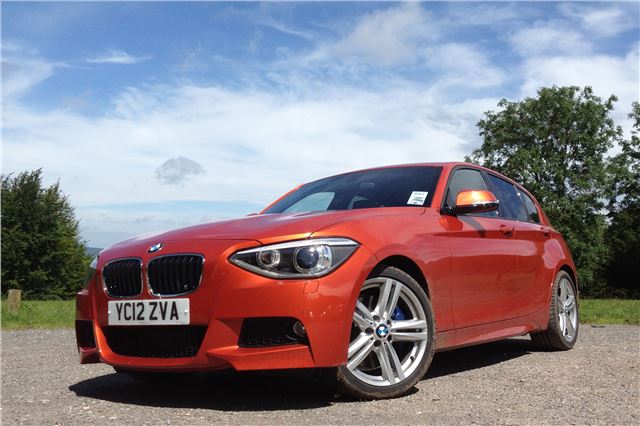 I mistakenly thought we'd already tested the BMW F20 1-Series, and that all I needed to do was shoot the video. Turns out we hadn't so, oops, down to me.
I'd wanted to drive the 99g/km F20 116d ED, but someone else grabbed the keys first, leaving me the 125d M Sport.
Lucky me. It wasn't just the colour of a peach.
To describe it very quickly: 149mph, 0-60 in 6.2 seconds, 58.9mpg EC combined and 126g/km CO2.
Talk about having your cake and eating it. It's even better than the figures suggest.
The electric steering has just the right amount of feedback to feel the tyres squirming through corners. And though they're big, low profile runflat tyres: 225/40 R18s on the front and 245/34 R18s on the back, ride quality is not bad at all. No skittering over cats eyes either, like the old 135i on similar profile rubber. Yes, of course you'll feel hard ridges, but for this kind of car the ride is very acceptable.
Then there's the way it goes. No jerks. No lag. Just seamless power and torque through the 8-speed autobox that you can override with steering wheel paddles if you want to. All fed through the back wheels rather than the fronts the way the doctor ordered. Enormously satisfying.
The power output is so flexible that on a B road it's happy to tootle at B road limits. Then, if you need to overtake you're always confident you have the grunt.
It's the perfect size for a couple with one child. There are three rear seatbelts and three ISOFIX tethers, so one child in the middle can see through his mum and dad to the road ahead. The seatbacks also fold very easily 60/40 without snagging on the seatbelts and leave an almost flat load deck.
And everything about it feels Germanically solid. Even the plastics look about twice as thick as they do on a Japanese car.
There might be an issue with the price, though. It starts at £27,800 and, with the extras on board the car I drove, came out at £33,400.
But if you travel big distances, especially on empty A and B roads and relish a car that not only handles, but that you can feel handling, this is the ideal piece of kit.
Perish the thought that the next 1 Series is going to be front wheel drive.
More at BMW