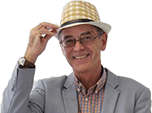 Audi TT 3.2 DSG 2003 Road Test
Tue, 05 Aug 2003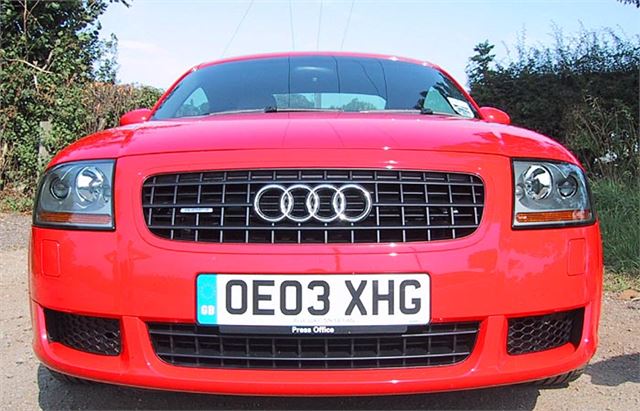 Be very grateful for the 2003 Audi TT 3.2 DSG. The Germans are clever people. They may be first to lay towels on the hotel sunloungers every morning. But if they make a product we want even more than they do, they let us have it first. 
Britain just happens to be Audi's best customer for the TT. They sell us 9,000 a year. But sales of the 225 were dropping off a bit because Brits were waiting for the 250bhp 3.2V6 DSG. So the first 3.2 DSGs to come off the production line have been RHD coupes, all for us.

This is a scoop road test, too. Because though a few others drove the TT DSG yesterday, they haven't yet been able to get their words in print.

First the techie bit. DSG stands for 'direct shift gearbox'. It uses basic technology seen in the late 1920s in the fluid flywheel Wilson pre-selector gearboxes adopted by Armstrong Siddeley. With them you pre-selected the next gear you wanted. But did not actually get it until you dipped a foot pedal.

Audi has taken this idea into the 21st Century with what is really two gearboxes and two 'wet' clutches in one. Reverse, 1st, 3rd and 5th sit on a centre shaft. 2nd, 4th and 6th sit on an outer hollow shaft. Whether you drive the car in manual or automatic mode, the next gear up or down is always pre-selected. But the clutch for the gear you are in is engaged and the clutch for the next gear is disengaged. When you select the next gear or the box electro hydraulics select it automatically, the first clutch disengages and the second clutch engages. The next gear up or down is then pre-selected and waits for its clutch to engage. Each gearchange takes 0.2 of a second and changes up and down are quicker and smoother than on any other semi-automatic box, including those on Ferraris. Not only that, you can left-foot brake without upsetting it, and upshifts take place at full throttle if you wish. There is no need to lift. The system and the electronics take care of everything.

Even if you are in fully automatic mode and get stuck behind a truck, for example, in 6th gear, just boot the throttle and it will 'kick down' to 2nd in 0.9 of a second. Because 6th and 2nd are on the same shaft, it cannot do this directly, so instead briefly selects 5th, pre-selects 2nd, then engages the second clutch to give you 2nd gear.

The car also has a system that apes Formula 1 'launch control'. Keep your left foot on the brake. Select 'Sport' mode on the transmission quadrant. Switch off the ESP. Floor the throttle. The engine then revs to 3,200rpm, where it develops peak torque, but no more. All you have to do is slide your left foot off the brake but keep the right fully planted and you take off, redlining through all six gears if you have the space. But because you have set off at comparatively low revs and because of the way the twin wet clutches work, you could if you wanted to do this repeatedly without straining or overheating the box.

So what was it like to drive?

Very stiffly sprung, for a start. But very grippy as only a quattro four-wheel drive system can be. And the engine/gearbox combination work brilliantly whatever mode you chose. You can simply leave it in D, pull it back to S, or slip it across to self-selection Tiptronic mode then use either the lever or the steering wheel paddles to change gear. Unlike all the other systems I have driven, there is never any hesitation changing gear. You just go whap, whap, whap through them far faster than you could ever change manually and, of course, with both hands firmly on the steering wheel at all times.

It's a great car. And being automatic as well as being more powerful than any TT before, it's going to win the TT an awful lot of new friends.

Techie notes: The DSG is a maintenance gearbox. The oil cooler sits on top, but it also has an easily changed oil filter. Transmission fluid and filter need changing regularly. The engine is twin chain-cam, developed from VW's VR6. And, unlike all other TT's it's non-turbo, so no need to simmer even after a hot run.