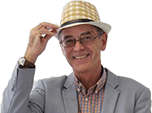 Audi SQ7 2016 Road Test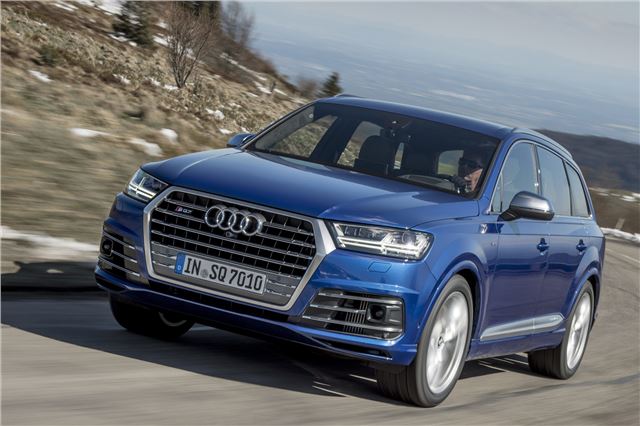 The Audi SQ7 was always bound to meet with a mixed reception. Some might question who actually needs a 435HP twin turbocharged and supercharged 7-seater leviathan capable of over 155mph and 0-60 in under 5 seconds that, with its 'must have' optional extras, comes out the wrong side of £90,000.
Fair enough. Before I drove it I'd have had some sympathy with these sentiments. But then I drove it.
I've covered the new Q7 here. And the Q7 e-tron here. While these have their merits and demerits, the SQ7 is a very different piece of kit. With the right set of options it defies the laws of physics.
The main bugbear of oversized SUVs is the weight they carry with them, especially at speed into corners. This makes them very reluctant to change direction. Audi has fixed all that with an electric motorised anti-roll bar system it calls 'Electromechanical Active Roll Stabilisation'. Powerful 48-volt electric motors clamped around the anti-roll bars themselves firmly control the amount the vehicle can roll on its suspension, keeping it level and the tyres upright. This, combined with quattro four wheel drive, a 'dynamic' rear differential and all wheel steer make the inconceivable possible, kill any tendency to go straight on and keep this giant of a car fully under control. It also rides very well on its air suspension, despite the two cars we tried being on 285/40 R21 and 285/35 R22 tyres.
I thought it more important to try to convey those aspects before describing the power unit.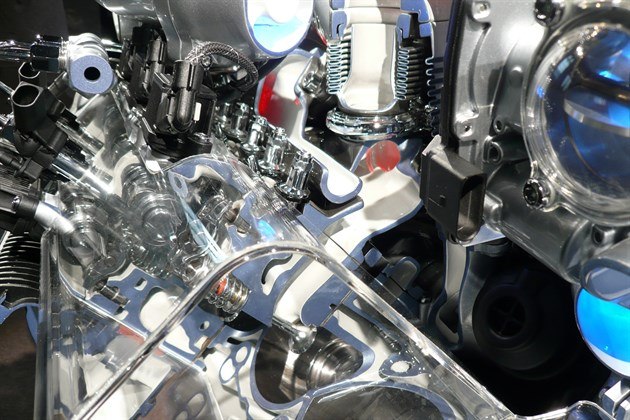 This is a 3,956cc V8 diesel with manifold-in-head exhausts exiting inside the Vee of the engine and powering two intercooled turbos nestling in the Vee. Hot gases are then catalysed before being sprayed with AdBlue and passing through a giant diesel particulate filter at the rear of the engine. These are supplemented by a 48-volt electric powered 7 kW compressor that supercharges the fuel/air mixture from low revs.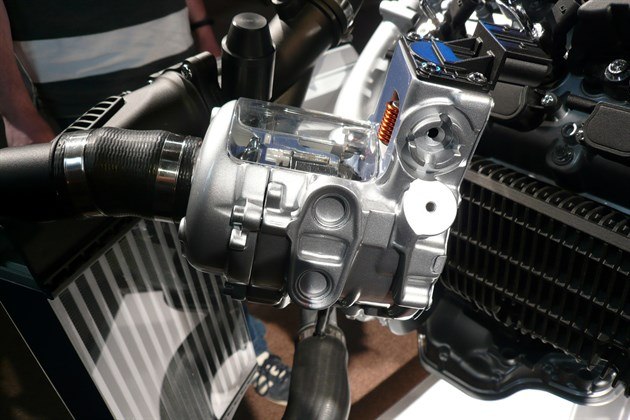 The result is no turbo lag (though still a bit of traditional Audi hesitation from the 8-speed torque converter transmission) followed by a massive fistful of power and torque as first one turbo, then the other, comes into action. Maximum torque of 900Nm is developed from just 1,000rpm, which explains the need for the torque converter to absorb some of it, otherwise the transmission and driveshafts would simply snap.
Various driving modes are available, ranging from 'Comfort' to 'Dynamic' and individually tailorable to different driver's preferences and needs. In Dynamic mode, of course, everything tightens up and the exhaust gets a lot meatier. You can pick your gears from small paddleshifters behind the steering wheel, which (surprisingly) is only manually adjustable.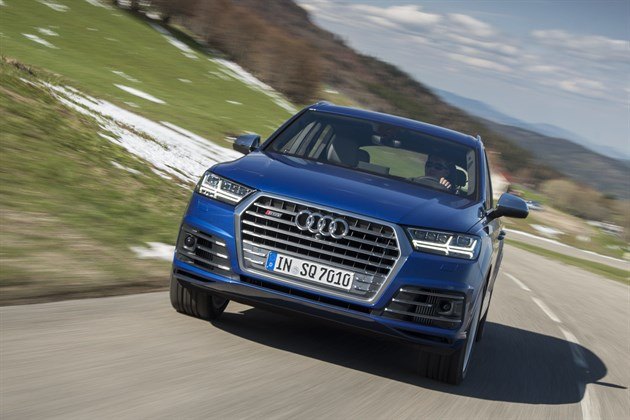 (How the 48-volt electric powered compressor and electromechanical active roll stabilisation work is a bit tecchy, so is described in the next section under 'Tech Talk'.)
There's even more to it than that. Audi has been working on 'autonomous' technology for a while new and in the SQ7 this is employed to make the car safer.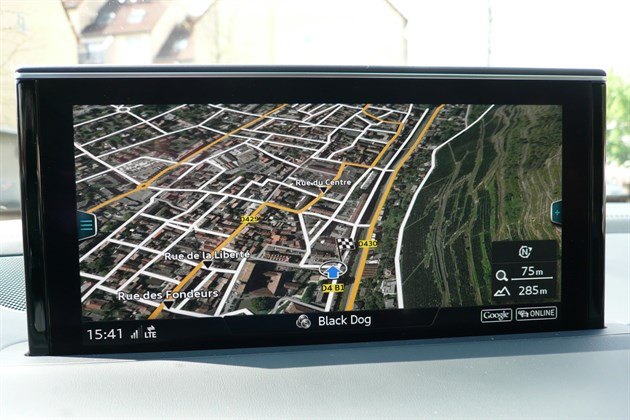 With a chosen destination in the satnav, and predictive cruise control selected, this not only keeps you a sensible distance from the car in front, it also recognises speed limit signs and changes the speed of the car accordingly. During our drive, it rained on a 110kmh section of French Autoroute and the predictive cruise control reduced our speed to 100kmh, showing a rain cloud in the head-up display. It also autonomously braked to lower speed limits after turning off the Autoroute, and could be employed to keep the car within the limits on country roads and through villages unless braking was an absolute necessity.
So, altogether, very impressive indeed. Not only breathtakingly quick, but also exceptionally safe and, as well as that, an absolute pleasure to drive.
Bits of the SQ7, such as four wheel steer and electromechanical active roll stabilisation, have already found their way into the Bentley Bentayga. But, though we're still talking big money, in the Audi SQ7 you can have them for a much more modest outlay.
And that sort of makes sense. 
More at Audi