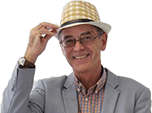 Audi S3 2007 Road Test
Sun, 28 Jan 2007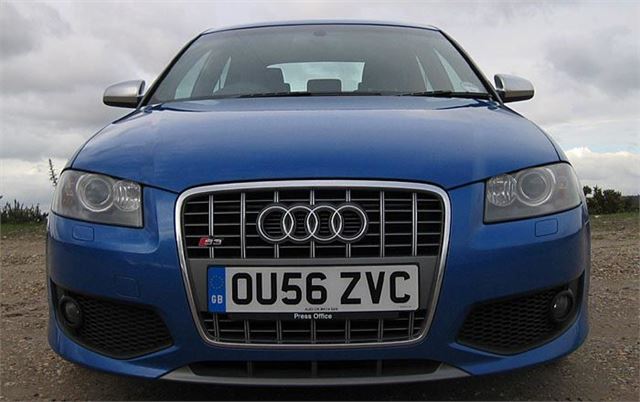 Sweet car, the 2007 Audi S3. Now you'd think that a 265PS four-wheel-drive hatchback hiding behind Audi's aggressive barbeque grille would be anything but sweet.

But this is a sports car that's as happy to pootle through town as it is to claw its way round greasy corners at ridiculous speeds.

It may develop its serious 350Nm peak torque between 2,500 and 5,000rpm. Hoever, there's still enough to keep it perfectly happy trickling along at 1,000 – 1,500 rpm.

The gearing helps. You get about 25mph per 1,000 rpm in 6th and the ratios below that are all fairly close. So, unlike a turbodiesel geared at 35mph per 1,000 rpm, you have torque as well as power from quite low engine speeds. The gearshift is top notch as well. The S3 has shorter shifts and is very positive. It's very fast and I never mis-slotted. A nice touch is a digital speed read-out in the centre of the dashpanel as well as the dials.

On 18" wheels and 225/40 R18 tyres I can't claim the suspension absorbs pot-holes. It is stiff, but not stomach-jarringly solid. Get the seat position right and it's also twinge-free after 300 miles in the saddle. And of course you can get people in the back and things in the boot, which you can't do with an Audi TT.

You have to fill it with at least 98Ron Super to get the full bag of beans. And it responded extremely well to 52.37 litres of Shell V-Power.

In fact it gave me one of the drives of my life.

Early start. Empty roads. Temperature hovering between 4 and 6 centigrade so little chance of ice. Like quattros of the past, if you pussyfoot round corners you'll get understeer by the shovel full. So what you have to do is boot it by the right amount at the right time. Then all four claws grab hold of the road and pull you round.

I confess I tend to err in the side of caution with my entry speeds these days. I'm no rally driver by a long way. But I got a lot of satisfaction out of the S3 over 46 very special miles and took three minutes off the quickest time I'd ever done it in, despite keeping everything nice and legal in the eight villages and towns I passed through.

It has a nice little trick at the de-restriction signs. If you run up to them at 30 in second, then boot it hard, it puts the power down so well it almost snaps your neck in the two seconds or so it takes to get to 60. At which point I won't write any more in case it amounts to a confession.

After adding 90 miles of motorway cruise the petrol receipts showed a reasonable 24mpg, compared to 26mpg over 300 miles of mostly motorway. From my first fill I got about 32.5mpg, mostly driving at South East traffic speeds, so keep the speeds down and the EC combined average of 31mpg can be done.

The S3's power output and performance figures are very similar to those of the Mazda 3 MPS. But, though the 3 MPS is pretty good, you can't put the power down as confidently in that car, especially on greasy winter surfaces.

Another thing about the S3 is you have to look twice to realise it is an S3. No aircraft tailplane spoilers rising off the back. It's quite discreet. And looks good in the Sprint Blue pearl paint mine came in (though you can pretend it's a Focus ST and go for Solar Orange if you want to).

So thumbs up then?

Definitely. It's like a sort of junior EVO without all the trappings and impracticalities. It's a sportscar you can use every day, and for the same sort of money as a TT 2.0T I know which way I'd go.