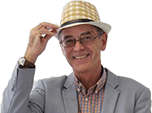 Audi S1 2014 Road Test

The Swedish launch of Audi's new four-wheel drive S1 quattro turned into a bit of a thaw-by-thaw.
On the first day, the temperature was 7C. And the frozen lake we were scheduled to drift around was turning back to water.
Happily, it snowed overnight. So we did get to drive on a thin layer of the white stuff and check its capabilities in winter conditions.
But, with Swedish roads restricted to 90kmh enforced by cameras, the highlight was a brief thrash around a handling circuit behind an S4.
The S1 isn't entirely new. There was an S1 quattro in small-scale production briefly available and rapidly snapped up by aficionados.
But the S1 is a thoroughly reworked full production car, with a 231PS version of Audi's new EA888 2.0 litre TFSI engine under its bonnet.
This features an exhaust manifold in head design, like Renault's 1.6DCI 150, Mazda's Skyactive petrol and diesel engines and Ford's 1.0 EcoBoost. More efficient because the thermodynamics are better managed.
It also has a combination of direct and indirect injection, partly for efficiency and partly so fuel is sprayed onto the inlet valves to keep them clear of carbon, which can become a problem with direct injected petrol engines.
The 231PS and 370Nm torque (just 10Nm below the S3's) are fed via a 6-speed manual transmission (no S-tronic option) to the front wheels and to a combined Haldex clutch and rear diff. This gives both good weight distribution and power distribution 60/40 front to rear.
Inside, there are lots of nice Audi touches to please the eye, such as red inner rims to the air vents and a generally high quality 'feel' to the plastics, knobs and dials.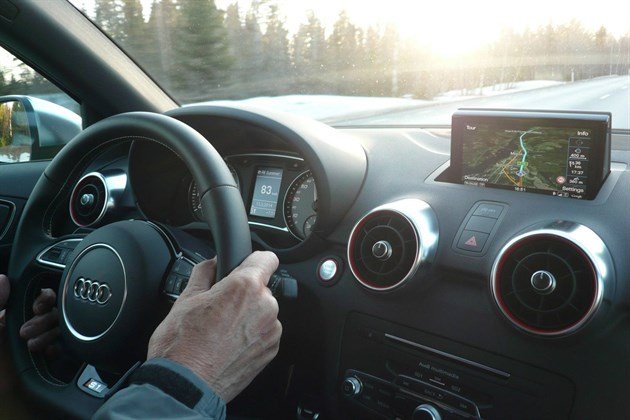 Outside, the addenda include subtle side-skirts, a hatchback spoiler, and a four-tailpipe exhaust system
Using Audi Drive Select you can programme the dynamics of the car how you want them: softer suspension or firmer; sharper throttle response or more gentle. And you can de-activate the Electronic Stabilisation Control in two stages.
On cold weather Dunlop Winter SP 17" tyres it handled the snow brilliantly, feeling safe when other cars would be spinning their wheels wildly and forcing you to drive on tenterhooks.
On the circuit, it simply went where it was pointed, turning in and gripping prodigiously well, though I'd have liked a few more laps to get better acquainted with it.
Xenon Plus headlights complete the basic specification.
Prices kick off at £24,900 for the 3-soor and £25,630 for the 5-door Sportback that isn't actually any longer, just has better access for rear seat passengers.
But then you can spec it up by adding the quattro packs. The exterior quattro pack will come in at about £900, and the exterior pack at about £1,300. On top of which, the all-singing, all dancing satnav with 'technology pack' is also £1,300 extra. So, without trying too hard, you could soon be knocking on the door of the price of an S3 3-door.
'Vegas' yellow and 'Sepang' blue have been added to the paint options, as well as the new-fangled 'Viper' green of the S1 Sportbacks we drove.
In short, the Audi S1 gives you 155mph performance with 0-60 in 5.4 seconds, yet up to 40mpg combined in the EC combined lab tests and emissions that put it into the £175 a year VED bracket.
So it's a pocket rocket that won't break the bank.
And, unlike some of the brilliant but boy racerish alternatives like the Fiesta ST, The Audi S1 is a car that the over 40s can drive without the embarrassing feeling that they're suffering a mid-life crisis.
More at Audi