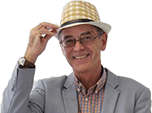 Audi R8 V8 2007 Road Test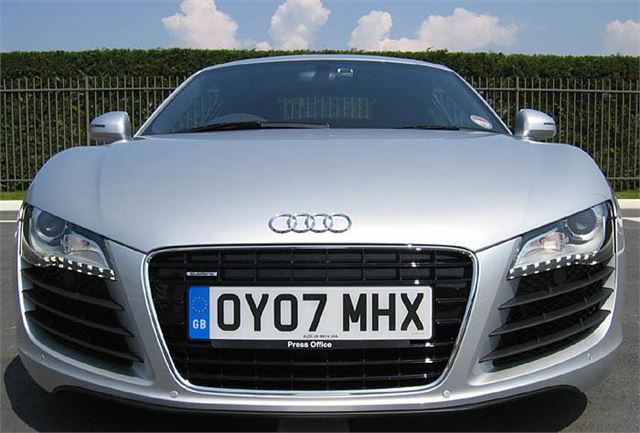 Fallen out with Ferrari? Patronised by Porsche? Anguished by Aston Martin? Jaded by Jaguar? Few cars have been as eagerly awaited as Audi's new R8, already sold out in the UK until late 2008.
Advance orders have been taken since 2005. You can't wangle yourself onto the waiting list. So the only way you can get early delivery is to buy someone else's.

Which means you'll pay a premium. And the list price of £76,825, plus extras, could easily rise by overs of as much as £10k.

So the question everyone wants an answer to is, "is it worth it?"

You get a lot for the base price. Stunning looks, a 420PS 4.2 V8 with 430Nm torque, quattro four wheel drive, leather, air, Audi's new, non-distracting LED daytime running lights, leather seats, fantastic 8 piston brakes, a pop-up rear spoiler you can bring down at the touch of a button; even a Ferrari-like visible engine in an open compartment under the back window. Plus a 0-60 of 4.4 seconds a top speed of 187mph and the phenomenal performance that implies in-between.

The standard colours are Ibis white (which I haven't seen but which looks sensational on the S5), with Ice silver "sideblades" (the large vertical air intakes behind the doors), or Brilliant red with Brilliant red sideblades, effectively disguising them and turning the car into a Ferrari. So I'd think very carefully before spending an extra £700 for "optional" colour schemes, all metallic or pearl and mostly with contrasting sideblades. Phantom Black looks suitably sinister. Ice silver is kind of expected of an Audi. Daytona grey is okay but the same shade as the road. Pale Jet blue was a bit disappointing. I can't tell you how it looks in dark Mugello blue or dark Monterey green.

You could go for Oxygen silver sideblades at £800, which would minimise the interruption of the sideblades on a silver car. Or blow a heavy £1,500 on "Carbon Sigma" sideblades which I definitely don't think would be money well spent.

You have to specify Audi Magnetic Ride at £1,350 as that gives you the option of decent ride comfort for everyday driving, and much stiffer suspension at the press of a button for when you want to have some fun.

Satnav at a reasonable £1,800 is pretty well essential too. So is Bluetooth hands-free phone pre-prep at £420. Cruise control at £215. And front and rear parking sensors at £630.

Electric seats are an extra £830. An upgraded Bang & Olufsen sound system £1,200 and a CD autochanger £320.

But the most crucial choice is whether to pay a cool £5,200 extra for the R tronic electric clutch transmission.

We drove an R tronic first.

It's quick, of course. Theoretically no slower than the manual, and takes you 10% further on every gallon of Superunleaded. You get steering wheel paddleshifts. But the paddle changes are so slow that to get past slow moving traffic it's best to simply use kickdown, after which it then holds the kicked down gear until you paddlechange back up the box.

It's like any other of this type of transmission, as fitted by Ferrari, BMW and Maserati, and plenty of buyers will opt for it, if only because it makes life easier in traffic. But out on an open road, if you can find one, the manual not only a feels quicker car, it's much more fun and far more controllable through the curves.

The shift is a good one, gated, like a Ferrari, so at slow speeds it clanks every time you change gear. But when you need to shift quickly the gate makes certain you don't wrong-slot and it's well worth having for that reason alone.

Out on test we were lucky enough to encounter some bikers while stuck behind some slow cars. So I moved over to let them through, then, once we passed the slow cars I got on their tail. With the magnetic suspension on Sport the car came alive, and easily kept pace with the bikers despite being four times as wide. From inside, the wonderful bark of the 420PS V8 sounded louder than all four bike engines put together. And above all, as long as you don't do something plain daft like brake on an apex, the R8 is safe. The quattro system gives it so much bite the car can corner a lot faster than 99.9% of drivers would dare to.

It's geared at 25mph per 1,000rpm in 6th, yet the engine is so flexible it will pull from 40mph in 6th. So even with the manual box this is a junior supercar that's pleasant to drive slowly. And that makes it very usable. You can be on a cross-country journey driving at sensible, legal speeds. Then when the road opens out into a series of well-sighted bends and there's no one else around you can give it a blast, until you come up behind the next camper van. So you haven't wasted all that hard-earned dosh on performance you can never use.

Just be careful how you spec it up when the time comes to finally decide. Or, if you're not already on the waiting list, check the specs of the speculator's cars very carefully before you pay an premium for one of them.