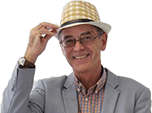 Audi Q5 2.0TDI 2018 Road Test

There is no doubt that the latest Audi Q5 2.0TDI still endows a driver with the status he requires from a car. After all, Audi is now regarded as the most prestigious car brand in the UK. Even the Royal Family has a collection of them.
There has been some criticism that it lacks "fun" and "feel" to drive (at least in the case of the SQ5). But, as I keep finding, a lot of that is probably due to the tyres. The wider and lower profile they are, the less feedback they provide to the driver.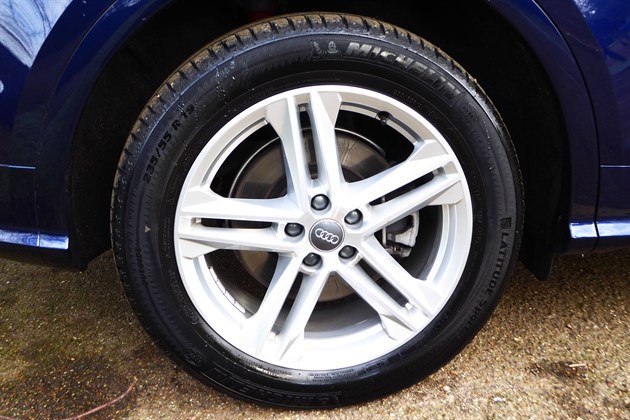 Happily the Q5 2.0TDI quattro S tronic I was driving was on touchy-feely 235/55 R19 Michelin Latitude tyres and £2,000 worth of Audi's adaptive air suspension.
I couldn't help comparing it with my current long-term Renault Koleos 2.0DCI  to try and work out whether the extra money goes on the car or on the status.
In this acquaintance, it seems to have gone on the car.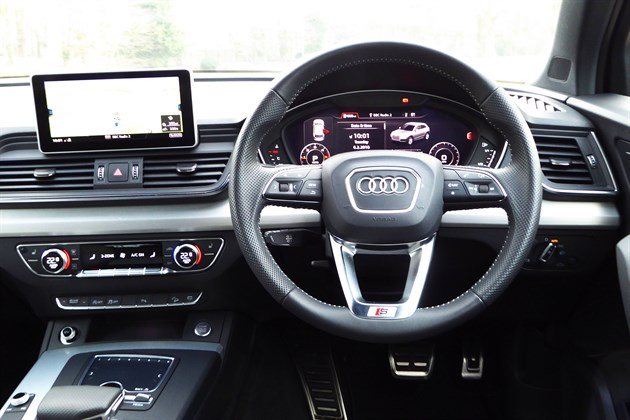 From the driver's seat at least, the 190PS EA288 2.0TDI engine appeared to be extremely smooth, quiet and noticeably more powerful than the Renault's. 
The DL382 longitudinal 7-speed wet clutch s-tronic shifted smoothly and sensibly, requiring no paddling from the driver.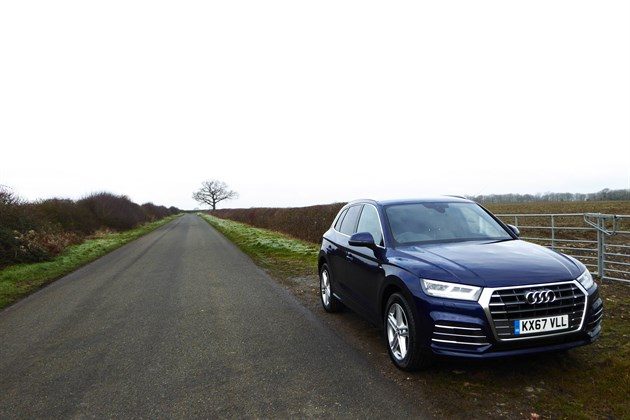 But the combination of ride quality, steering feel and handling on smooth UK roads left the Renault far behind. The Q5 is an altogether sharper car, yet also very comfortable on the air suspension. How it would take to the B6278 from Blanchland to Stanhope is another matter, but for the sort of roads a Q5 normally travels on and the sort of use a Q5 normally gets, it is excellent. I actually prefer the way it drives to BMW's G01 X3.
The general features of a Q5 are covered in John's test of the SQ5 here, so no point in repeating them. The spec is fully detailed on the next page. Fuel economy I'm not sure about, because on my limited drive it only showed up at around 26mpg, and that can't be right.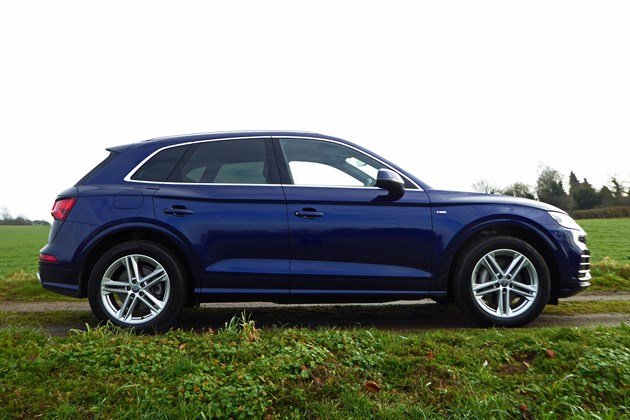 As for the price, always difficult with an Audi, but, in comparison to 'my' long-term Renault Koleos, a similar spec Q5 2.0TDI adds up to £44,950 and, of course, it's automatic rather than manual. (I didn't add £2,000 for the air suspension.)
It's probably worth the extra £10,000 before you even begin to account for discounts and depreciation.
I didn't think it would be. Still, for hard work on rough moorland roads, I'd probably opt for the Koleos.
For everywhere else I'd go for the Q5.
More at Audi