Audi A3 Sportback 1.0 TFSI 2016 Road Test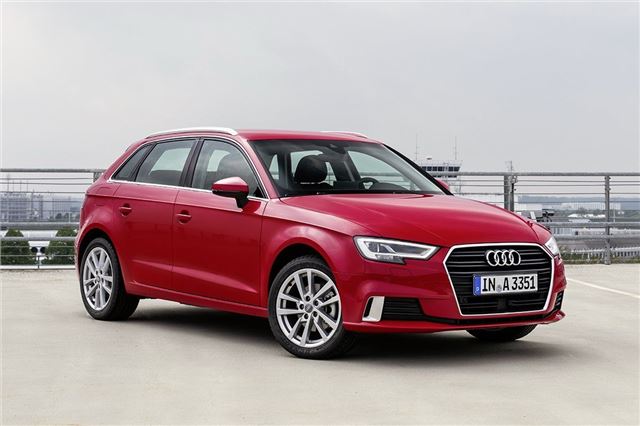 Audi has decided to stop using the word facelift to describe mid-life refreshes, which is probably a good thing since the updated A3 looks the same as it ever did. But in true road test cliché style, there have been significant changes under the skin. One of the most important is the addition of a new entry-level 1.0-litre three-cylinder petrol engine.
A family-sized Audi A3 with a 1.0-litre engine? It's not as unrealistic as you think, thanks to turbocharging. The 1.0-litre TFSI Audi in the revised A3 produces a not insubstantial 115PS and 200Nm of torque, so it's on par with the 1.2 TFSI it supersedes, but with better official economy of 62.8mpg and emissions of 104g/km.
It's hardly the most potent engine in the world, but it provides enough torque to get past slow traffic and to accelerate up to motorway speeds. Being a three-cylinder it has a slightly more characterful tone than the old four-cylinder 1.2-litre, but it remains quiet and refined, even when pressing on. As a replacement for the 1.2 TFSI it's perfect. Prices for the Sportback with the 1.0-litre TFSI start at £19,985.
We only had the opportunity to test the new engine in conjunction with a seven-speed S Tronic transmission, which was silky smooth and responsive but is, in all likelihood, not going to be specified by many. The standard-fit six-speed manual is likely to prove more popular and it should be as smooth as in other Audi models.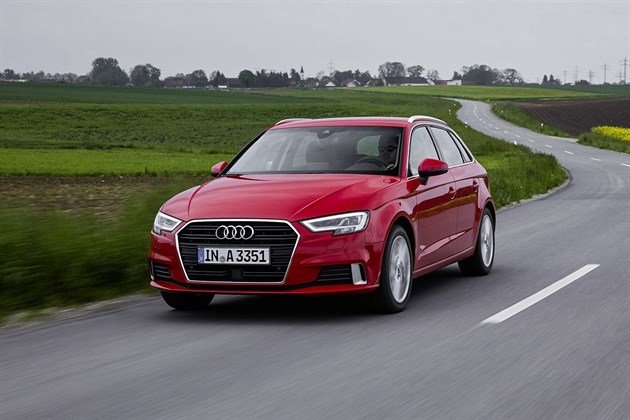 On the road the updated A3 doesn't feel massively different to the outgoing car, but that's a good thing. The suspension treads the line between ride quality and body control very well, while the steering is nicely weighted and accurate. There are selectable drive modes in Sport and S line trim, but for the most part there's no reason to change out of the default setting which like, Goldilocks' porridge, is just right.
At motorway speeds there is little noise of any kind. The cabin is tremendously quiet – occupants won't have to raise their voices to talk even at 70mph. For those who cover a lot of miles a diesel engine might be a better choice – although the basic 1.6-litre TDI doesn't provide any real performance benefit over the 1.0-litre, so make sure the economy improvements outweigh the extra cost.
Inside, the updated A3 is only subtly different to the outgoing car but there are some important additions. Perhaps the most important of these is the addition of the Audi Virtual Cockpit, which is an expensive £450 option but very impressive. It displays a variety of information including audio details, navigation and data from connected Bluetooth devices in the instrument binnacle, alongside a digital speed and a rev counter.
It looks great and is very slick to use, meaning drivers can keep their eyes ahead instead of looking over to the other screen, which can be retracted if needs be. Material quality in the cabin is typical Audi – everything feels plush and luxurious, yet durable enough to stand the test of time. Space is ample, too, at least in the five-door Sportback model tested here.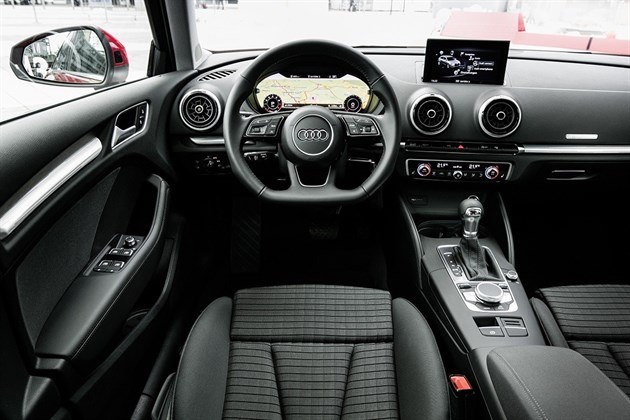 Audi has obviously considered rear seat passengers – the back row is comfortable and spacious enough for adults, even on a long journey. Children will be more than at home, plus the same attention to detail and quality seen up front is apparent in the back of the car, meaning sticky fingers and kicking little feet shouldn't cause any lasting damage.  
The boot is spacious enough for family needs at 320 litres, plus it's easy to access with a wide opening and no load lip. Folding the rear seats frees up a maximum of 1220 litres and the seat backs fold flush with the boot floor, making it easy to slide long, heavy objects in and out without snagging them. There's also a second layer under the boot floor for keeping small objects out of sight.
New as part of the mid-life refresh are Matrix LED headlights. They are another optional extra, but are very impressive, adjusting to weather and road conditions to maximise the amount of illumination without glaring other road users. There are also scrolling LED indicators which add nothing practical but look good. Audi says the LED units are designed to last as long as the vehicle without any bulb changes.
It might be a fairly small car by Audi standards but the A3 Sportback feels every bit as well-finished and refined as bigger models and, while it costs a little more than something like a Ford Focus or Vauxhall Astra, it's easy to see where the extra money goes. In fact it's easy to recommend the A3 Sportback, especially with the new entry-level 1.0-litre engine under the bonnet.