Audi A1 Citycarver 30 TFSI 2020 Road Test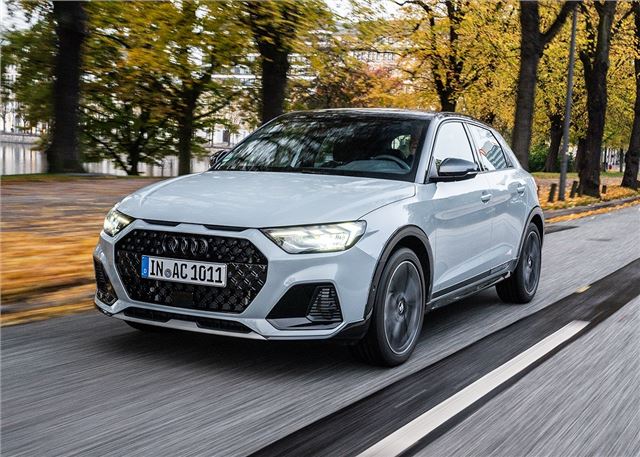 Trying to decide which small car to buy? Can't choose between a hatchback or a crossover? The new 2020 Audi A1 Citycarver is here to give you the best of both worlds - albeit it at a price that few will be able to justify. 
To be fair to Audi, this is a simple and profitable idea. Eight out of 10 of the best-selling cars in the UK are either a small hatch or a compact crossover; wouldn't it be great if you could combine the size and running costs of a small car with the rugged looks of an off-roader? That's where the Audi A1 Citycarver is meant to come into play.
Borrowing styling cues from Audi's Q-car range, the A1 Citycarver cuts a purposeful shape on the road with its huge matt black octagonal grille, 17-inch wheels, 50mm increase in ground clearance and plastic bodywork cladding giving a real off-roader feel to this otherwise small hatchback. 
Thing is, when you climb into the A1 Citycarver, you quickly realise this is little more than a rugged exterior styling exercise. The cabin of the Citycarver, for example, is pretty much unchanged from the A1 Sportback. And like the standard car the cabin is a bit of a let-down.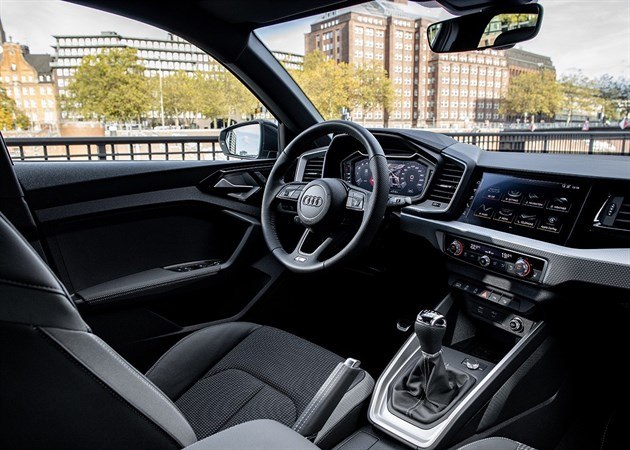 Indeed, you don't have to look very far to find the many hard plastics that have been carried over from the A1's sister car, the SEAT Ibiza. Admittedly, there is room for four adults and a useful 335-litre boot, but the interior feels notably more cramped than the Ibiza with the thicker seat bolsters cutting legroom for passengers in the rear and the chunky dashboard and wide centre console making the front a snug fit.  
The 50mm boost in ride height does make it easier to get in and out of the A1. It also provides a notable improvement in visibility for the driver, with the higher seating position making it easier to see past the car in front on the motorway or peer over pedestrians when trying to spot oncoming traffic at a busy urban junction.
The ride quality is good too, with the higher and stiffer suspension setting doing an excellent job of supressing body travel over pot holes, drain covers and speed humps. It's still on the firm side of comfortable, but compared to the standard A1 on 16-inch wheels we'd say the A1 Citycarver a far more comfortable and composed car to travel in. 
Buyers get the choice of two petrol engines, the 1.0 TFSI or 1.5 TFSI, with our test car being the 1.0-litre unit. The three-cylinder turbocharged TFSI is one of the best small engines on sale today and brilliant for both short runs around town and long distance cruising on the motorway.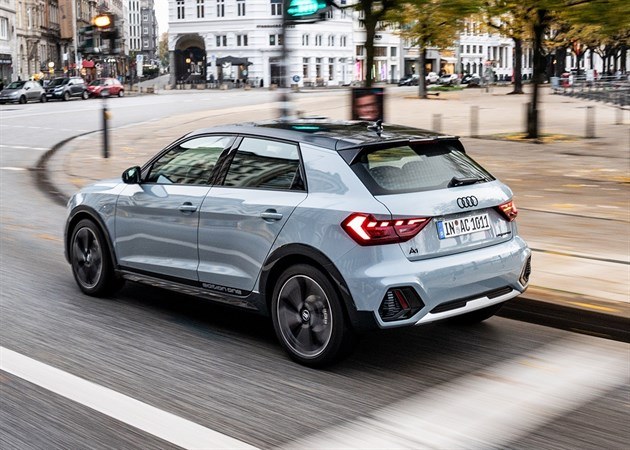 The 1.0 TFSI produces 116PS and packs lots of low-gear pull, with a sprightly 200Nm of torque between 2000-3500rpm - which is perfect for overtaking slow moving vehicles or quietly motoring along at 70mph. Most buyers will stick with the standard fit six-speed manual transmission, but a seven-speed dual-clutch S tronic automatic is also offered. Advertised fuel economy for the manual is 46.3 - 45.6mpg, while the auto officially provides 43.5 - 44.1mpg. Both sets of economy figures are weighted against the new WLTP standard, but a long way short of the advertised 58mpg you get with the standard A1. 
There are no fancy traction control settings or four-wheel drive for serious off-roading - Audi is open about the fact that the Citycarver is - as the name implies - designed for the city, but the front-wheel drive set-up has plenty of grip and should prove competent for rough and rural roads when armed with a good set of winter tyres. 
Smartly styled, easy to drive and comfortable, the A1 Citycarver makes a strong case for itself. But its case ultimately stalls when you look at the price. The 30 TFSI on test here, for example, starts at £22,040 and increases to £23,508 for the S tronic automatic. That's a significant outlay that will easily buy a mid-spec Volkswagen T-Roc 1.0 TSI or a range-topping version of Ford Fiesta Active 1.0 EcoBoost - we are not sure we could look past either car in favour of the Audi. 
It could be argued that most Audi A1 Citycarver buyers will choose it on looks and style alone, and we'd agree when they say it's one of the smartest small cars on sale today. But as a value proposition, there are much better ways to spend £22,000.
The Audi A1 Citycarver is on sale now