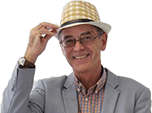 Alfa Romeo 159 2006 Road Test
Sat, 18 Feb 2006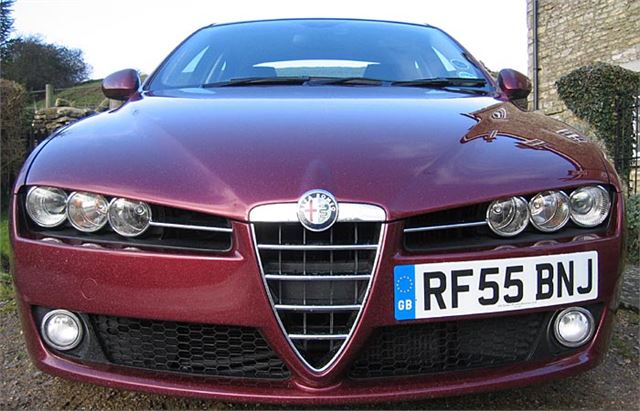 There's no doubt it's a looker. Just like the Alfa 156 put the E46 BMW 3-Series in the shade, the 159 does the same to the E90. But the Alfa 159 is styled by the master, Giorgetto Giugiaro, not Walter d'Silva who left and went to SEAT.
All through my life my blood has been stirred by Giugiaro designs, starting with the 105 Series Giulia GT when he worked for Bertone. Whether the 159 quite does it in the same way as d'Silva's 156 is a vexed question. It's certainly a far more beautiful sight to open your garage doors to than an E90 3-Series.

But would you rather have one than an E90?

That's something Alfa is not banking on. They will only import 3,500 in 2006, less than 5% of E90 3-Series likely to be sold. So, like 'The Man Who Loved Women' (in the movie he drove a Giulia Ti), if you go for an Alfa 159 you'll be ostracised by many, but admired by a significant few.

Will you enjoy the car as much as the attention?

They only had diesels on the day I drove. So I was denied the tactile and aural pleasure of the four wheel drive 260PS 3.2 V6. Instead I had to make do with a 200PS 2.4 diesel. I'll write that again. A 200PS 2.4 diesel. If anyone thought Alfa Romeo diesel was an oxymoron, then this will definitely dissuade them.

We set off together tramlining madly down a wet and muddy lane. Partly because the brake discs were a bit wet and partly because the 235/45 ZR 18 tyres were set up to bite as hard as they could rather than offer limo-like comfort. Happily, the brakes soon developed plenty of bite too. Which they really needed to because this diesel pulls like a steam train.

There's none of that horrible, sudden turbo surge. You just get power, then more power, in a steady stream, right up to around 4,800rpm. Not too shabby.

The solid, vice-free, neat changing 6-speed transmission gives you a gear to exploit every kW and Nm the engine develops. 6th pulls very nearly 40mph per 1,000rpm. And those front tyres keep on gripping like they've got claws. This is partly down to the improved "high double wishbone" front suspension and new multi-link rear suspension. And partly the way Alfa sets its cars up, with more toe-out than average.

There's a further penalty to those low profile tyres, though. Quite a lot of road roar. At the low revs you drive a high geared diesel it's the only sound you hear, and that is bound to bother some people.

Another criticism is the very thick B pillar that at my driving position meant I had very little side vision, especially pulling out of oblique junctions. There are side mirrors, though, conforming to the new EU legislation and giving an excellent view along the flanks.
At the half-way point I moved down to the 150PS 1.9 diesel.

Essentially the same engine as found under the bonnets of SAAB 9-3s, Vectras and Astras. This one was on 225/50 ZR 17s, so not quite as grippy at the front, but with better ride and less road noise. Gearing wasn't as high either. More like 35mph per 1,000rpm in 6th.

Again, it's a very well balanced, sporty car. You don't feel you're in a poor relation to the 2.4. It looks, goes and handles very well indeed. It's easy to get comfortable. The gearshift is nice and tight. Performance comes in a linear manner instead of a sudden rush. And two small bonuses are that with 159g/km CO2 it qualifies for £135pa VED and sensible BIK tax. If you had to pick a company car in which to do 40k miles a year it deserves a place along with the A4s, 3-Series, 9-3s, Jettas and Passats. And the looks will get you plenty of admiring glances.

There was no chance to drive the 4-cylinder petrol cars on this launch, and no 3.2 V6s at all. That car promises to be a very worthy leader of the pack, boasting 260bhp (without a turbo) and Torsen centre diff four-wheel drive with a 57% rear wheel bias.

But the range seller will inevitably be the 150bhp 1.9JTD. An Alfa Romeo diesel that isn't sacrilege because it still has that Alfa magic.

Alfa 159 Sportwagon

The separate launch of the Sportwagon gave a chance to drive the 3.2 JTS V6 Q4 and get re-acquainted with the 1.9JTD.

Round the back it's a deep-booted high sill wagon; more like a hatchback than an estate. But there is plenty of room in the back with useful size cubbies and two fold down panels behind the rear wheels that either provide storage space behind or provide the width to take golf clubs. Boot volume is actually 445 litres, 10% more than the saloon and 24% more than the 156 Sportwagon. There is also a bit more headroom in the back seat, especially for the centre rear passenger.
The rest is as the 159 saloon. Same engines. Same dashboard. Same controls.

First out we tried the chain cam 3.2 JTS Q4, the 159 a lot of people have been waiting for. 90% of its 290Nm torque is under your foot from 1,800rpm to 6,250rpm with the limiter cutting in at 7,250rpm. First disappointment was what the engine looked like on lifting the bonnet. No delicious induction tubes, just a rough casting. No beautiful alloy cam covers. Just a plastic fake cam cover with fake Allen screws. We had been told that though the block came from GM, the rest of the engine was pure Alfa.

Gearing is a bit odd. First gives just over 30mph and is over very quickly, like the original Mondeo ST200. Second then gives 70, so there's big gap between the two and no chance of ignoring the low first to start in second. Third, fourth, fifth and sixth are then closely spaced with 6th giving 27.5mph per 1,000rpm. Sure you can pick up a lot of speed very quickly, but not like an old Alfa V6 and it certainly doesn't sound like one.

The four wheel drive Torsen centre diff system is supposed to bias to the back 57/43 giving immediate response with slight oversteer at the limit. The torque split is 78 rear to 28 front on acceleration and the opposite on lift-off. Ours didn't give that impression. Yet on roundabouts it's very difficult to kill the understeer. You go in and try to power out, but you don't fee the transition to rear bias, then the harder you press the more understeer you get. There is obviously a technique to driving this car that I didn't learn in the 25 miles or so I spent behind the wheel.

After that it was back into a 150PS 1.9 JTDm Sportwagon, with the ASR turned off. Sixty joyous miles and the best drive I've had this year. As I wrote before, this car may be a diesel but it's a pure Alfa (Alfa did, in fact, invent the common rail diesel). The high sill at the back keeps the body nice and rigid. Front end bite is exactly right, steering feel is excellent, the chassis is totally trustworthy and even the ride is comfortable. It simply feels like exactly the right car.

This was confirmed by the fuel consumption. 34.2mpg, knocking on a fair bit, compared to 15.4mpg from the 3.2 Q4. End of story.