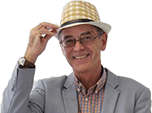 Drivers must consider many factors when buying a car, so simply comparing showroom prices can be deceiving. The Renault ZOE is very keenly priced at £15,043 for a Dynamique Intens model and, when compared to a petrol-powered rival such as the £14,115 Vauxhall Corsa 1.2i SXI 16v five-door, there is less than £1000 difference.
For some, that might be an advantage for the Corsa, but when you tally up running expenses, the ZOE emerges as the running costs champion. For starters, there's no Vehicle Excise Duty, better known as road tax, to pay for the electric Renault whereas the Vauxhall will set you back £110 per year.
Then there's the cost of fuel which, over 10,000 miles, requires £1623 to fill up the Corsa according to HonestJohn's Real MPG figures that show true fuel consumption. The ZOE will cost £1376 to cover the same distance including battery leasing.
For anyone paying London's Congestion Charge on a daily basis, the ZOE soon becomes the only choice thanks to being exempt from the charge. This means it saves its driver £2306 per year over the Corsa and balances out its initially higher list price in only 146 days of ownership. And you have the pleasure of driving a Renault ZOE.