Christmas Gift Guide 2017: Top 10 Gifts for £25-£50
If you have £25-£50 to spend on gifts for your car-enthused loved-one, then there is huge choice, with plenty of useful and desirable gadgets, tools, collectibles and games within budget. We've picked out a cross-section of everything, from perfume to reproduction tax discs. Click here to see the rest of our 2017 guide.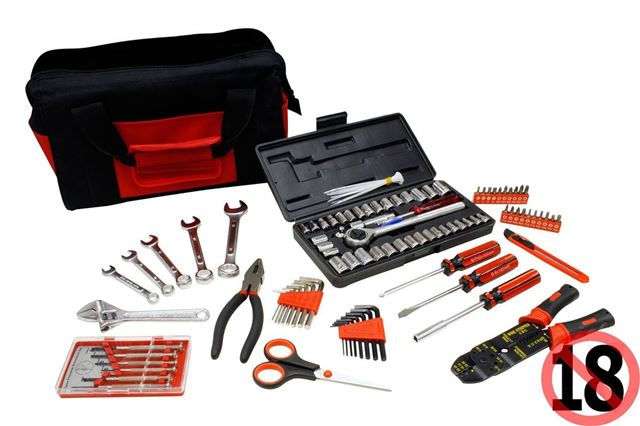 7


Phaze 95-piece tool kit - £50
Any budding mechanic will need a set of tools. Sure, this set from Halfords isn't exactly superb quality, but it comes with a selection of sockets, a ratchet, spanners, screwdrivers, wire strippers and alan keys, all in a handy bag – so it'll get most simple jobs done.
Sockets and alan keys are in both metric and imperial sizes too, so even if you're working on an old classic you shouldn't have too much trouble. Obviously, you have to pay more for really good quality, and some jobs require specific and pricey tools, but this is a good starter set. 
Comments