Christmas Gift Guide 2017: Top 10 Gifts for £25-£50
If you have £25-£50 to spend on gifts for your car-enthused loved-one, then there is huge choice, with plenty of useful and desirable gadgets, tools, collectibles and games within budget. We've picked out a cross-section of everything, from perfume to reproduction tax discs. Click here to see the rest of our 2017 guide.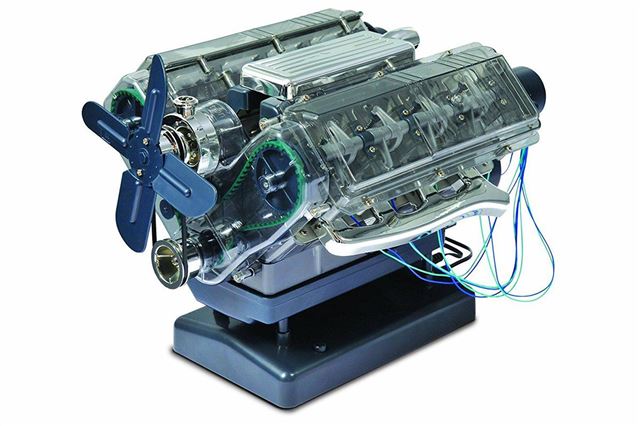 4


Haynes build-your-own V8 - £50
This motorised model shows exactly how a V8 engine works, right down to the cam belts, valves and ignition. And what's more – you get to build it. It's not exactly a simple, child-friendly kit, but for teens and adults it's sure to provide a few hours of fun.
Once it's build it looks great too, and makes a great display item for a shelf or desk. If a V8 isn't your cup of tea, Haynes also makes an inline four version, along with a two-spool turbofan jet engine. Both of those models are slightly cheaper than the V8 too. 
Comments