Christmas Gift Guide: Top 50 gifts for petrolheads
Every year we come up with a rundown of 50 gifts to suit petrolheads of all ages, with prices to suit all budgets. We've got ideas from £1.90 up to £12,500, with everything from video games to sweets and from books to driving experiences.
If you're on a tight budget, we also have 10 gift idea for less than £20 – or if you have no budget limitations at all there's a list of 10 dream gifts for petrolheads. We're also running a huge competition over advent, with a prize for every single day from December 1 to 24 – with one lucky winner taking the whole bundle.
Click here to find out more about our competition.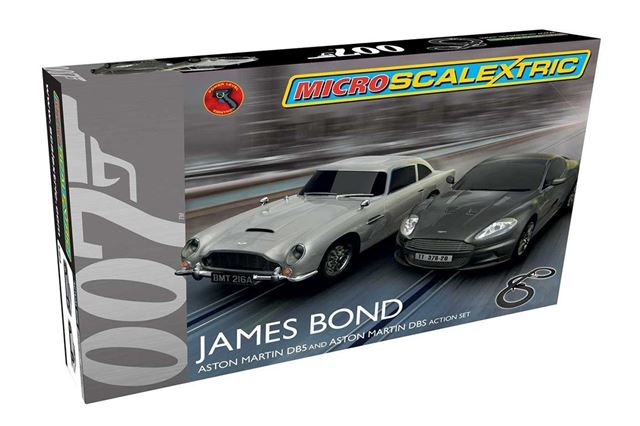 39


Micro Scalextric James Bond - £45
Scalextric is a British institution, like tea – but it's also incredibly bulky and annoying. So it's good that minds behind it decided to shrink it down to tabletop size. The models aren't as detailed, of course, but it's cheaper, easier to set up and easier to store than a full-sized set.
That's especially good news for children who already have a full toy cupboard or a small bedroom. And it's good news for adults who just want something to mess around with on their office desk when they're supposed to be working.
Comments