Christmas Gift Guide: Top 50 gifts for petrolheads
Every year we come up with a rundown of 50 gifts to suit petrolheads of all ages, with prices to suit all budgets. We've got ideas from £1.90 up to £12,500, with everything from video games to sweets and from books to driving experiences.
If you're on a tight budget, we also have 10 gift idea for less than £20 – or if you have no budget limitations at all there's a list of 10 dream gifts for petrolheads. We're also running a huge competition over advent, with a prize for every single day from December 1 to 24 – with one lucky winner taking the whole bundle.
Click here to find out more about our competition.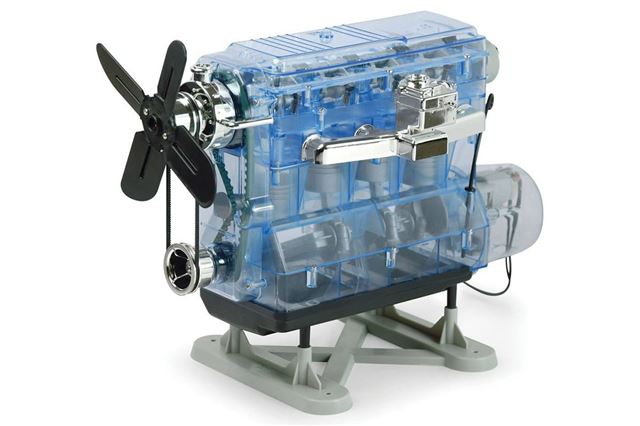 4


Haynes model internal combustion engine - £30
A perennial favourite in our Christmas Gift Guide, this model is perfect for children or adults. It's a relatively easy kit to build within an hour or so and it will give budding car lovers (or seasoned petrol heads) a better understanding of how engines work.
Once it's built, batteries can be installed which make the engine rotate, demonstrating how the valves, spark plugs and pistons operate. It's also a nice, sturdy model, so it makes a great thing to display for an office desk or a workshop reception.
Comments