Christmas Gift Guide: Top 50 gifts for petrolheads
Every year we come up with a rundown of 50 gifts to suit petrolheads of all ages, with prices to suit all budgets. We've got ideas from £1.90 up to £12,500, with everything from video games to sweets and from books to driving experiences.
If you're on a tight budget, we also have 10 gift idea for less than £20 – or if you have no budget limitations at all there's a list of 10 dream gifts for petrolheads. We're also running a huge competition over advent, with a prize for every single day from December 1 to 24 – with one lucky winner taking the whole bundle.
Click here to find out more about our competition.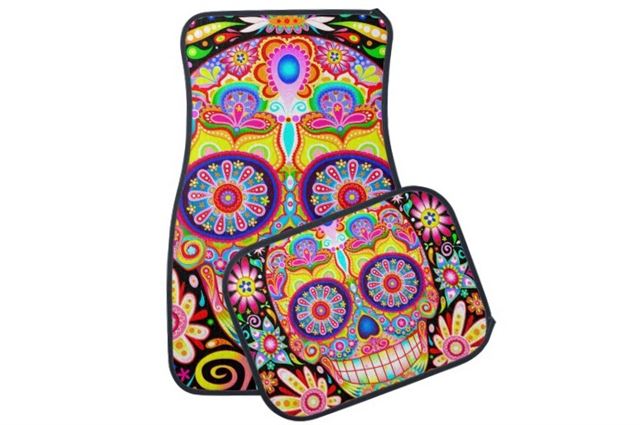 30


Custom tailored car mats – from £22.20
Some drivers like stickers, others like ornaments – but not many will consider getting custom-made car mats. Zazzle lets buyers choose a custom image and message to be printed on either individual mats or a full set of four. Various background colours can be chosen too.
For those who are less creative there are dozens of designs already programmed in, too, ranging from subtle images of space and stars to rather louder pictures like the Day of the Dead one pictured. Or cats. Or hens. Or Batman. Whatever you fancy, really.
Comments