Christmas Gift Guide: Top 50 gifts for petrolheads
Every year we come up with a rundown of 50 gifts to suit petrolheads of all ages, with prices to suit all budgets. We've got ideas from £1.90 up to £12,500, with everything from video games to sweets and from books to driving experiences.
If you're on a tight budget, we also have 10 gift idea for less than £20 – or if you have no budget limitations at all there's a list of 10 dream gifts for petrolheads. We're also running a huge competition over advent, with a prize for every single day from December 1 to 24 – with one lucky winner taking the whole bundle.
Click here to find out more about our competition.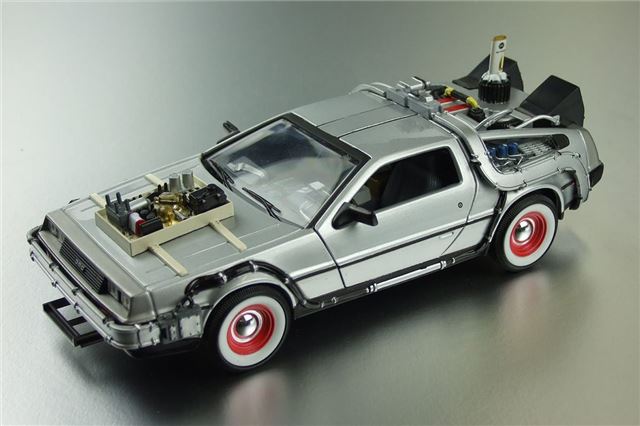 25


Welly DeLorean model – £15
There are loads of scale models of everyone's favourite film car – the DeLorean from Back to the Future – but they're typically quite expensive. Fortunately, Welly makes affordable, but still well-made and detailed models in 1:24 scale.
There are three versions – one for each of the films – and there's also a box set of all three available for about £50-£60. The pictured model is from the third film, but at around £15, the model of the car as seen in the original film is the cheapest. It even comes with the attachment for (spoilers, almost literally) hooking up to the clock tower to get back to the future.
Comments