Christmas Gift Guide: Top 50 gifts for petrolheads 2015
Every year we spend hours trawling the web look for some of the best gifts for car enthusiasts. We've found something to suit all budgets, from simple, cheap stocking fillers through to expensive gifts most people can only dream of. Click through our gallery below to see the top 50, or visit our Christmas homepage here.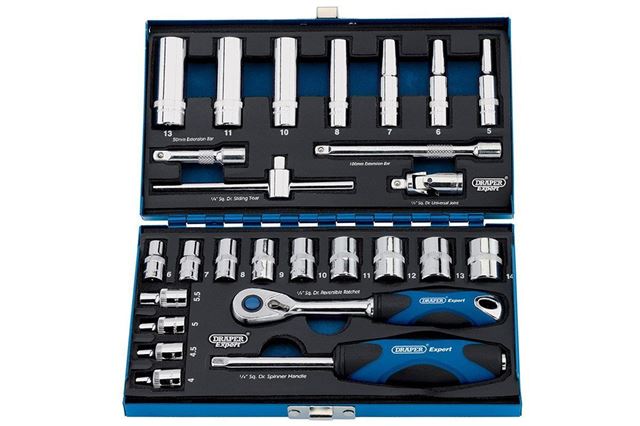 46


Draper Expert ¼" socket set – around £35
Every home mechanic needs a socket set and a ratchet, perhaps more than any other set of tools. This Draper kit includes shallow sockets from 4mm to 14mm and deep sockets in 5mm, 6mm, 7mm, 8mm, 10mm, 11mm and 13mm. There are also two extension bars, plus a sliding tee bar, a spinner handle and a universal joint.
Obviously a socket set won't provide a home mechanic with everything that's needed for car care – screwdrivers, electrical crimpers, pliers, breaker bars, jacks and all manner of other tools will come in handy, but this socket set should provide the basics for more simple tasks.
Comments