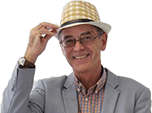 Top 50 Christmas Gifts 2014
We bring you the run down of the 50 best Christmas gift ideas. We've got everything from track experiences to scale models and from handy tools to a V12 coffee machine. We've even picked some favourites and bundled them up for a prize. Click through our gallery for our 2014 Christmas gift picks.
You can also visit our gift guide homepage here. 
9


Supertooth hands-free
Speccing a built-in Bluetooth system when ordering a car is always the best solution, but it's also often expensive – and it's not much good for used car buyers who have to make do with whatever the previous owner picked out. There's plenty of aftermarket choice, of course.
Among the more popular systems is this Supertooth, which is universal and easy to set up. It's not the most high-tech or expensive system, but for those who need Bluetooth in an older car it's ideal – and it works with more or less any modern phone.
Comments