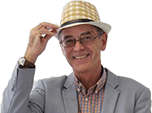 Volkswagen Passat Estate (2015 on)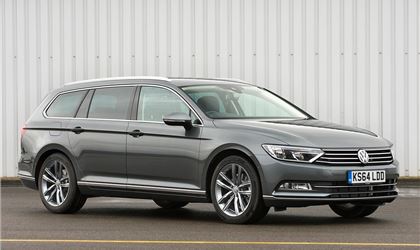 1.5 Evo TSI 150ps 7speed GT DSG 5dr
reviewed by MATTHEW MARLOW on 17 September 2019
5
Tax/Insurance/Warranty costs
4
Cost of maintenance and repairs
4
Experience at the dealership
4
How you rate the manufacturer
A recent upgrade from Golf to Passat - Huge difference
Recently completed "part ex" of our 64 diesel golf estate SE (attempted private sell, seems no-one wants Euro 5 diesel anymore) and opted for the 1.5 petrol, GT. I had a lot of love for the golf estate 2.0 TDI but sold due to general diesel trend of deflation on car value.

To say I was nervous about purchasing a bigger car & smaller petrol engine would be more than accurate and I must admit my blood pressure nearly hit the roof when I saw the initial MPG on the car dashboard (I drove 300 miles to pick up new car so was kind of stuck if I didn't want it, train home and no new car?). However, after a few weeks of owning I can get a respectable 55MPG on motorway if I drive very sensibly (still 70 MPH) the clever 2 cylinder turn off helps MPG when cruising at a set speed & can just get 40MPG (+) local, if I try. These figures can go down to 42MPG on motorway and 32MPG local if I decide to boot it more so being calm with the car really pays off. Aircon sucks the MPG more than I ever noticed in the older diesel too but then again in England I only need it 4 months of the year. I am happy with the 1.5 TSi but I do miss the more powerful 2.0 TDi and the higher MPG. However, diesel (especially older models) are not for everybody and I think I made a mistake buying my old car.

This car drives very smoothly whilst my old car really felt the corners sometimes not in a good way. However, this is not a fast car. The 150BHP is enough to get you out of trouble if needed but don't expect to wow any other drivers & choose your overtaking wisely, especially in 6th and 7th gear. Comfort over speed in this case.

The GT model is beyond comfortable and the noise differences took me aback. It is so quiet local or motorway. The boot, enormous. The room in the back, superb. I know its a gimmick but I also love the sunroof, LED dashboard and other small things that just make the car unique.

Overall, I recommend the GT line as it is cheaper than the R line but still get 18" alloys and a spare (full size) tyre. digital dashboard (which you don't get in models below) and sunroof. The SE just looks too "business man", the GT injects more personality.
reviewed by John Thomsom on 3 July 2019
reviewed by Anonymous on 7 May 2019
reviewed by DerekP on 7 April 2019
reviewed by Anonymous on 6 August 2018
reviewed by Mike Pinches on 3 August 2017
reviewed by Evily on 10 September 2015
Write your review
About this car
| | |
| --- | --- |
| Price | £23,795–£42,850 |
| Road Tax | A–G |
| MPG | 44.1–156.9 mpg |
| Real MPG | 75.2% |
Just reviewed...