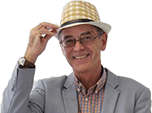 Renault Laguna (2001 - 2007)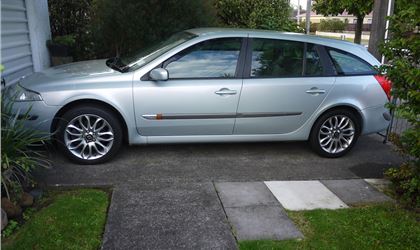 Privilege 3.0 Estate
reviewed by Lihpkralc on 15 May 2019
2
Tax/Insurance/Warranty costs
2
Cost of maintenance and repairs
4
Experience at the dealership
4
How you rate the manufacturer
Easier to own as it gets older
I reviewed this car a few years ago and thought I might provide an update as a few things have evolved since my original review.
In addition to servicing regularly I have replaced front and rear discs, Master cylinder, brake pads of course, and have had an ABS unit fail twice (used second hand ABS pumps) so not too dramatically expensive although because of this my local European car workshop now seems to be more familiar with the Renault Clip diagnostic system because of me...( not many Renaults in my town ) and the last time he said that he likes the Renault diagnostics more so then most other Euro brands that he deals with so I feel a bit better about ownership...was hard to find thou identification of ABS module...was in steering position sensor area in software...something to be aware of....
Have found also that the software seems to be for left hand drive as the Passenger side seat connectors in the OBD software for the airbags seems to be driver side?? and driver side airbag seems to be passenger...One of my Renault mechanics that I have known for years said that he has come across that as well once or twice......
Petrol consumption seems to be approx 25 MPG using manual calculation around town and 30 - 34 on a trip again manually calculated which is pretty good for this size of engine and not much less then some 2 litre turbo diesels..
Best thing I have done is getting the Tyre pressure sensors disabled...a real pain in the butt as the batteries were all getting old...
Have replaced most of the rubber bushes in the front and rear suspension...easy to do with a couple of special tools and You Tube tutorials....
I replaced the front struts as bought a brand new set of Gas struts for a great price...ride became a bit hard in town but perfect on the open road and definitely felt as if it handled better...but decided to go back to the original oil struts to preserve the ride quality around town...I have worked out after 2006 models had gas struts and the earlier models have hydraulic.
Overall ownership has been great and I have always liked the light interior. No real problems over the ownership of the last 5 - 6 years.
Next car will be another Renault wagon...the big problem is finding someone to sell this one onto when it comes time...a bit hard to sell when old even if its a perfect example....but a potential bargain to someone...
New Alloy wheels in the new picture as these are from a more modern Volvo S50 and are each 4.5 kg lighter then the old Volvo ones plus look a little more fresh...
reviewed by Lihpkralc on 26 August 2015
reviewed by steveFNC on 28 August 2014
reviewed by jaytei on 29 October 2012
reviewed by Keith in the cave on 27 July 2011
reviewed by Bluepiper1 on 12 February 2011
reviewed by Dave Pygg on 29 December 2010
reviewed by Dave Pygg on 29 December 2010
Write your review
About this car
| | |
| --- | --- |
| Price | £16,425–£25,095 |
| Road Tax | G–K |
| MPG | 30.2–48.7 mpg |
| Real MPG | 95.4% |
Just reviewed...