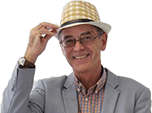 Renault Espace (1997 - 2002)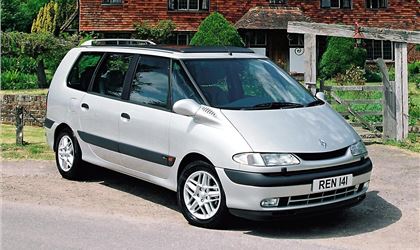 Grand Espace 2.0ltr Petrol 'The Race'
reviewed by Reggie75 on 5 March 2011
2
Tax/Insurance/Warranty costs
2
Cost of maintenance and repairs
5
How you rate the manufacturer
Good looking easy to maintain all rounder with loads of character, good performance and great value for money.
We've had several of the MkIII Espaces and having covered several hundred thousand miles have been pleased with all of them. Aside from the obvious benefits of practicality, they have great character and a 'hand built' quality (assembled by Matra to aviation standards). The visibility and comfort is unsurpassed. GRP/plastic bodywork means there's no problem with rust and a quick polish brings the paintwork up remarkably for a 10 year old vehicle.
We've always avoided diesel - which have reliability problems. With 2-3 passengers, 2.0 ltr petrol performance is surprisingly sprightly (unless there are 7 people + luggage on board when things get a bit sluggish). Economy is also quite fair with 23mpg round town and 33+ on a run. Cruising at 70'ish is extremely relaxed and in France 500 - 600 miles a day is easy and you don't feel tired afterwards. Apart from an alternator, we've never had any mechanical problems with any of the petrol models which are smooth and quiet. Parts are cheap and it's easy to do basic maintenance yourself because most things are easy to reach.
An underrated potential 'classic'. Where else can you get such style, practicality and comfort for around £3k? Buy one and see for yourself.
reviewed by wurzel.e.k on 14 February 2011
Write your review
About this car
Just reviewed...