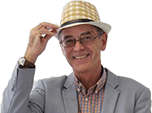 Mitsubishi Colt 3-door (2005 - 2008)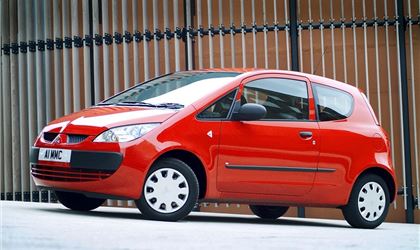 1.5 DI-D CZ3 3dr Hatchback
reviewed by Brent J on 15 April 2014
5
Tax/Insurance/Warranty costs
5
Cost of maintenance and repairs
4
Experience at the dealership
5
How you rate the manufacturer
Awsome! Practical, Economical, Reliable, Powerful, Easy and cheap to maintain! BARGAINS!!
I have owned my Colt for over 4 years and everytime I consider selling it I simply cannot justify it! This little car has captured a special place in my heart and is a very wise choice for anyone who wants any of the above which I will now explain.

Practical - The car inside feels big which is helped by the rear seats. I have no idea why Mitsubishi removed this feature from the later models but the rear seats are on a runner like the fronts seats so they can move forwards and backwards. I have two kids and I move the seats forward to give me both room in the boot for the pushchair and groceries and room for the kids too! When I take my friends out in it I move the seats back giving them loads of leg room and space! This is simply an awsome feature which in new models no longer exists!

Economical - I achieve around 50 to 55 mpg during my 10 mile trip to work and around town. On a run to Wales recently I achieved 82 mPG fully laden! But dont fear that this means the car is not powerful as the advertised power is 96 BHP..

Powerful - I know its only 95hp standard but seriously it dosnt feel it. The car is spritely and picks up well and handles well too. Ive added a K&N filter and recently had it remapped to 130 BHP with Yokohama tyres (which were dirt cheap) meaning its as quick (if not quicker) than the CZT without losing the MPG (the di-d has the Mercedes engine too). Mine is the CZ3 which has the bucket style leather seats which after nearly 60k miles still look brand new (seriously the leather is tight accross the seat and un-marked.. this shows the quality of the materials used by Mitsubishi).

Reliable - Ive owned numerous cars over the years, sports cars, MPV's, hot hatches and none have been as reliable as this Colt! I even had a Honda CRV which gave me 4 major problems in 18 months (that was also a diesel, an 07 model with 45k on the clock, oil leaks, fuel injector seals, clutch cylinder and clutch went!!). The only thing to ever go wrong on this car was the door lock on the drivers side.. the motor went during the extremely cold winter in 2011 which I can forgive it for as it was my fault really as I kept forcing the key open and closed (this is a common fault in winter.. top tip, once you open the door dont mess with it, heat up the interior and it will be fine and work again). All this without a DPF filter to go wrong on you too!

Easy to maintain - Ive changed the oil and filter, air filter, pollen filter and fuel filter. All can be done in less than an hour! They are all easy to access and change yourself meaning no expensive service costs! The parts themselves are dirt cheap too! Tax is cheap, insurance is dirt cheap as are consumables like tyres and brakes. A set of Brembo discs and pads are less than £100 and tyres are around £60 each (for Yokoham's).

Bargains.. this brings me on to my only negative point. As silly as this sounds I will explain.. as an owner who paid good money for mine when it was relitively new I am really disapointed that this little car (with all of the above facts and low mileage) has depreciated so badly especially as its Japanese and a well known make! As a new owner these are simply absolute bargains (but have become very rare as a result.. especially the CZ3 Di-d). I do not understand for the life of me why people would choose a fiesta or a corsa or any other small car for that matter over these!

In summary these are AWSOME LITTLE-BIG cars!
reviewed by jonmac on 4 November 2013
reviewed by carl_a on 12 August 2010
reviewed by jonmac2910 on 3 June 2010
Write your review
About this car
| | |
| --- | --- |
| Price | £7,394–£12,999 |
| Road Tax | D–G |
| MPG | 41.5–58.9 mpg |
| Real MPG | 93.7% |
Just reviewed...