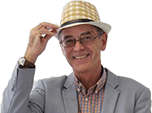 Mercedes-Benz E-Class (1995 - 2002)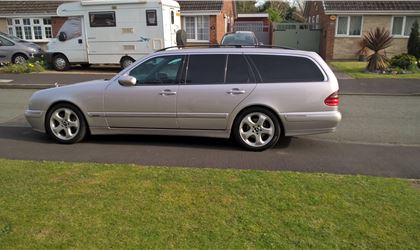 E320cdi Avantgarde estate
reviewed by rgt1973 on 24 November 2017
3
Tax/Insurance/Warranty costs
3
Cost of maintenance and repairs
4
Experience at the dealership
3
How you rate the manufacturer
Comfortable and quick.
Well the Peugeot is dead and this is the replacement. Paid £1000 for it and it seems ok. Thermostat was stuck open, common fault, so did that and fuel pipes which will break when you disturb them! Otherwise it's big and comfy. Fuel consumption is good for what it is. Got 42 mpg on a round trip from Burton-on-Trent to Mqacclesfield and wasn't driving slowly. A few issues to iron out but for a car with 196000 miles it's excellent.
Now 2 months in and having a few issues. Suspect an EGR problem and it refused to start the other night. Starting issue has vanished and had a full star diagnostic check done. Have chucked a can of Wynns egr cleaner through it and it is smoking less. Still, 196,000 miles and out ran a much newer BMW the other night! Has rust in places and look closely if you are buying! Wings, doors , spare wheel well, pretty much anywhere!
Job list keeps coming! Passed MOT with a couple of minor advisories. Have replaced the egr and inlet manifold and it was a hideous mess inside! Runs loads better now. Battery died today and I think the starter is on it's way too! Front shocks to do and rear suspension spheres also. Got it in at Swadlincote Diesel for a dodgy injector on Friday. It seems ridiculous to keep spending money on it but I like it. Rust is present but controllable at the moment.
I would recommend looking for a good one to test drive so you know how it should be. I would never have bought mine knowing it had its problems, but I would buy a good one.
Injectors turned out to be expensive! £1000! 1 cracked, 3 wrong for the car, 1 failed test and 1 was ok. 6 new injectors later and it's great. Front shocks and rear spheres done. Ebay is great for parts. It is a car you can work on yourself.
reviewed by bigshineybike on 1 November 2017
reviewed by DavidChing on 10 May 2016
reviewed by myname on 7 February 2014
reviewed by kevin neate on 1 December 2013
reviewed by tescodirect on 8 September 2011
reviewed by merc001 on 8 March 2011
reviewed by kevin neate on 12 December 2010
Write your review
About this car
Just reviewed...