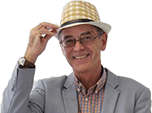 Chrysler Grand Voyager (2004 - 2008)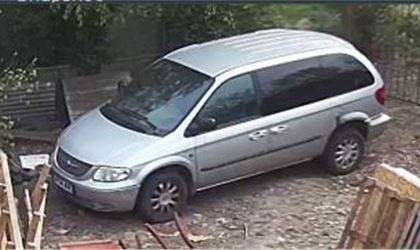 Voyager touring CRD
reviewed by Anonymous on 23 April 2019
4
Tax/Insurance/Warranty costs
4
Cost of maintenance and repairs
3
How you rate the manufacturer
Big thirsty 'Yank' which is built like a tank!
I have a love hate relationship with it. I *love* the sliding rear doors for the sake of my mastiff with a dislocated hip so he can do a straight hop in. I took all the rear seats out and it's flipping *huge*. Enough room for the mastiff plus several bales of hay. If I go to the feed mill I can get 500KG of animal feed in no trouble and she drives like I'm carrying sacks of feathers. She tows the horsebox with the pony in and you barely feel the weight. The driver's seat is sooooo comfy, like an armchair. I have a spinal curvature and this is by far the most comfy drive.
I *hate* the fact that I probably only get 25MPG on a good day, downhill, with a tail wind, BUT, in warm weather, she runs on veggie oil, which last year, cost only 89p a litre in the supermarket. In fact, she *likes* veggie oil. She does more MPG and runs smoother on it.
Sadly, at 15 years old, she needs regular repairs as things start to fail and in all honestly, I should get rid and replace her, but I haven't really found anything to replace her with that does everything she does so I'll keep paying for repairs.
I'll be the first to admit that owning a heavy, big, thirsty tank of a car isn't for your average motorist, but for someone with livestock, a limited budget , who needs plenty of space, the ability to tow it's worth considering.With all the seats out, you can *easily* fit 10 bales of hay in the back and *still* have space for a monthly supermarket shop!
I've never owned an American vehicle before, tend to prefer Peugeot or Citroen diesels, and I've found it impossible, as a little old lady, to do the servicing myself. The fuel filter seems to be situated somewhere deep in the bowels of the engine, requiring more mechanical skill to replace, than I am able to do.
Would I buy another? Possibly. Would I replace her with a Peugeot 807? In a heartbeat.
Hence, a love hate relationship.
reviewed by Jonathan Pickard on 9 June 2018
reviewed by phatboyroy on 24 October 2011
reviewed by pjtaxis on 27 February 2011
reviewed by the general on 15 February 2011
reviewed by the voyager on 5 January 2011
reviewed by spannerhead on 3 November 2010
Write your review
About this car
| | |
| --- | --- |
| Price | £18,855–£33,625 |
| Road Tax | L |
| MPG | 23.2–36.7 mpg |
| Real MPG | 80.1% |
Just reviewed...