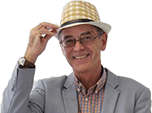 Chrysler PT Cruiser (2000 - 2008)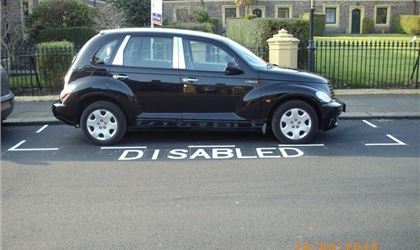 2.4 Classic Edition 5dr People Carrier
reviewed by David Bonner on 12 April 2018
3
Tax/Insurance/Warranty costs
5
Cost of maintenance and repairs
5
How you rate the manufacturer
Great retro looks bur with a modern power unit.
There are very, very few PT's seen around in the North East of England and when I did spot one the styling appealed to me. As a consequence, when I was making a change in Sept '13 and spotted "my" one on a dealers lot, I just had to go and give it the once over and have a drive.
The manual gearbox is a bit of a 'pudding stirrer', but something that you get used to and gear changes can be quite quick - but not slick.
If your heavy footed on the throttle, the fuel consumption around town can be in the 15mpg range, but sensible use gives me around 19/20mpg. On a recent 650 mile round trip with 90% motorways I achieved 39/40 mpg, never exceeding 70mph.
Some reviewers have remarked on "squeaks and rattles", I simply cannot agree. I think that the build quality (Mexico, May 2006, Mercedes Benz/Chrysler) is very good.
I have replaced all, yes all, of the front and rear suspension bushes changing from rubber to poly. Where there are no potholes ( ha ha) the car rides very smoothly and very quietly.
Over many years I have always parked 'in gear', but this turned out to be not a good idea with the PT. The rear Discs have a subsidery drum for the hand brake, aka BMW, and if the hand parking brake is not used it quickly siezes up. So now I do use the parking brake.
Now in it's 13 year and with almost 90k on the clock, the paintwork is exceptionally good, with no visible rust, the interior seat fabric is akin to that used on many Mercs, with the drivers seat showing little signs of wear. The car came new with over carpets and they can still clean up well.
The load space with the seats down is very good and I like the fact that you can remove the split rear seat units and then wheel them away, yes they have inbuilt wheels !
To sum up, if they were still making the PT today, I would buy another one, but with an automatic gearbox.
reviewed by Eureka on 7 December 2014
reviewed by Rexforth on 14 August 2013
reviewed by John ,Lincoln on 11 March 2012
reviewed by thom on 2 October 2011
Write your review
About this car
| | |
| --- | --- |
| Price | £12,995–£17,245 |
| Road Tax | I–K |
| MPG | 30.1–47.2 mpg |
| Real MPG | 82.9% |
Just reviewed...