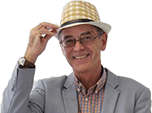 BMW 1 Series E81/E87 2004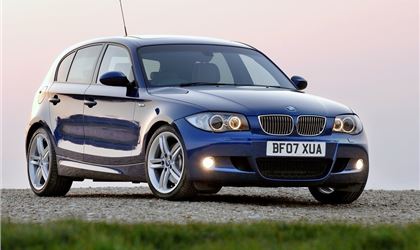 I20i ..170 bhp auto
reviewed by London drac on 17 October 2015
4
Tax/Insurance/Warranty costs
3
Cost of maintenance and repairs
3
Experience at the dealership
3
How you rate the manufacturer
Fast but flawed
Lovely to drive even if you are tall .Seats are quite body hugging but fully adjustable even for tilt.The car sits quite low on the ground so if you are suffering from arthritis doggy knees etc this car isn't for you.If you want a car that is compact and easy to park and you don't need to lug vast loads or lots of passengers its OK. Performance wise my auto is quite good acceleration is rapid and fuel economy good when the car is working as it should. I have had a thermostat problem resulting in the car running cool which had hammered the hitherto excellent fuel economy. The car has only done short journeys through its 30000 mile life which has lead to some reliability problems. The Cat has become partially blocked with resultant engine management lights coming on usually when the car is on tickover.A good run with petrol cleaner and use of superunleaded cures that problem but its made me a bit nervous as you never know when it's going to conk out .Having said that you turn the car off and re start it and it runs fine for a while. I'm having my electric thermostat replaced and touch wood have not experienced any fuel injector problems yet. The run flats take some getting used to but the ride isn't that harsh.Generally speaking build quality is good but there are annoying little things like the door and window rubbers sqeaking until the car is warmed up when the noise goes.I didn't expect that to be a feature on what is a quality car. The little rubber string that attches to the petrol filler gets brittle with age and basically breaks but that's a minor niggle. I've had blocked window washers due to the build up of bacteria in the washer bottle easily fixed if you don't mind dismantling the offside inner wing panels to get at the water reservoir.This car is awash with sensors that quite frankly go off if the car is operating outside its set parameters.Quite frankly it's a pain and you will get various warning lights come on at the slightest provocation. I have an OBD reader so can rest these easily but its still a pain to have them appear. There's no temperature gauge on this car so my defective thermostat problem only became manifest when my fuel consumption went up unexpectedly. It's a nice car to drive but not as reliable as say a Kia Ceed that my wife drives. Sometimes I would like to sacrifice performance for overall reliability so our Ceed wins but doesn't deliver the same driving thrills when all is working. I'm unlikely to buy another one because you just don't know when it's going to go into limp mode stall etc.A Lexus is 250 may be my next purchase,maybe not the most economical car but completely reliable, ...
reviewed by London drac on 17 October 2015
reviewed by 123dauto on 20 March 2015
reviewed by roywallis43 on 1 May 2014
reviewed by barnywig on 28 October 2013
reviewed by roywallis43 on 28 October 2013
reviewed by PJT578 on 22 April 2013
reviewed by beatlejuice2012 on 8 February 2013
reviewed by growlydog on 6 November 2012
reviewed by rodnick on 9 October 2012
reviewed by dvs on 12 September 2011
reviewed by hillwalker on 14 February 2011
reviewed by KayJay on 7 January 2011
reviewed by login on 8 June 2010
reviewed by sueredhed on 23 May 2010
Write your review
About this car
| | |
| --- | --- |
| Price | £16,785–£30,270 |
| Road Tax | C–K |
| MPG | 30.7–64.2 mpg |
| Real MPG | 81.9% |
Just reviewed...