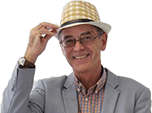 Our Cars: Volvo S60 D4 SE Nav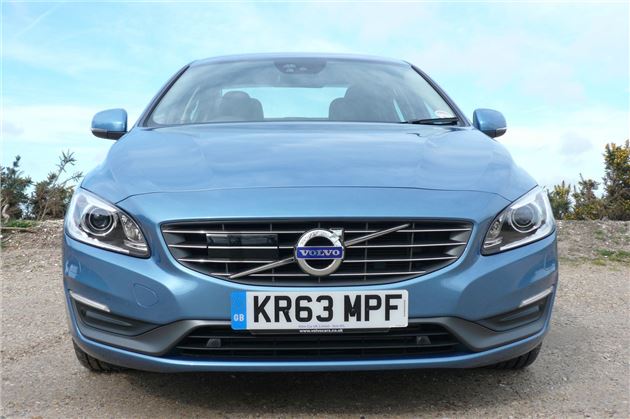 14 July 2014: Volvo S60 hits 8,500 miles
The Details
| | |
| --- | --- |
| Mileage | 8,464 |
| Claimed economy | 74.3mpg |
| Actual economy | 57.78mpg |
The S60 D4 has now reached 8,464 miles, most of it in my tenure, but earlier in the capable hands of 'Autocar' testers.
I'm still very happy with it, especially the cross-country performance and overtaking ability. The very precise way it meters its fuel makes it very smooth and quiet for a diesel while average mpg measured brim to brim is 57.78, including local running and some horrible traffic jams.
Way off the EC combined figure, but actually excellent for a car of this size, beaten only in my hands by the 63mpg of a BMW 320dED over 8,000 miles.
I finally got to grips with the DAB radio, so was able to listen to the Spanish Grand Prix on Radio 5 Live, followed by City's win, making  an entertaining drive back from Northumberland even when the roads weren't. Radio reception is extremely good either on FM or DAB, and no distortion even with the sound turned right up.
The collision avoidance system continues to go berserk occasionally, lighting up the dash area so brightly that I wonder if in some circumstances it could lead to a collision rather than avoid one. What seems to upset it most are left hand bends in narrow roads that temporarily put approaching vehicles at a right angle. And overtaking if I get too close to the car I'm passing.
The SE seats are excellent, accommodating me for up to six hours at a single sitting, leaving no trace of a twinge when I emerge. It helps that they are electric so the backrest and squab angles can be adjusted very slightly from time to time on a long run. Adaptive cruise control also lets the legs relax over long distances.
The power and torque delivery, the gearbox, the clutch and the sprung dual mass flywheel are all excellent. 3rd pulls from 15-70mph. The car pulls away from a standstill beautifully with no driveline shunt. There are no obstructions in any of the gearchanges. Block changing is very satisfying even from 6th to 3rd.
The adaptive cruise control works brilliantly, especially driving in Sunday motorway traffic where the 5mph drops or increments are very useful.
The boot divider flap is very useful in limiting the load area for big supermarket shops. All the bags can then prop each other up without rolling around and spilling their contents.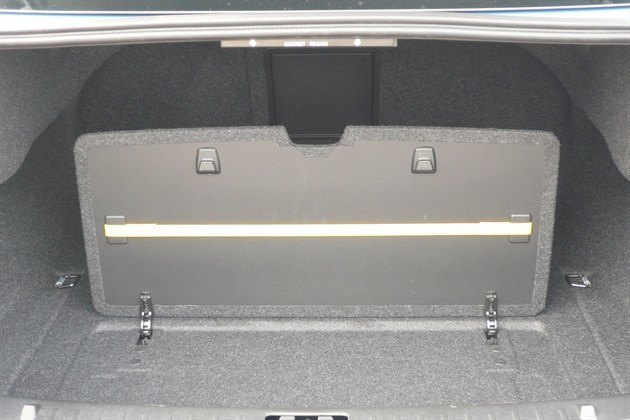 Irritations include the counter-intuitive controls. Every other car I've driven fitted with Bluetooth has a button with a telephone symbol on it to accept incoming calls. In the Volvo I'm expected to press a thumbwheel for ok and 'Exit' to end the call.
The satnav continues to fail to accept all 7-digit postcodes. It takes some, but not others, needing the street address to get you all the way there. And with neither touch screen nor joystick you have to fiddle with various different and illogical knobs and buttons to set it.
I finally got used to pushing the parking brake switch to engage it and pulling the switch to release when that doesn't happen automatically.
But the car continues to impress with its comfort, its smooth cruising ability, and the relative silence of its engine and tyres. In comparison, I couldn't believe the rattle and clatter coming from a brand new W205 Mercedes C200 1.6 diesel (the new one fitted with the Renault 1.6DCI engine, but with no underbonnet space for soundproofing).
The chassis also works better on the Volvo than either the 18" wheel and tyre set-up or the 16" wheels and tyres on the new Mercedes. Despite an occasional lack of feel to the steering, the Volvo grips and rides very well (though not as well as a Mazda 6 Skyactiv).
While I still think the Volvo is expensive, the BMW 320D is dearer and the Mercedes C-Class is even more.
So compared to them it's not overpriced. But the money Volvo asks still makes the Mazda 6 look like a bargain.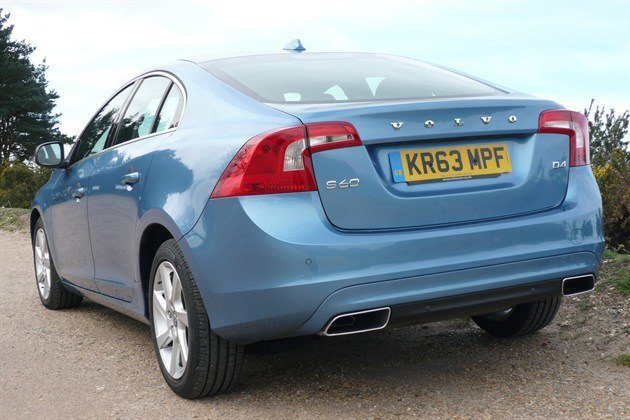 « Earlier: Volvo S60 D4 Another 1,700 Miles Later: Volvo S60 D4 Now Up to 61mpg »
Updates

With 9,961 miles under its wheels, the mpg of HJ's long-term Volvo S60 D4 is improving.

14 July 2014: Volvo S60 hits 8,500 miles
HJ puts 2,400 more miles on his long term Volvo and praises its smoothness and economy.

HJ puts another 1,700 miles onto his Volvo S60 D4 in three weeks and learns a lot more about the car.

HJ finds that while Volvo's new 181PS S60 D4 Drive-E doesn't quite deliver its ECDC 74.3mpg combined, it has managed a very respectable 60.26mpg over 937 miles.