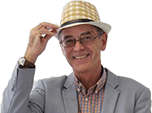 Our Cars: Volvo S60 D4 SE Nav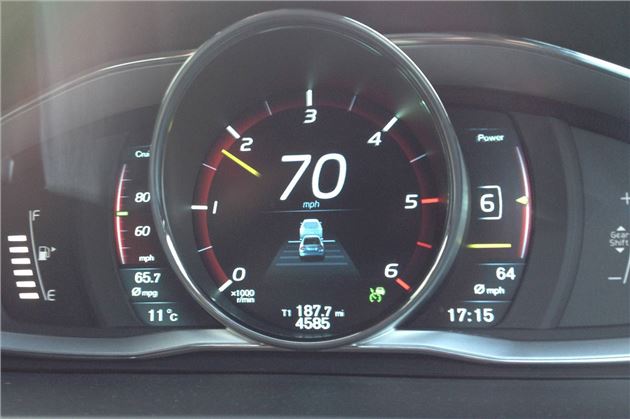 11 April 2014: Another 1,700 miles in the S60
The Details
| | |
| --- | --- |
| Mileage | 6,089 |
| Claimed economy | 74.3mpg |
| Actual economy | 59.2mpg |
I've now seen 65.7mpg from the Volvo S60 D4 on a 190-mile run up the M40 and M6 to Cheshire at an average speed of 64mph. But cross-country, in the hills, it drops considerably. Still, a brim to brim average of 59.22mpg over 2,671 miles is only 1mpg down on the first 937 miles, and that's very respectable for quite a big car with 181PS and 400Nm torque. Almost bang on the 'Autocar' touring figure.
I'm much happier with the 'Performance' dash layout that gives the speed digitally on a screen flanked by the rev counter. You can see in the photo that 70mph corresponds with just 1,750rpm.
The seats of the SE model I have are very comfortable, electrically adjustable with three memory positions for the driver, tiltable squab.
Significant distances, including 300 miles in a single sitting testify to that. Only the lumbar adjustment wheel is difficult to access, located between the seatback and the central storage bin.
It's very quiet for a diesel, you can feel the muscular 400Nm torque. It will run down to below 800rpm on the flat, but won't pull uphill in 6th below 1,000rpm (40mph). The engine, transmission and gear ratios are all very impressive.
Grip is good on the standard 215/50 R17 tyres. Handling is predictable. Only the steering could do with more feel. It isn't as wonderfully satisfying as the Mazda 6's was, and on the motorway you have to brace your arm against your knee to keep it straight.
Once you get your head around the counter-intuitive non-touch screen controls, the satnav is quite good, despite its English voice translating Oxford into 'Arksford' and Slough into 'Sloff'.
But its 7 digit UK postcode directory isn't complete. I live in a walkway and it covers that properly, but on a journey to Bath would not accept 'BA17'. A conversation with a colleague who had arrived in a LandRover Discovery 4 confirmed that was the same. But Jaguar seems no longer to fit the Volvo system because the touch screen in an F-Type S had found the Bath postcode. Similarly, in Leeds this week, the Volvo's system would not allow the last digit of the 'LS12 2EY' postcode. Obviously, a software update is required.
What does work is its system that redirects your from a chosen route to avoid a traffic jam. However, it's no substitute for using your brain. It took me on a diversion that avoided the usual blockage between J14 and J11 of the M25, but the diversion was just as solid.
The adaptive cruise control is quite good. Pressing the button increases speed in 5mph increments and as long as you have the system set to as close to the vehicle in front as it will allow, you can usually nip out into gaps to overtake. In very heavy rain it sensibly shuts itself down. But on two-way roads, the active safety camera system can suffer severe panic attacks when approaching something big on the other side of the road on a left hand bend. The whole dash lights up bright red and an alarm sounds as if you're in a submarine that has just been depth-charged. 
I had thought with some relief that the beautiful 'Power Blue' colour of the Volvo shrugged off the dirt, so I wouldn't have to wash it. Then the first Sahara sandstorm blew in. I cleaned the car, drove 300 miles north where they hadn't yet had a sandstorm, only to wake up in the morning to find the car covered in sand again.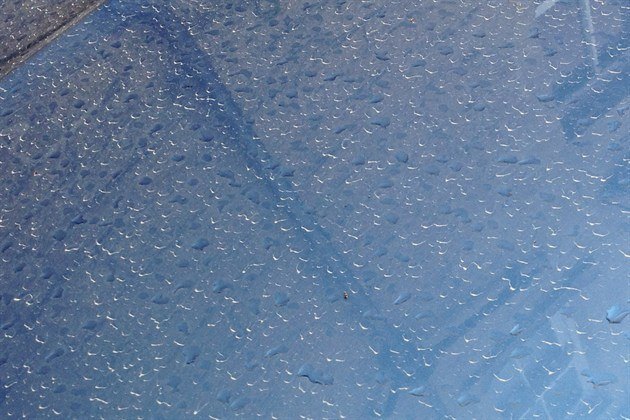 The list price of 'my' car was £29,395, including the satnav. But the extras dragged that up to £35,995. So what extras could I do without?
Not sure about 'Driver Support Pack' at £1,900. Or 'Winter Pack and Active Bending Lights' at £1,150. The 'Security Pack' costs £700. The metallic paint is probably worth £625, but, for me, the 'Power Driver's Seat' isn't worth £600. I wouldn't pay £550 for 'Volvo On Call' that is deactivated on my car anyway. 'Park Assist Pilot' is a self-parking system and I wouldn't pay £525 for that. They can keep the 'Heated Steering Wheel' at £200. But because I like a digital dash I'd have to have the 'Active TFT Display', even though I'd leave it permanently on the 'Performance' setting. So, if I've got my sums right, I've saved £5,625 on stuff I don't want and hauled the price back to £30,375.
That's about the same as a BMW 320dED with the same extras. But a whopping £6,000 more than a Mazda 6 Skyactiv 150D SE-L Nav manual that should give about the same fuel real life economy even though it isn't VED free. (Expect 10mpg less for the automatics.)
That's it for now. The miles are going to pile on for the next 5 weeks or so and with warmer spring temperatures I might see a mpg improvement.
Road Test and full description of D4 Driver-E engine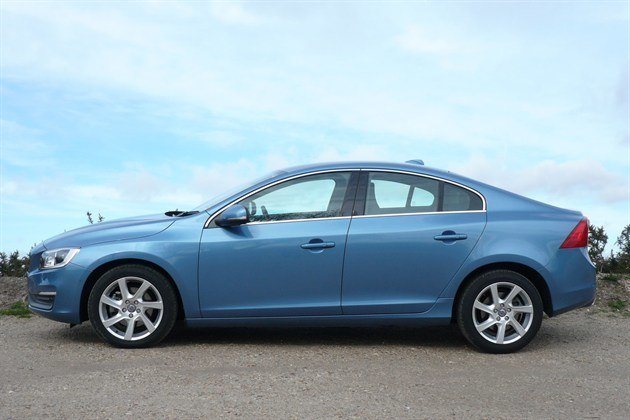 « Earlier: Volvo S60 D4 First 937 Miles Later: Volvo S60 D4 hits 8,500 miles »
Updates

With 9,961 miles under its wheels, the mpg of HJ's long-term Volvo S60 D4 is improving.

HJ puts 2,400 more miles on his long term Volvo and praises its smoothness and economy.

11 April 2014: Another 1,700 miles in the S60
HJ puts another 1,700 miles onto his Volvo S60 D4 in three weeks and learns a lot more about the car.

HJ finds that while Volvo's new 181PS S60 D4 Drive-E doesn't quite deliver its ECDC 74.3mpg combined, it has managed a very respectable 60.26mpg over 937 miles.