Our Cars: Volkswagen Tiguan Allspace 2.0 TDI 150 DSG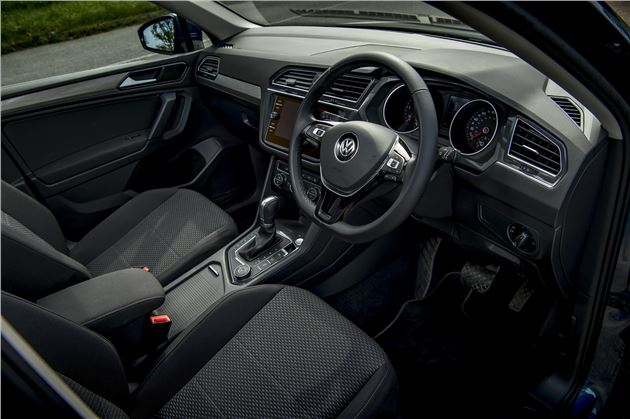 24 September 2018: The world's second best in-car infotainment system
The Details
| | |
| --- | --- |
| Current mileage | 5,511 |
| Claimed economy | 47.9mpg |
| Actual economy | 41.8mpg |
In-car infotainment systems are a big deal. I don't know what the stats are, because the SMMT doesn't have them, but my best guess is that 90 per cent of all new cars sold now have some sort of infotainment screen. Be it a touchscreen or, sigh, a rotary dial type system. 
When I worked at SEAT (have I mentioned that before, that I worked at SEAT?) we were launching the current Leon. One of the things that The Factory (our name for SEAT's Spanish HQ in Martorell) was keen to impress upon the motoring media was the part the company had played in developing the infotainment software, which would be used throughout the whole Volkswagen Group. 
To be honest it was a difficult sell for us, the SEAT PR department. How could we get all these hard nosed car journalists - who were only really interested in how the thing turned corners and how many Volkswagen Golf parts they could spot in the cabin - to be interested in the little screen in the dashboard?
Turns out we couldn't. Same went for the stereo upgrade, which was another thing that the chief engineer, a lanky German fella called Matthias Rabe, was keen for us to venerate to the world's media. I never told him this, but I think the main problem was, having developed this super-duper, sky high fidelity audio upgrade, they then decided to call it...SEAT Sound. FFS. That's product marketing 101: give the thing a good name, a vaguely aspirational one. Call it BANGMONSTER 8000, the NOIZE-XTENDER MAX... call it anything you like... but SEAT Sound? Its like calling the Mii 'SEAT Small Car'. 
I've gone off on one. Sorry.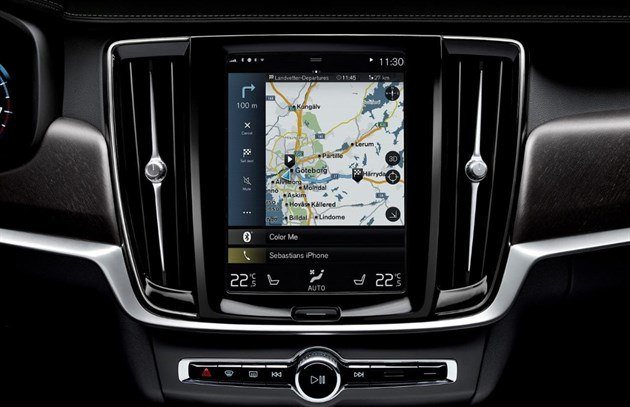 Volvo's touchscreen infotainment setup: world class. 
Anyways, for me, the SEAT-led infotainment system, basically developed at the start of this decade and still found in most lower-to-mid level VWG cars (like our Tiguan), is still world class in its clarity, intuitiveness and responsiveness. This not only makes it a simple pleasure to use, but safer too; as someone who uses myriad infotainment screens week-to-week, I can tell you for a fact that the worst ones are basically unsafe to use on the move.  
There's only one system that's surpassed it, in my opinion: Volvo's. The so-called Sensus touchscreen uses proprietary software that's actually enjoyable rather then just proficient, like it was designed by someone familiar with an iPad.
Hopefully in a few years time the bad ones will be few and far between, but for now only Volvo and VWG have infotainment setups that I'd actually recommend a car because of. If that seems far fetched, ask yourself how much time you actually spend engaging with the infotainment of your car compred to, say, ragging it around a B-road...? 
« Earlier: Remembering what we love about Big Volkswagen Later: The perfect Tiguan »
Updates

It's time to give back our Tiguan - we're replacing it with something that approaches family motoring a very, very different way...

Volkswagen has just announced yet another crossover SUV thing - and another reason not to buy this one?

Having run two very different Tiguans here at HJ, here's the one we reckon you should buy...

24 September 2018: The world's second best in-car infotainment system
The Tiguan's touchscreen was, until recently, the best in any car. Now it isn't. That distinction belongs to...

Big Volkswagen Group might be having a diesely rough patch right now, but its software people deserve an award

Our Tiguan has a feature that, in Mark's opinion, is one of motoring's most scandalously under-reported advances.

The Tiguan Allspace literally saved us a trip during holiday season. Seven-seat joy.

Last July we asked whether our five-seat Tiguan was 'the perfect family car'. If it wasn't, then the seven seat one probably is.

The Tiguan is of course available with petrols and diesels. We've run both here at HJ. So which is better?

The Tiguan seems to be an object of desire out on the road...but Mark's not feeling it.

We all of a sudden need to take six people somewhere in our big Tiguan. Take that, five-seat crossovers!

Our second Tiguan in quick succession is very different to the first. Is it the one to buy?