Our Cars: Volkswagen Tiguan Allspace 2.0 TDI 150 DSG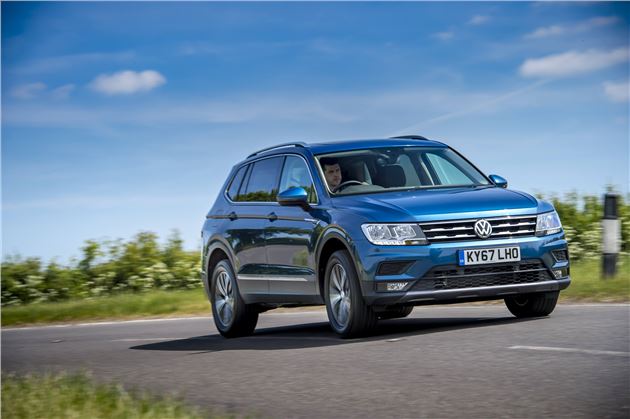 2 July 2018: Am I wrong about this car?
The Details
| | |
| --- | --- |
| Current mileage | 3752 |
| Claimed economy | 47.9mpg |
| Actual economy | 41.2mpg |
| | |
You know when you have an opinion that seems completely at odds with the general consensus? This happened to me the other week when I stopped watching I, Daniel Blake about an hour in, bored to tears. Terrible film. It played out like a Gateshead College second year film studies project, I thought.
Then I checked out its Metacritic page and discovered that it's not only universally liked, but won a Palme d'Or. What do I know, eh?
So it is with the Tiguan, sort of. I do like it – I really like it – but I just don't appear to hold it in the same esteem as other people do. Sure, I appreciate its fine build quality, its superb ergonomics, its ostensibly imperious engineering and, of course, its crossover style versatility. But I also find it a bit…well, boring. I see it in purely utilitarian terms, rather than something to be desired, you know?
But that view doesn't seem to chime. When I tell people I'm running a Tiguan they tend to respond with a slightly wide eyed nod of approval. And once, when I was loading it up with stuff after the HJ Awards, I returned to find our website editor David engaged in conversation about it with two blokes. They were both very eager to learn about the Tiguan, and both admiring it keenly.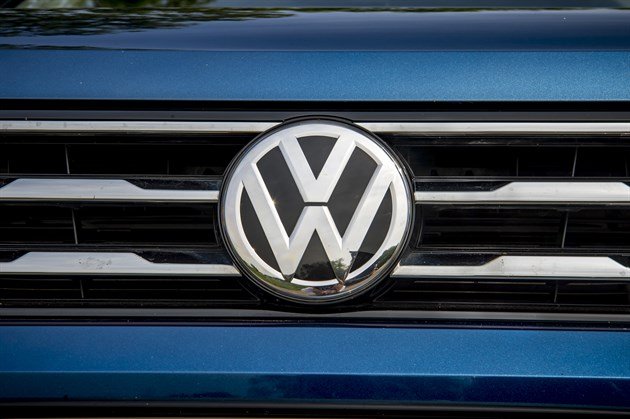 Is this badge worth £3,000? Not literally...over a SEAT, I mean. 
The price of the thing – and the existence of the similarly sized T-Roc - suggests that Big Volkswagen, too, sees this as a premium and highly desirable product.
I mean, take a Tiguan and a SEAT Ateca with the same engine – the 150PS TSI petrol, say – and you'll pay roughly £3,000 more for the Tiguan.
I think I'd rather save the money, to be honest. Mainly because the two feel very similar in terms of their size, build quality, ride and handling. Maybe I just don't esteem the Volkswagen badge as highly as others do?
And, you know, none of this is to criticize the Tiguan itself, which is largely flawless. I just find this situation interesting. It's not as though I'm calling it an amateur piece of work – an I, Volkswagen Tiguan. That would be a terrible car. 
« Earlier: Six is a crowd Later: The (oil) burning question... »
Updates

It's time to give back our Tiguan - we're replacing it with something that approaches family motoring a very, very different way...

Volkswagen has just announced yet another crossover SUV thing - and another reason not to buy this one?

Having run two very different Tiguans here at HJ, here's the one we reckon you should buy...

The Tiguan's touchscreen was, until recently, the best in any car. Now it isn't. That distinction belongs to...

Big Volkswagen Group might be having a diesely rough patch right now, but its software people deserve an award

Our Tiguan has a feature that, in Mark's opinion, is one of motoring's most scandalously under-reported advances.

The Tiguan Allspace literally saved us a trip during holiday season. Seven-seat joy.

Last July we asked whether our five-seat Tiguan was 'the perfect family car'. If it wasn't, then the seven seat one probably is.

The Tiguan is of course available with petrols and diesels. We've run both here at HJ. So which is better?

2 July 2018: Am I wrong about this car?
The Tiguan seems to be an object of desire out on the road...but Mark's not feeling it.

We all of a sudden need to take six people somewhere in our big Tiguan. Take that, five-seat crossovers!

Our second Tiguan in quick succession is very different to the first. Is it the one to buy?