Our Cars: SEAT Ateca 2.0 TDI Xcellence 4Drive DSG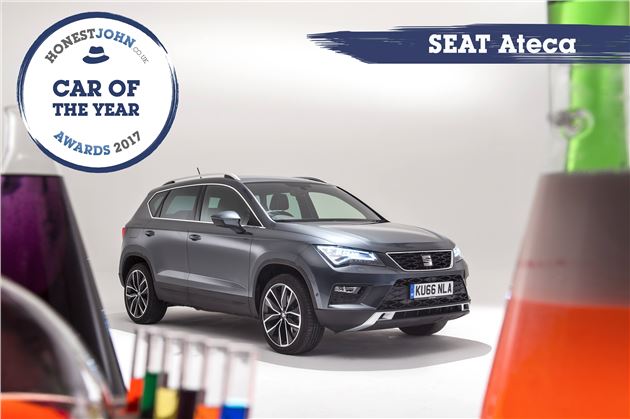 10 February 2017: Running our car of the year
The Details
| | |
| --- | --- |
| Current mileage | 4,800 |
| Claimed economy | 53.3mpg |
| Actual economy | 41.2mpg |
| | |
It came, you saw, it conquered. The SEAT Ateca is the Honest John car of the year. Unlike other awards, ours are given on the basis of website popularity alone; the winners aren't judged by us, they're simply the cars most popular with you.
The Ateca's popularity on the site proves that SEAT is doing something right - that it's priced reasonably enough and looks good enough for you to be intrigued by it. Thankfully, there's plenty of substance too, as we learned more and more the longer we spent with the car. 
Long-term tests used to function as a way of assesing the quality and reliability of a car as much anything else, but these days you'd never expect anything to go wrong within the first six months. Nor the first three years, actually.
Today it's less a test of reliability and build quality and more a way of really getting under the skin of a car - learning what its little tricks or foibles are, and learning whether it's still lovable when it's dirty, full of junk, and the novelty has well and truly worn off.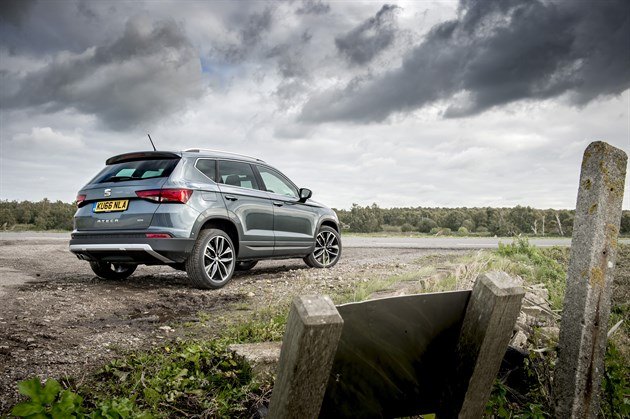 On this basis the Ateca is... flawed, in my opinion. The basic driving experience is absolutely top notch - it near perfectly blends the high-riding pleasantries of an SUV with the handling of a hatchback in the way good crossovers are supposed to. It's peak crossover in that sense. And it's spacious, and high quality.
That's enough to make it a very good car, and it helps that the infotainment is beautifully intuitive, and that the boot massive, and that the SEAT Sound option is a few hundred quid's worth of loudness very well spent, and that you can buy a mid-range one and it'll have everything you need. The Ateca spec sheet is adequate as heck. 
But there's something missing. For all its on-paper skills, it's not a car I've really taken to. The 2.0-litre TDI diesel engine is too noisy, and it's choked by a poorly programmed throttle/gearbox combination that makes it feel sluggish. And there's a sparse feel in a cabin that could really do with more colour. 
It's a real intangible, and not something a reviewer should necessarily get too fixated on, but when a car doesn't seem to have the feelgood factor it really should, it's worth mentioning. I'd still buy one over a Qashqai though, and most crossovers in fact, apart from one in particular. 
« Earlier: Here's which Ateca you should buy...not this one