Our Cars: SEAT Ateca 2.0 TDI Xcellence 4Drive DSG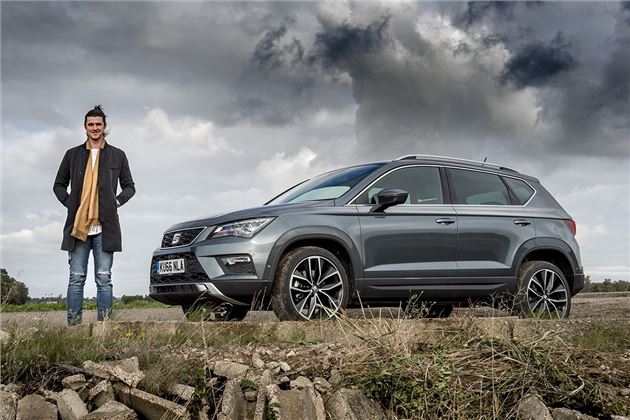 10 October 2016: Dear SEAT Ateca, just avoid bellyflopping...
The Details
| | |
| --- | --- |
| Current mileage | 5488 |
| Claimed economy | 53.3mpg |
Full disclosure: I worked at SEAT for a bit. For a couple of years I wrote SEAT's press releases, until one day I wrote one of them a bit wrong and we all decided it would be best for me to leave. That's the short version. 
Before that, one of the constant challenges – for me and everyone else, it seemed – was figuring out exactly what SEAT is supposed to be. That was the case despite being there for two years and having a job that required me to know – and be enthusiastic about – almost everything SEAT did, so I could fashion some of it into semi-passable news. "Two-for-one carpet mat offer at a dealership in Barnsley, you say? Quick, get Top Gear on the phone."
I went to SEAT's factory in Martorell many times; I sat in meetings in which we discussed advertising campaigns, new model launch schedules, car production issues, promotional activities, nationwide dealer refurbishments and fun aftersales offers; I worked with people whose job it is to decide that UK Ibizas get rear electric windows as standard when, say, French ones don't. I heard phrases that to this day wake me up at night: "hand raiser", "call to action", "reach out", "ENJOYNEERING" and "SEAT Toledo".
I also went to awards events. Like the one where I was beckoned onto the stage by Rick Astley to die there alongside him, hoping I was actually just high as I sang along to the middle eight of Never Gonna Give You Up in a hall full of the great and good of the car industry, including many friends and colleagues. Plus the newly appointed big boss of SEAT, Jurgen Stackmann, who I'd met an hour earlier. I probably should have realised than that SEAT and I wouldn't be together forever.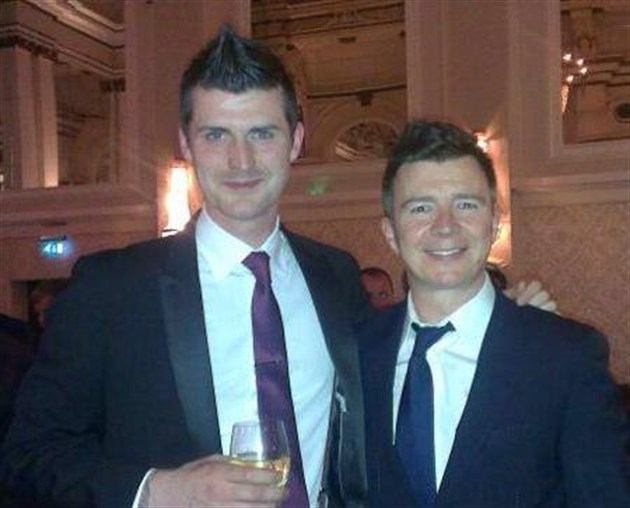 Evening of shame: complete
Rick aside, even with all those meetings I continued to struggle to grasp the function that SEAT served inside Big Volkswagen Group. The others were so clear. Audi: premium. Skoda: budget. Volkswagen: quality. Bentley: luxury. Porsche: fast. Lamborghini: insane. Ducati: scooters. SEAT…well…um…it's Spanish, which means that…erm…and it's sometimes cheaper than Skoda…the Ibiza looks cool, so it's maybe for young p…but then there's the Alhambra, which means…oh, and Toledo, well that's…I give up.
SEAT was a dichotomy of price, product and positioning: a range of seemingly incoherently chosen and mildly re-styled off-the-shelf Volkswagen cars, priced roughly in parity with Skoda and appealing to a dissonant market spanning young girls (Mii by MANGO), miserly taxi drivers (Toledo), and probably puritanical parents (Alhambra). Thankfully SEAT didn't sell that many cars (just under two per cent market share at the time, as I recall), and so its market positioning was about as fixed as a tic-tac in a gumball machine.
But there was one anomaly. In a rare stroke of career-based serendipity, just after I joined SEAT the new Leon turned up. It was (and is) brilliant. Compared with the rest of SEAT's cars it felt like slotting Messi into the MK Dons' front line. Not only was it a great hatchback, it alone encapsulated what all SEATs could become: great looking, great to drive and good quality, yet practical and reasonably priced. Flair for the masses, and the antithesis of the Volkswagen, Skoda and, occasionally, Audi brands.
What's this got to do with the Ateca? Plenty (apart from the Rick Astley bit), because this is the first proper new SEAT since the latest Leon (Toledo doesn't count), and it's based on the Leon, and it's a crossover, which means it's the right sort of car at the right sort of time; if the Leon was SEAT's springboard into the mainstream (and into making sense as a brand), then all the Ateca has to do is avoid bellyflopping into the pool. We already know that it looks great, is practical and reasonably priced, but does it have that mystical, SEAT-affirming quality that the Leon did? Let's find out…
Later: A little road test of the big diesel »
Updates

Turns out the Ateca is the car our readers are most interested in. No surprise, really.

The Ateca is an Xcellent crossover, just do't get too Xcited with the spec...

The Ateca was comfortably Mark's favourite crossover until Peugeot did an amazing one, out of nowhere.

We're perplexed by some missing MPGs, but there is a SEAT-based solution, at least.

We're still struggling to really fall for our Ateca...but at least we know why, and what to do about it.

The Ateca is superb...so why don't I love it?

What does owning a SEAT actually say about you?

One burst tyre = one free Our Cars update. And one large bill.

Our Ateca has the most powerful engine you can have with it. It's not quite matching expectations though...

10 October 2016: Dear SEAT Ateca, just avoid bellyflopping...
Mark has history with SEAT, which means he's uniquely placed to...hope the Ateca is as good as the Leon. Like everyone else.