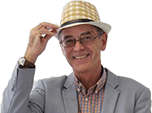 Our Cars: Renault Koleos 2.0 dCi 175 4WD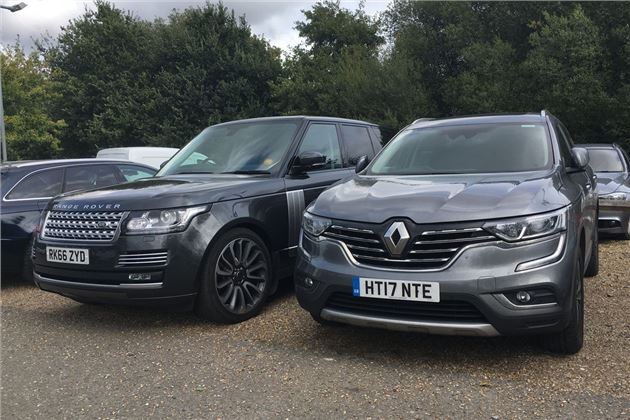 9 October 2018: A question of status
The Details
| | |
| --- | --- |
| Current Mileage 16,495 | |
| Claimed Economy 50.4mpg | |
| Actual economy | 41.1mpg |
| Real MPG | 41.1mpg |
| | |
HJ's Renault Koleos 2.0DCI Signature was listed at £33,250 when he took delivery of it. Plus £710 for the sound system and the spare wheel. Total £33,960.
So why is it we see so few Koleos on the roads? And what is it in people's psyche that has them forking out up to £20,000 more on an Audi Q5, a BMW X3, a Mercedes GLC, a Landover Discovery Sport or a Jaguar E-Pace to a similar level of spec?
These jumped up SUVs don't go any faster. They're no more comfortable. They aren't any more fuel efficient. There is no rational reason to choose any of them over the Koleos. Only an emotional one of rather stupidly thinking that a Q5, X3, GLC, Disco Sport or E-Pace endows them with more hierarchical status.
But look at the fronts of (my) Koleos and a Range Rover. (And that's a full-fat Range Rover in the £80,000 bracket.) If either of them stuck itself onto your rear bumper you'd get out of the way, wouldn't you? If you saw one parked outside a posh restaurant you wouldn't think it out of place. If you rocked up to the golf club in a Koleos, do you seriously think your standing there would be diminished?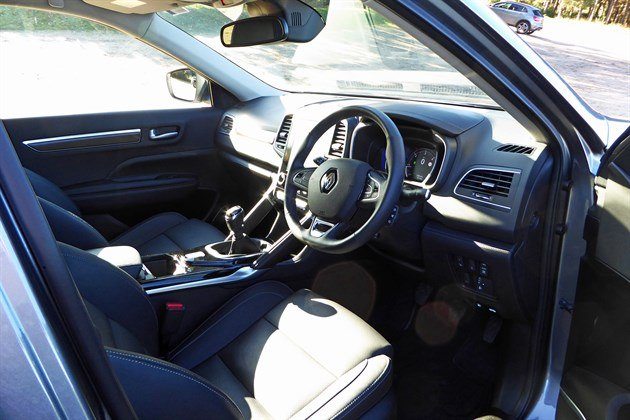 Instead, you could regale fellow members of its sumptuous leather seats, its pothole-absorbing 225/60 R18 tyres, its strong performance from 180HP and 380Nm torque, it's lovely steering, its decent 40mpg plus fuel economy, its sensational vertical satnav, its brilliant, buffet-free electric sunroof, its outstanding rear legroom and luggage capacity, its bulletproof chain-cam engine.
They might ask you how much you paid for it, or how much you're paying on your PCP or lease. You could watch their jaws drop like those fools in the Purple Bricks 'commissary' commercials. To the sharper members you could mention that year-old Koleos were up for sale at £21,000 - £24,000.  
I'm seriously going to miss mine. I love the way it smooths out poorly surfaced roads. I adore the admittedly slow but extremely accurate feelsome steering. I appreciate the lack of understeer in 4WD mode. And, in its 16,000 mile dotage it seems to have become both quicker and more fuel efficient. The last three fills have given close to a brim-to-brim 43mpg.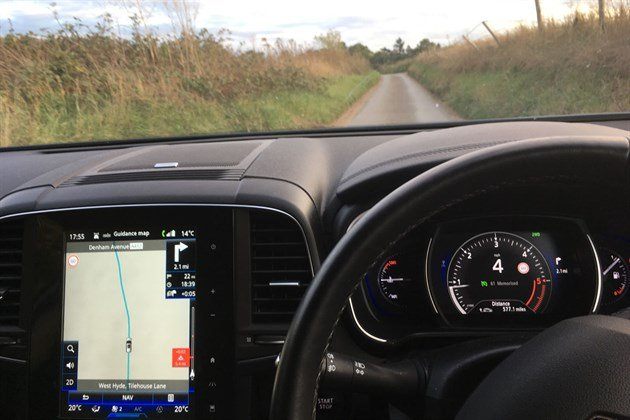 The satnav is excellent, if sometimes a little over-enthusiastic to avoid even a minor queue of traffic at the lights. Above is the single track lane past Denham aerodrome it took me on to avoid a hold-up on the "better route" it had chosen while the M25 was clogged. But I ignore it at my peril. Twice on a Sunday I hadn't followed its suggestion to get off the A1, then landed myself in a nose-to-tailer caused by a convoy of military vehicles (I didn't think we could still afford so many army trucks.)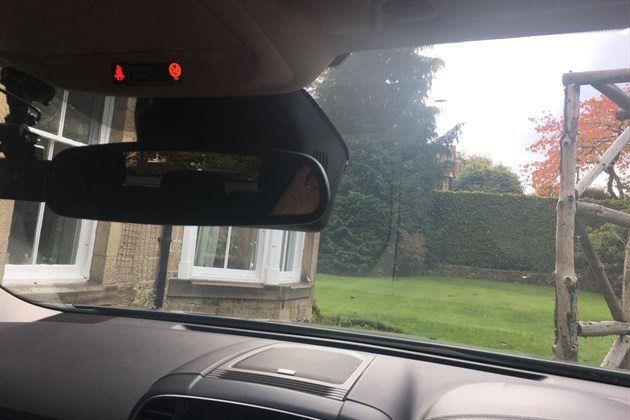 And, just as the outstanding buffet-free sunroof had endeared me to the car during our sensational summer, so too does the quick-clear heated windscreen on an autumnal morning. 30 seconds is all it takes to see all that lies ahead extremely clearly.
The only fly in the ointment has been condensation affecting the TPMS system that, though displaying correct tyre pressures keeps crying wolf of a fault. You push the button to get it to "initiate" by learning your tyre pressures, then it sets off to find the tyres, then it gives up and tells you there is still a fault when there isn't. But this is just a minor quibble. When my Koleos goes within the next month or so I'm going to miss it very much.
So if you're in the market for a thoroughly decent, big, tough, well-equipped SUV that should also tow quite well, look out for a year old Koleos (even look out for mine).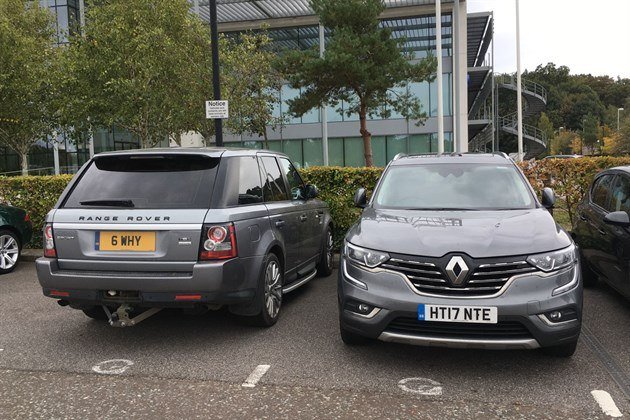 « Earlier: HJ gets his Renault Koleos involved in some dirty business.