Our Cars: Peugeot Rifter GT Line BlueHDi 100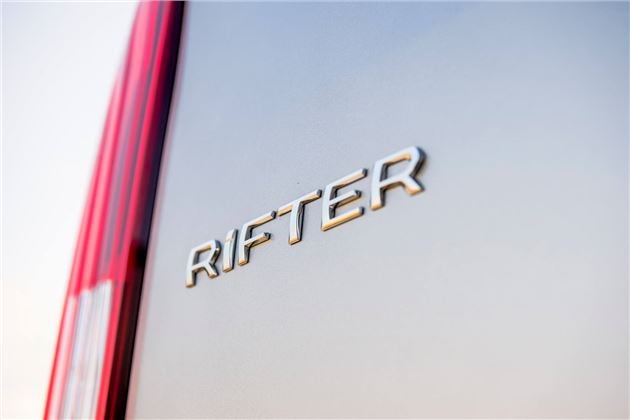 15 April 2019: Why the Rifter is a 'cracking' car
The Details
| | |
| --- | --- |
| Current mileage | 1937 miles |
| Claimed fuel economy | tbc |
| Actual fuel economy | 52.2mpg |
My colleague Georgia recently looked into the meaning behind the name of the Hyundai Kona, her current test car. In short, she found it translated into female genitalia in Portuguese.
But I've also heard sniggerings around the Rifter name. It's not a word I'm really familiar with, although the temptation to stick a 'd' to the left of the badge and pretend I'm Ken Block is there.
According to one online dictionary, rifter means 'a crack in sea ice'. That sounds an awful lot like a rift to me, but presumably there are deep marketing reasons why Peugeot hasn't called its van-based people carrier the Peugeot Rift.
Embarrasingly, a slightly less formal online dictionary identifies a rifter as "a butt crack, usually visible when bent over with loose pants." It goes on to give the example: "The plumber bent over and showed us his rifter."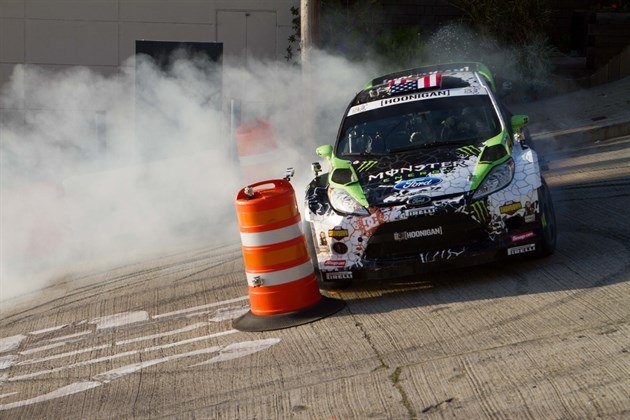 Ken Block doing what Ken Block does. He should drive a (d)Rifter.
It's easy to see how the word for a crack in sea ice became a slang word for, well, a plumber's crack. It's less clear why Peugeot decided to name a car after it, but it's arguably better than the model the Rifter replaced - the Peugeot Partner Tepee.
As Georgia explained in her update on the Kona, car manufacturers have form for getting it very wrong with car names. Getting a model name that works universally it's quite a challenge, in fact. One well-known example is the Mitsubishi Shogun, which was sold elsewhere as the Pajero. Unfortunately, Pajero is a slang word for a man who indulges in self-pleasure in Spanish-speaking countries - so it was badged the Montero there.
Alongside the Peugeot Rifter, I also have a Toyota MR2 in my garage. That had to be renamed in France as 'MR deux', French for MR2, sounds like 'merde'. That's French for, well, poo... don't say you don't learn stuff reading these updates on our cars.
All that said and done, I think the Rifter is a good name for the Rifter. Why? Well, it is a cracking car. Yes, I went there.
« Earlier: Does the Rifter pass the M25 test? Later: What are MagicWash windscreen wipers? »
Updates

Our Rifter heads to A&E after dodgy sensor causes a broken door.

Andrew drives the Peugeot 508 SW and thinks it emphasises how good value for money the Rifter is...

It's almost as slow as a Nissan Serena diesel. And that's saying something.

You'd think that the Peugeot Rifter would be a very practical family car. Not if you like coffee...

The Peugeot Rifter has a fancy way of cleaning its windscreen... but it could end up costly in the long run.

15 April 2019: Why the Rifter is a 'cracking' car
Andy looks into the meaning behind the name 'Rifter'. And thankfully it's nothing to do with plumbers...

Irritating speed camera alerts and a buggy infotainment system are spoiling our time with the Peugeot Rifter.

Remember the Peugeot 1007? Yeah, us too...

The Peugeot Rifter is cool, insists Andy. He's even attached a mountain bike to the roof to prove this.

Andrew's Rifter is marginally too small for a Billy Bookcase...

HJ made some bold claims about the Rifter when he first drove it last year. Now Andrew's finding out how true they are...